Shop RWP
VacuuBond® Easy Install Real Wood Planks "RWP"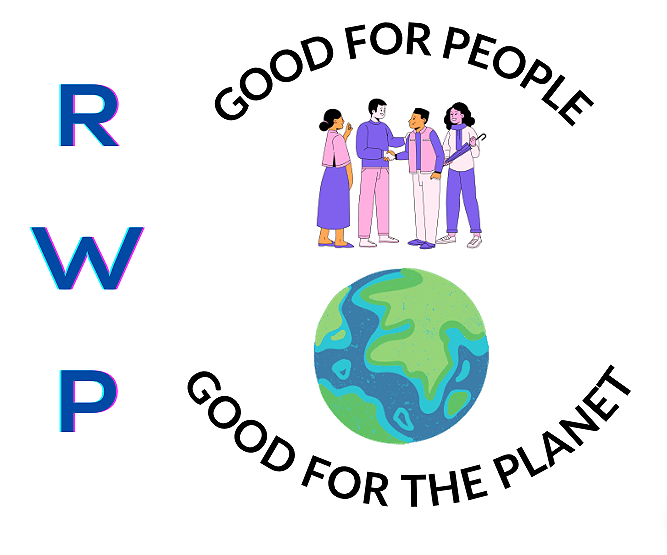 You want affordable, easy to install, low maintenance floors.
RWP is Sustainably Sourced, Sustainably Made, FSC Certified, Natural Product That Is Long lasting, Health Conscious and Recyclable!
RWP Compare to Other Products
| Floor Type | Vinyl Flooring(LVT, LVP, SPC) | Real Wood Plank (RWP) |
| --- | --- | --- |
| Toxic Off Gassing | Yes | No |
| Contains VOCs (Volatile Organic Compounds) | Yes | No |
| Known to Contain Cancer Causing Chemicals | Yes | No |
| Toxic When Burned | Yes | No |
| Bio-Degradable | No | Yes |
| Sustainably Sourced | No | Yes |
| Sustainably Manufactured | No | Yes |
| Product Wear Lifespan in Home | 10-20 Years | 50+ Years |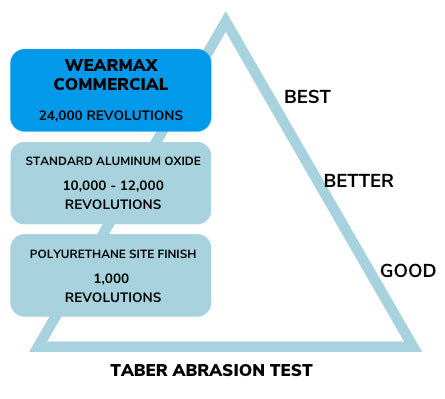 Advanced formula will stand up to your busy life. WEARMAX® resists:
STAINS
Spills and messes are easy to clean up. Keeps you feeling worry-free
WEAR
Walking patterns are invisible. Finish maintains luster over time even with daily grit and grime.
SCUFFS
Damage from pets, kids and your busy space are prevented
FADING
UV inhibitors in the top coat work together to reduce the natural effects of the sun
WEARMAX® is made with the highest grade of Aluminum Oxide and is two times more abrasion resistant than standard Aluminum Oxide
The Quickest and Cleanest Real Hardwood Flooring Installation In Existence!
With this revolutionary two factor system, RWP can easily be applied to floors, walls, or other surfaces in record time with low cost and no mess.

VacuuBond® is a patented installation method using pre-applied adhesive in groups of parallel strings to create a soft vacuum

Revolutionary Self-Adhering All-In-One Installation Method
Guided Tongue & Groove

Constructed with three opposing plys for stability.

Easiest way to install flooring panels.

VacuuBond® Pre-Glued Factory Applied Adhesive

VacuuBond® is a patented installation method for all hard surface floors and wallcoverings.

The impact of this innovative method on the flooring industry could be as significant as the previous developments of UV finishes, imitations of hardwood flooring like laminate, LVT, WPC, and the click profile.

VacuuBond® Adhesive is specially formulated for the VacuuBond® installation method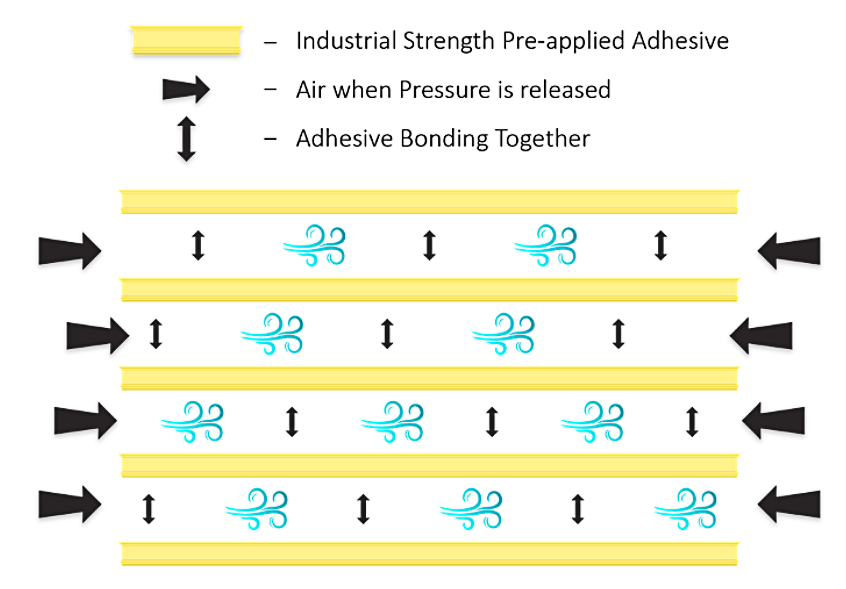 VacuuBond®
Factory-applied adhesive is applied in groups of parallel strings, with air spaces between each string of adhesive. When pressure is applied by walking on the floor (or J-roller for wall installs) the air between the glue strings is forced out, and a soft (suction) is created when the pressure is relieved.
Acoustic Testing

All types of hard surface flooring products will benefit from the acoustical dampening properties of VacuuBond®

VacuuBond® has been tested at an independent laboratory (N.G.C. Acoustical Testing)​

IICASTM E492/E989 (70 dB)​
STCASTM E336/E413 (62 dB)

Bond Strength

PULL TEST RESULTS

Hardwood on plywood with primer (105.3 psi)​
Hardwood on OSB with primer (87.6 psi)
Hardwood on concrete with primer (89.6)
Hardwood on membrane (90 psi)
RWP Specifications
| | |
| --- | --- |
| Balanced Core: | 3 Plies of 2mm veneer (Long grain/cross grain/long grain) |
| Core Bond: | Phenolic Glue |
| Top layer: | 2mm face (can be sanded and refinished at least 1x) |
| Grade: | Select and Better |
| Thickness: | 7mm/~1/4"+ |
| Width: | 6.65" |
| Length: | 47.75" |
| Plank Size: | 2.2 Sq Ft |
| Installation: | Guiding Tongue & Groove with pre-applied VacuuBond® |
| Edge: | 4-sided Micro Bevel |
| Finish: | WearMax Commercial – Water Resistant (8 coats) Finished underside for additional moisture resistance from subfloor |
| Box: | 12 Planks/box = 26 Sq Ft |
| Weight: | 1 Box = 28 lbs |
| Pallet: | 40 Box/1,056 Sq Ft/1,120 lbs |
| Truckload: | 39 Pallets/43,680 Sq Ft |
Approved Installation
| | |
| --- | --- |
| Above Grade | ✔ |
| At Grade | ✔ |
| Below Grade | ✔ |
| Over Hydronic Radiant Heat | ✔ |