If you want to remodel your kitchen, but you don't want to harm the planet while you do it – you're in luck. Today, the market for sustainable, renewable, and eco-friendly materials and products is abundant. The environmentally conscious movement has erupted.  
As a result, the home remodeling market has created a whole slew of innovative ideas to accommodate.
So, how can you renovate your kitchen responsibly? What are some environmentally friendly remodeling ideas for your kitchen?
Let's jump into some great places to get started.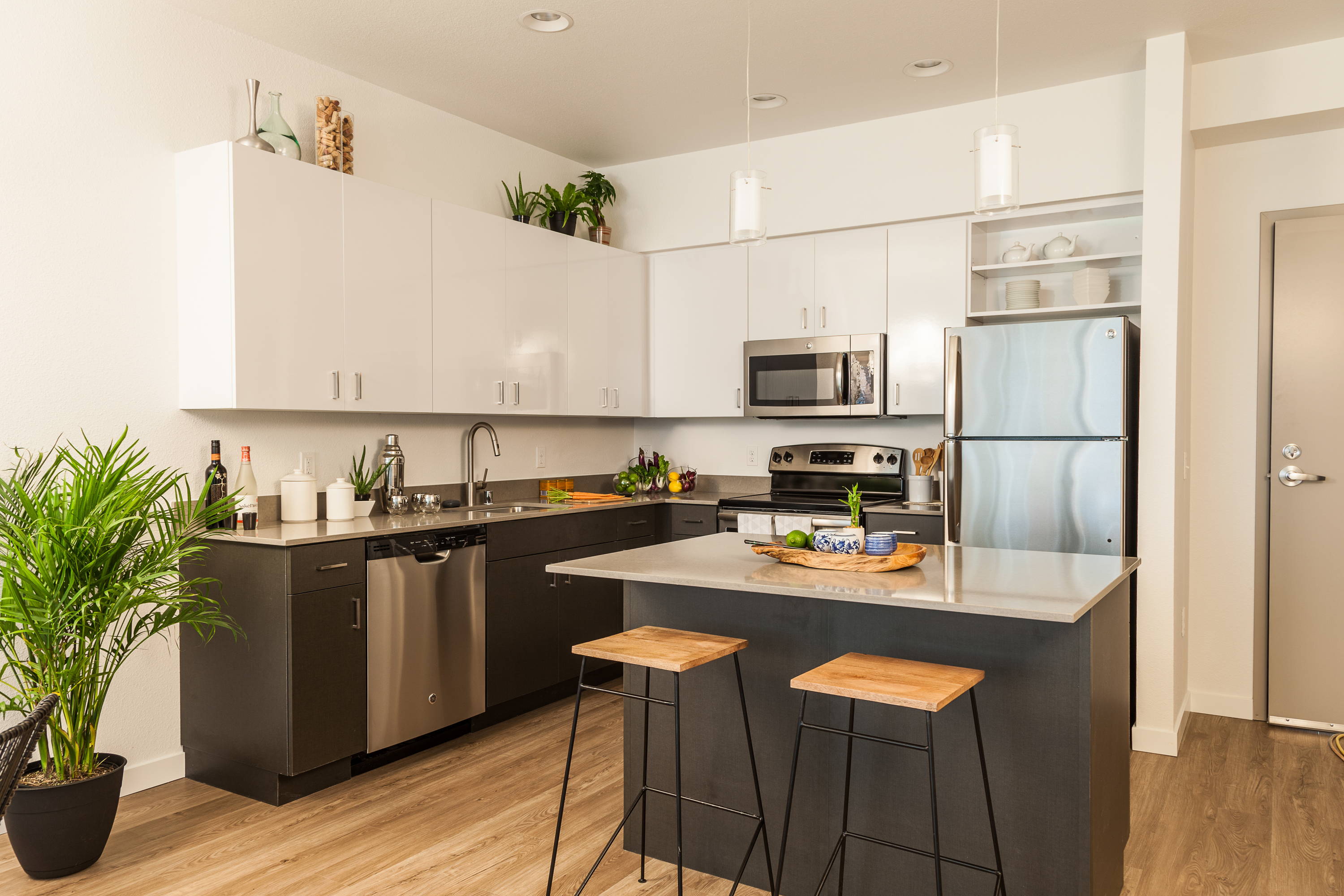 Idea #1: An Eco-Friendly Floor Remodel
It's always exciting to get a brand-new floor. Thankfully, there are several environmentally friendly natural engineered wood flooring materials to choose from. Ultimately, you're looking for flooring materials that come from renewable resources and whose production emits minimal greenhouse gasses.
Some of the top contenders include:
Reclaimed Hardwood – Hardwood that's been recycled and reclaimed for new use.
Tile Alternatives – There are several tile alternatives on the market. The difference is that they're made from renewable resources with minimal ecological impact. (Quick note: tile alternatives can be very slippery. If you go this route, be proactive and install an eco-friendly, wooden

lowes handrail

on the walls).
Cork – This flooring option provides a soft, bouncy underfoot. Like other materials on the list, it's made from a renewable resource, the cork oak tree.
Marmoleum – A natural alternative to the ever-popular linoleum.  
Bamboo – This flooring type is gaining popularity in the East because bamboo supply is so naturally abundant.
Ultimately, replacing hardwood floors for your kitchen floor can look how you want it to, and you don't have to hurt the planet to have it.
Idea #2: Redo Those Countertops
Countertops are a lot like the floors. It's a seemingly small project that makes such a huge difference in the overall appearance of your kitchen. Like the flooring, there are several eco-friendly countertop materials available on the market.
Some of the best options include:
Crushed Walnut Shells – Walnuts are renewable and sustainable. They don't absorb moisture like other nutshells. They're lightweight and high-density, making them an excellent option for an eco-friendly countertop.
Quartz – Quartz is a terrific alternative to natural stones. It's low maintenance and virtually indestructible. There are several

quartz colors

available, so you're sure to find one that matches your aesthetic goals.
Recycled, Crushed Glass – Glass counters have an unmistakable, unique appearance. Contrary to what you might think, they're also incredibly durable. Best of all, they're made from recycled material, so they help reduce your environmental impacts.
Other options here include paper composite counters, reclaimed wood or bamboo counters, and aluminum countertops.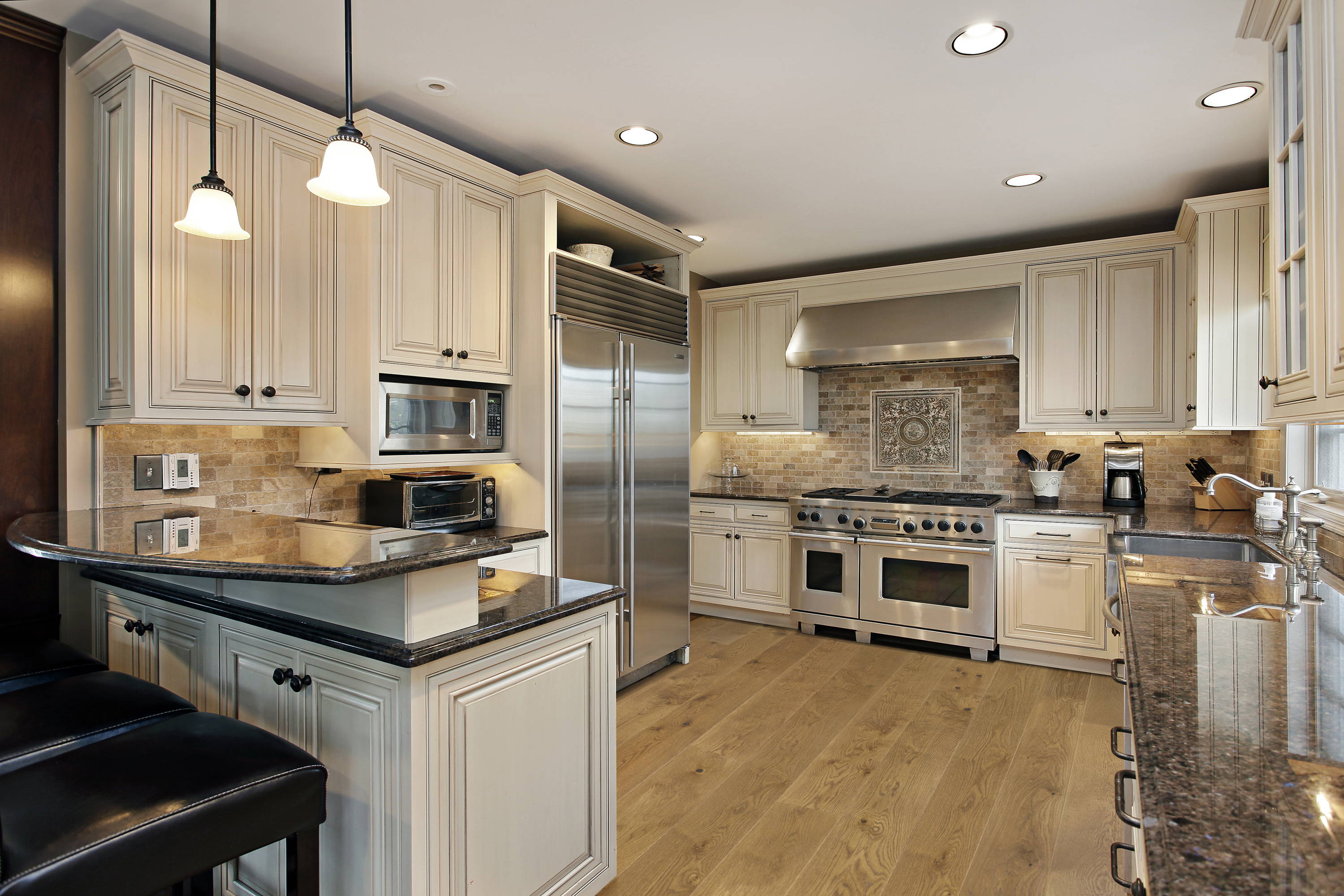 Idea #3: Upgrade the Cabinetry
Cabinets are another popular kitchen remodeling project. It's also one that you can do in an environmentally friendly manner. Most cabinets are already made from wood, an eco-friendly, renewable material.
However, not all wood is eco-friendly or free of toxins. Many kinds of wood on the market use glue that includes formaldehyde. When shopping for cabinets, be sure to look for cabinets that are FSC-certified.
Alternatively, try your hand at building your own! If you make your own cabinets, you can handpick the materials. If a DIY-cabinet sounds too overwhelming, try the minimalistic approach and opt for plywood shelves instead. Many people are embracing the trend of shelves instead of cabinets, and you can easily do this one on your own and make sure the materials are sustainably-sourced and toxin-free.
Idea #4: Incorporate Recycling and Composting
Being eco-friendly and "going green" require more than just one-time choices. It requires a lifelong commitment to living a more sustainable life. One way that you can do that is by minimizing your waste, practicing recycling, and composting.
If your kitchen doesn't have a place for a separate recycle bin, consider building a spot for it. Additionally, think about creating an under-the-sink composting container, so that you can compost as well (without having to worry about it stinking up your counter).
Final Thoughts: Environmentally Friendly Remodels Require Commitment
Making the choice to do an environmentally friendly remodeling project will take more work than a project that isn't. You'll need to research every material and technique you use to make sure that you're choosing the best options.
Thankfully, From The Forest can take a lot of guesswork out of the process by providing environmentally friendly and sustainably sourced flooring options that will help make your green remodeling project that much easier.