Click and Lock with VacuuBond Collection
Interlocking Wood Wall Panels
DIY home projects can have incredible results with easy-to install, high-quality products. Our interlocking wood wall panels, which utilize a click-and-tap installation method, gives you an opportunity to customize your space on your own. In addition to the interlocking system, our planks have VacuuBond, a strong adhesive that is pre-applied. For installation, all you need to do is peel and stick—although we do recommend adding some nails for reinforced security.
If you're not already sold, don't worry, it gets even better. On top of incredible style options and easy installation, our engineered wood floor and wall panels do not require underlayment—while also dampening acoustic better than floors with underlayment. If you love the look of hardwood, but also want flooring or panels that will not add extra sound to your home, this is the perfect option for you.
Below, available interlocking wood wall panels are listed. You'll notice a diverse range of styles represented. We've curated this selection in order to provide you with an incredible product that's easy to use and will match your home perfectly.
Carton: 23 sq.ft. (40 lbs)
Dimensions: 3/8" x 5" x 47.5" (up to 25% random lengths, cartons may contain all full length boards)
Finish: WearMax DWR ( 2X More Water Resistant)
Construction:Nominal 1mm decorative White Oak veneer and bottom face plain sliced veneer on a revolutionary 360° core
Edge Profile: Valinge 2G Click & Lock-No gap guarantee!
Edge Style: 30 degree bevel on all edges
Wood Species: White Oak
Hardness Rating (Dent Resistance): 1360 psi
Character Grade: Select and better. Pin knots are targeted at 1/8" and cannot be clustered. Sound knots are targeted 1/2". Some natural/brown mineral streaks at about 3" and natural grain color variation allowed.
Surface Texture: Smooth
Veneer Type: Plain Sliced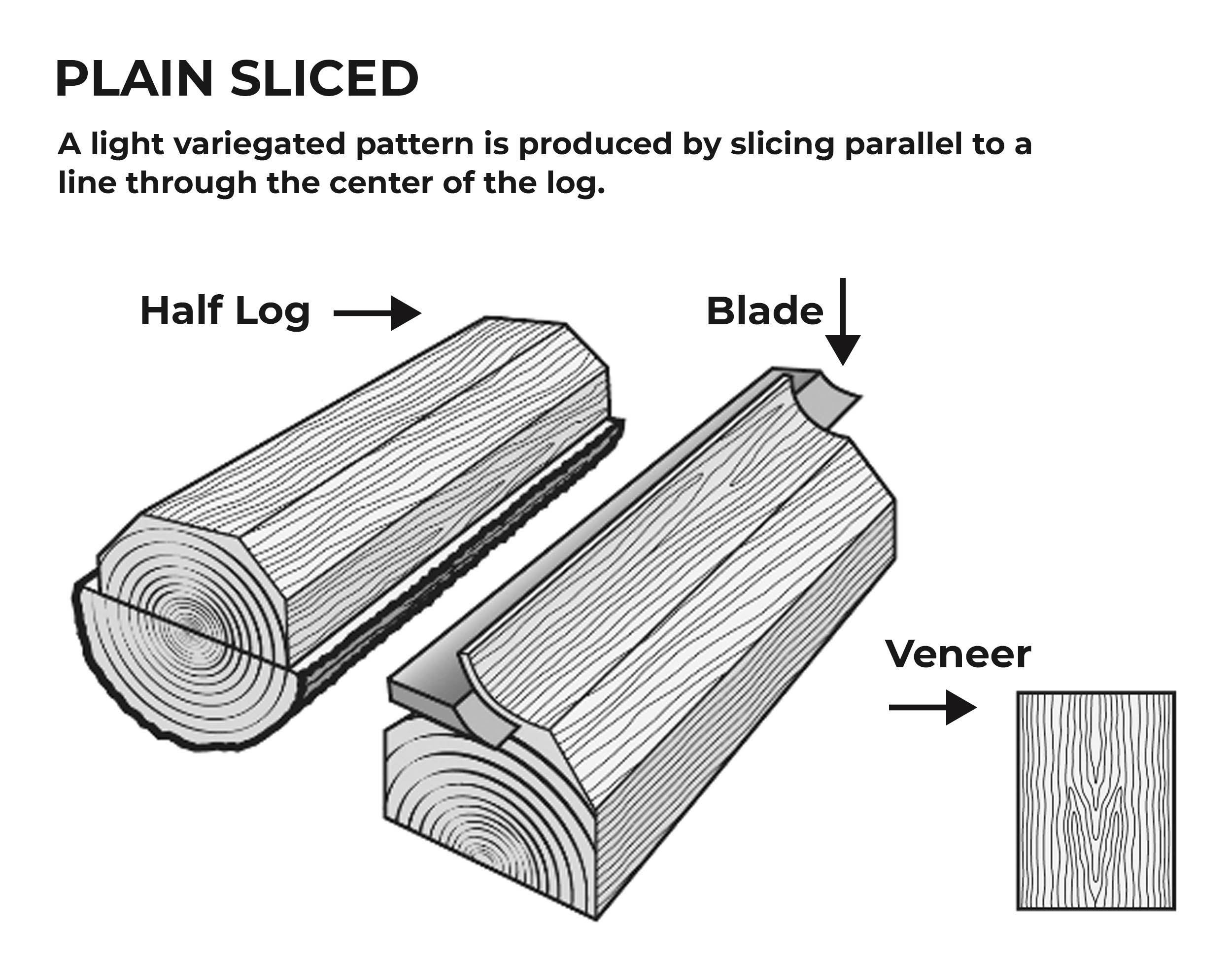 ---
Wood is a product of nature. Variations of color, grain, texture, and character are natural occurrences. Small areas of open, unfilled mineral marks and knots are a natural part of the wood grade and are not product defects.
The Industries Best Water & Wear Resistant Finish
360° Core (EXTREME DENT RESISTANCE)
EXTREME DURABILITY AND DENT RESISTANCE
From the Forest developed an engineered top layer veneer that is protected by eight layers of durable top coat. WearMax™ finish combined with an impact resistant 360° high-density fiberboard that is composed of the most dense & durable woods, provides a superior performance core for maximum durability and strength. This combination makes the flooring two times more resistant to wear from long term use.
WARRANTY PROTECTED
From the Forest's superior engineered hardwood collections are backed with a Limited Lifetime Residential Warranty and a 10 Year Light Commercial Warranty for peace of mind.
360° ENGINEERED HARDWOOD CONSTRUCTION
The veneer is so thin because that is how much we trust the core!

WHAT IS 360 ° CORE?
Core 360° High Density Fiberboard (HDF) is the "middle layer" located between the top and bottom veneers. This "key ingredient" is a big contributor to the success and performance of From The Forest products. It is the densest core you can find and out performs plywood.
ECO-CERTIFIED
Core 360° High Density Fiberboard (HDF) is made with 100% pre-consumer recycled forest content, composed of wood fiber extracted from chips and pulped wood waste of the densest & durable woods for superior performance. The multi-directional wood fibers and consistent density throughout the core ensure flooring boards will lay flat.
SUPERIOR PERFORMANCE
Core 360° High Density Fiberboard (HDF) has a density consistent at 57 pounds per cubic foot with a swelling coefficient of 6%. In comparison, plywood core has a density consistent at 42 pounds per cubic foot with a swelling coefficient of 18% - 20%. Designed to absorb impact, engineered wood floors with Core 360° are two times more resistant to dent, wear, and moisture than any other hardwood floor.
CARB COMPLIANT
Core 360° High Density Fiberboard (HDF) Core is 93120 Phase 2 CARB Compliant. No Added Formaldehyde.
WATCH THE HAMMER TEST VIDEO
Installation Profile Details
Peel & Stick
with pre-applied VacuuBond adhesive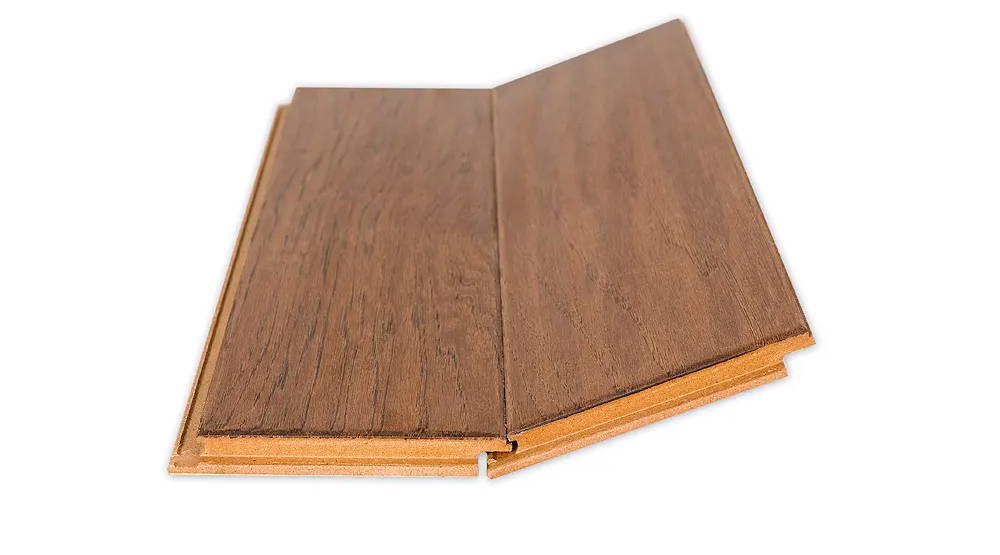 VALINGE CLICK AND LOCK PROFILE
NO GAPS GUARANTEED!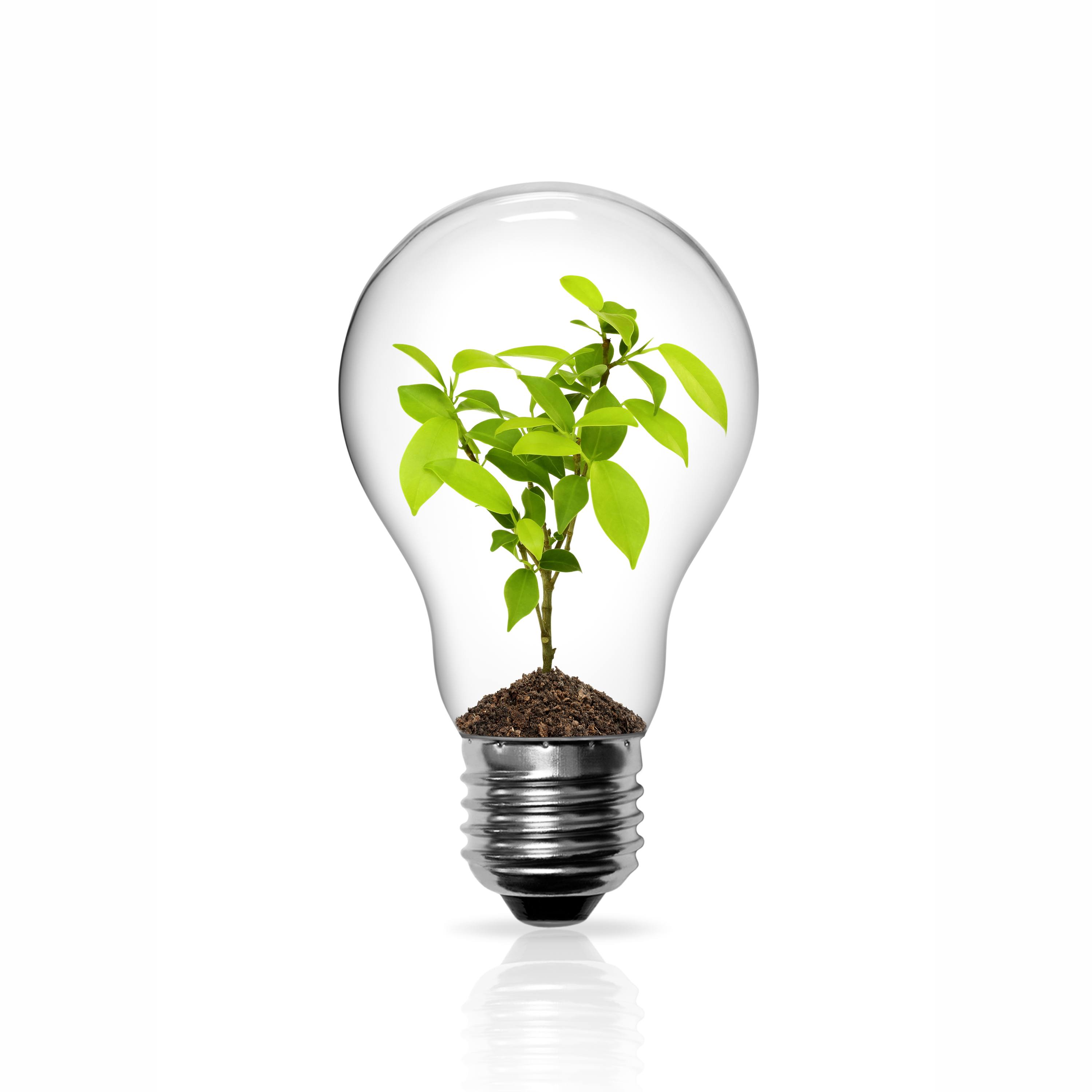 Preserving our natural resources and environment are important at From The Forest. The raw materials used for the flooring products are sourced only from managed forests in the United States and our wear resistant, ceramic top coats, and stains are water-based (zero VOC) and UV cured to protect air quality and our adhesives meet the highest standards for air emissions. Our lumber is purchased from suppliers within 500 miles of our factory that have active reforestation programs and share our environmental responsibility. Only a portion of mature trees are cut, leaving other mature trees for seeding purposes, and smaller trees for future logging. We are committed to sustainable forest management and we encourage the use of wood as an environmentally acceptable and renewable material. We have not and will not purchase lumber from any supplier involved in improper practices.
100% of raw materials are sourced only from sawmills with strict chain of custody standards in place for all raw materials

All raw materials are sourced within 500 miles of our factory

Formaldehyde free adhesives used in the construction of the flooring - 100% CARB Compliance with Zero VOC's

All topcoats are WearMax DWR and protect air quality

All products are GREENGUARD certified
Why Wood & Why Engineered?
Nothing beats the beauty of real wood– Real wood products portray a sense of elegance and class that does not go unnoticed. Imitation products will never be able to compare.
Every plank is unique -  Wood is a product of nature, and because of this, it allows for a new unique characteristic on every plank. The unique nature of wood is what makes it so sophisticated.
Environment – Wood products are renewable and substantially better for the environment over all other materials that are used to imitate the look of wood.
Safety –Scientific Research has shown that Luxury Vinyl Tile (LVT) products have cytotoxicity/allergenicity components and are combustible. Cytotoxicity/ allergenicity components can create health issues and cause damage to living tissue in humans and pets through exposure. Combustible building products may release smoke, toxic gasses and other chemical compounds when exposed to elevated temperatures. This may have a hazardous impact on building occupants, neighborhoods, first responders and the environment. Wood products are natural and do not have any of these risk factors associated.
Durability – Constructed to have enhanced stability and more resistance to daily wear, tear and buckling and offers an extremely durable coating capable of withstanding treatment.
Resistance - Dimensionally very stable preventing the wood from expanding and contracting during fluctuations of humidity and temperature.
Radiant Heat Compatibility -  Majority of engineered hardwood offerings can be installed over radiant heat.
Installation Capability -  Can be installed on all grade levels in a variety of different ways including nailing, gluing, floating and stapling. Many handy homeowners could even do it themselves!
Made in the USA - Weston, Wisconsin is in the middle of the North American hardwood supply, reducing the environmental footprint as well as inventory and transportation costs. All raw materials are sourced within 500 miles of our factory.
Environmentally Focused – Strict chain of custody standards are followed. CARB compliant with zero VOC's. Earn LEED credit on your project when using our 360° core products.
Best Top Coat in the Industry – WearMax DWR is used on all of our products and is the most water repellent as well as scratch, scuff and wear resistant finish in the industry.
Service - Midwest values with an experienced team of customer service and product engineers that will design and make wood flooring that looks great and performs exceptionally.
Value Priced Products - Due to efficient raw material sourcing from North American forests and innovative manufacturing processes.
Flexible Manufacturing and Creative Product Solutions - Allows customers many product features to choose from so they can customize and offer unique solutions.
More about From The Forest
Located in Central Wisconsin, From The Forest is proud to be an innovative, American Engineered Hardwood manufacturing company that sources all its material from North America sense 2007. Overcoming much adversity, From The Forest has thrived, solidifying the company's decision to keep the business in North America. Founded by industry veteran Tryggvi Magnusson, leads his team to understand the responsibility of producing high performing, beautiful flooring products at a competitive price. With over 100 Years of combined wood flooring manufacturing experience, our customers benefit from this by knowing the products are designed for stability and long-term wear.
The ONLY approved method for cleaning your From The Forest hardwood is to use our cleaner. It is important to make sure the moisture content is a limited amount so that it will evaporate almost immediately. Standing water and hardwood floors do not mix!
If a scratch should occur, we recommend using WearMax Scratch Concealer. WearMax Scratch Concealer can be used on any floor or wall with a ceramic based finish, along with wood touch up markers.
View detailed instructions (do's and don'ts) by clicking the button below.
Click and Lock profile with pre-applied VacuuBond adhesive

Installs on all grade levels (basement approved) and walls

Approved for installation over hydronic radiant heat
Floor Moldings & Supplies
Floor moldings are 78" long and take 7-10 business days for production
---
---
---
---
---
---
---
---
---
---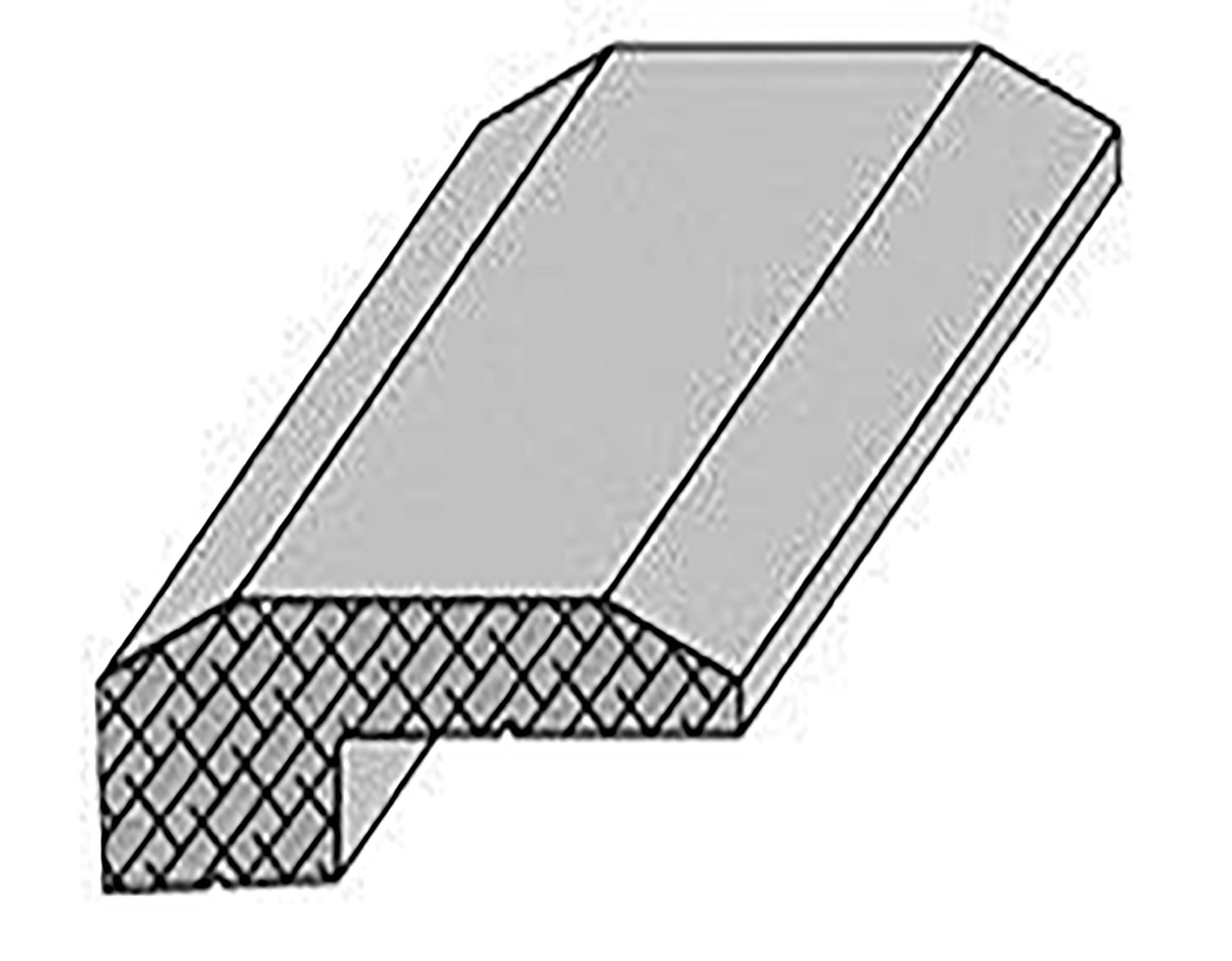 ---
MORE 360° CORE COLLECTIONS
Vineyard Pinot Collection