Deciding to install new engineered hardwood flooring in your home in an important choice for any household. Those that are trying to coordinate this new flooring with existing flooring face unique challenges and obstacles they must overcome to achieve their desired look. One of these is obstacles is transitioning your hardwood flooring to installed carpet. This transition is especially delicate due to the lack of a singular solid surface offered by the edge of the carpeting. Correctly transitioning to carpet using moldings helps protect this edge of the carpet from damage and fraying while offering a smooth, elegant transition that allows the new hardwood flooring to stand out while properly meshing with the look and feel of the rest of your home. So, what moldings are available for transitioning to carpet and how do you achieve this amazing look?
From the Forest offers five different kinds of moldings: flush reducer, stair nose, T-mold, wall base, and quarter round. Not all of these moldings are appropriate for carpet transitions, so which ones are? What are the moldings which are not able to be used for carpet used for? Which moldings are right for me? It's alright calm down, all your questions will be answered:
Best molding to use for carpet, as it's meant for thinner floor coverings, such as vinyl or carpet
DO NOT use when transitioning to a floor that is thicker than your new engineered wood flooring (use an overlap reducer rather than a flush reducer)
May take some craftsman skill to install this molding based on the differences in height between your wood flooring and your existing floor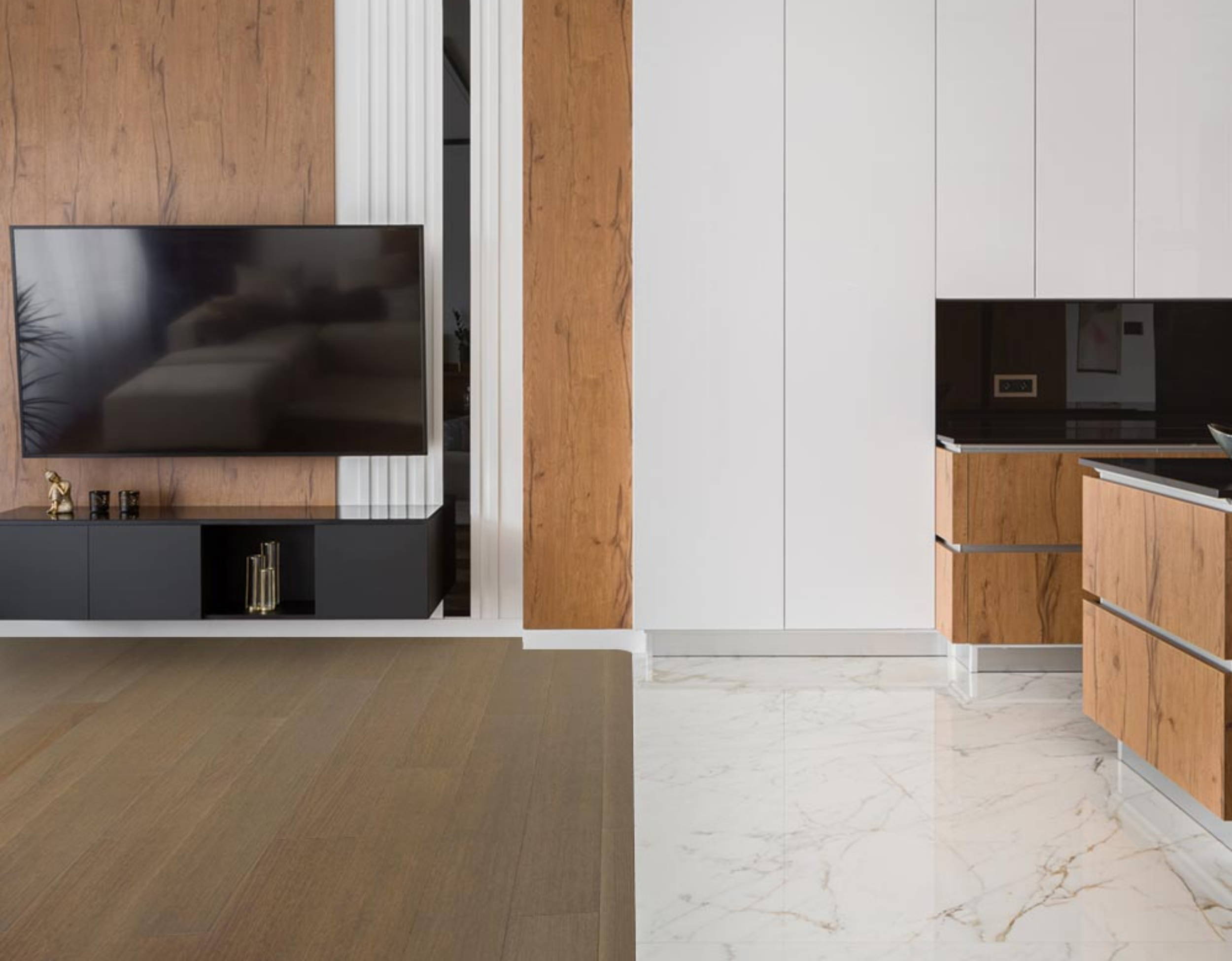 Used in conjunction with new hardwood floor to finish off the step or stairwell where the floor ends
Can also be used to cap the steps to achieve a finished look
DO NOT use as a transition to carpet
Needs to be an appropriate size to accommodate the thickness of your flooring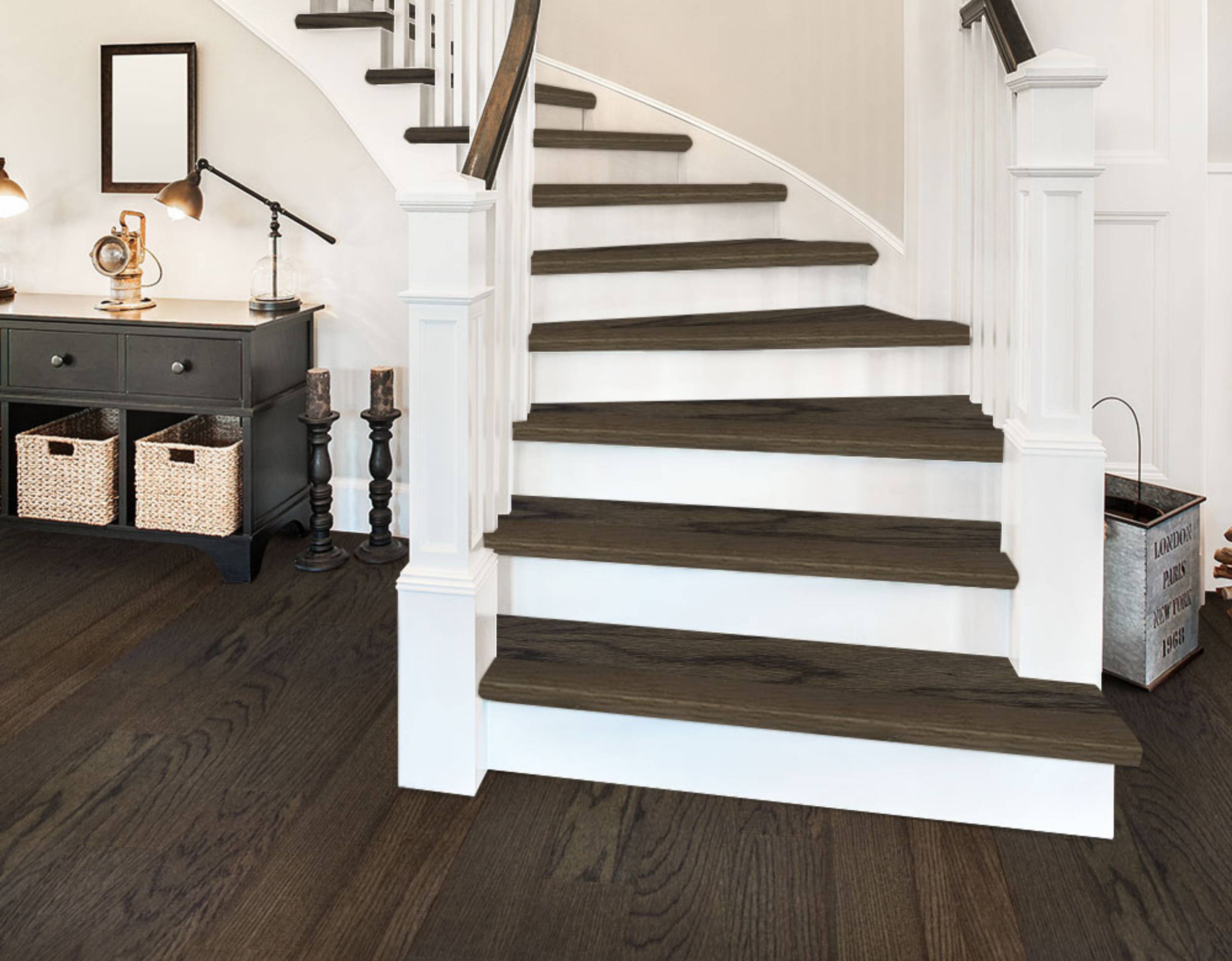 Helps to conceal the required expansion space needed between your hardwood floor and the wall
Also a great way to accent the aesthetic of your new interior
DO NOT use as a transition to carpet
Used to eliminate the gap between your hardwood floor and base trim or to fill corners
May also be used to transition between a wall and a ceiling or any 90° angle to create a finished look in a spot that might otherwise not look so appealing
Very similar to Wall Base, so keep in mind when deciding what molding to use for a particular situation
DO NOT use as a transition to carpet
Can be used with a wide variety of different products and in many different situations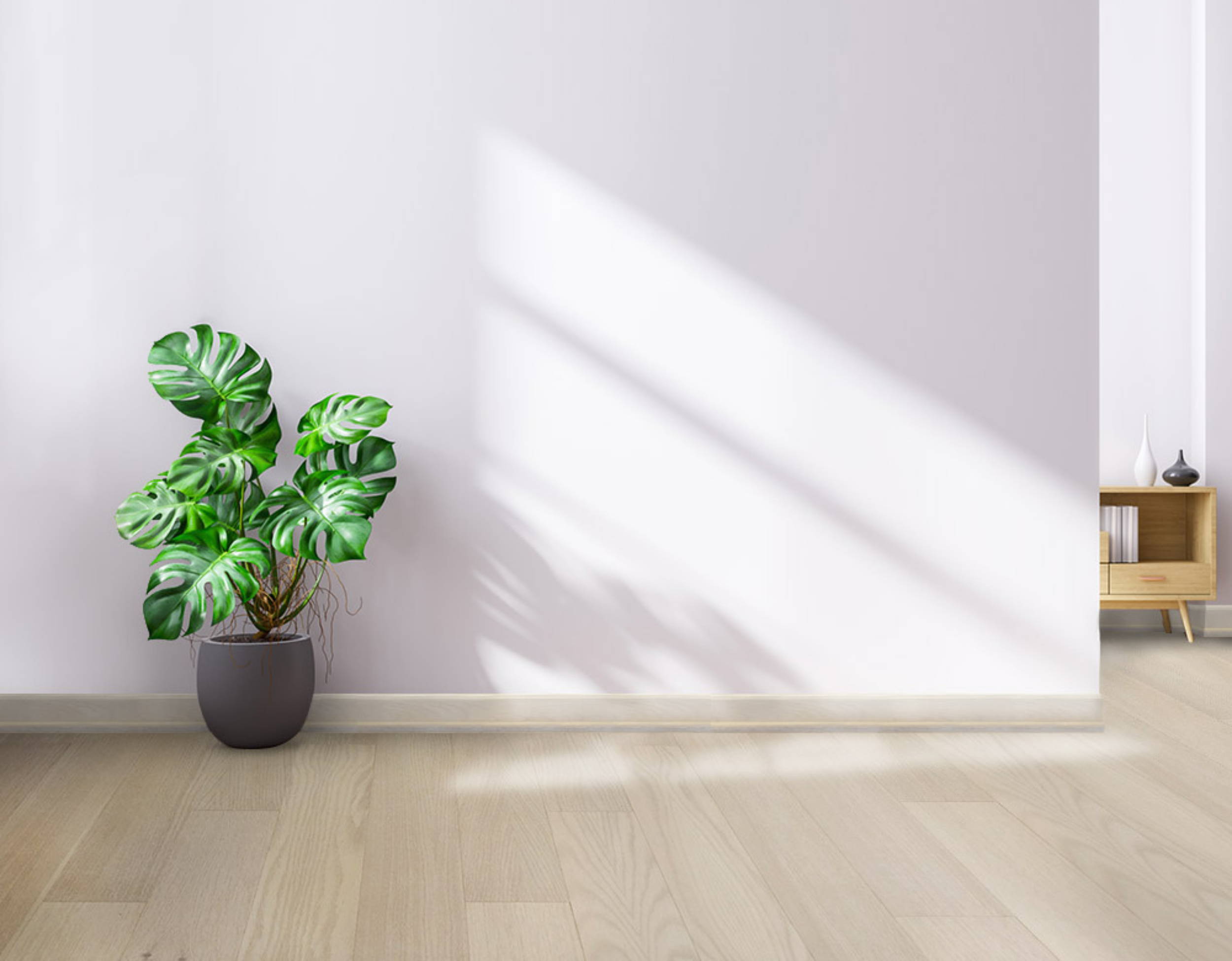 Decorative molding used to transition new hardwood floor between two surfaces that are equal in height
DO NOT use a T-mold to transition your flooring to carpet, otherwise molding may snap or break
Needs to be an appropriate size to accommodate the thickness of your flooring
T-Molds may require professional craftsmanship when installing the product based on your requirements for transition
Some examples of this craftsmanship include needing to shim under the molding or using a plainer/power tool to cut the trunk of the mold or the bottom of the "T."