Edition EDI Rugs
Sale price

$66.00

Regular price
Featuring a dusty modern color palette and reimagined Art Deco patterns, The Edition Collection inspires with its minimalistic geometric designs. Machine made with 100% polyester, it feels very on-trend but is both durable and accessible. With a very soft and dense pile, it feels lush but is still easy to maintain.
MODERN ART DECO: The design direction features a trend on the rise that reinterprets Art Deco inspired designs with a clean and minimalist geometric update. The colors are soft and reminiscent of vintage Art Deco, yet merging with the dusty pastel color palette that is so relevant in furniture.

SOFT & DENSE: Made with 100% polyester, this rug has a comfy padding for you to relax on.

LOW PROFILE PILE: Low profile rug at 0.25 inches pile height with a soft touch to the feet.

MADE TO LAST: Incredibly durable, these rugs can last for years in even the most high traffic areas.

MAKE A STATEMENT: Wow your guests and loved ones with these timeless geometric designs.
Specifications:
| | |
| --- | --- |
| Material | 100% Polyester |
| Backing | No Backing |
| Construction | Machine Made |
| Country | Turkey |
| Color | Blue |
| Standard Size | 2'X3' |
| Pile Height | 0.25 |
| Size | 1'10" X 2'10" |
| Actual Measurement (Inch) | 22x34 |
| Area | 5.18 |
| Weight (Lb) | 2.23 |
| Package Weight (Lb) | 2.33 |
| Package Length | 22 |
| Package Width | 4 |
| Package Height | 4 |
| Vol. | 0.11 |
| Shipping Grip | 38 |
| Ship Method | Small Parcel |
| Freight Class | 92.5 |
| Indoor/Outdoor | Indoor |
| Style | Contemporary |
| Pattern | Geometric |
Share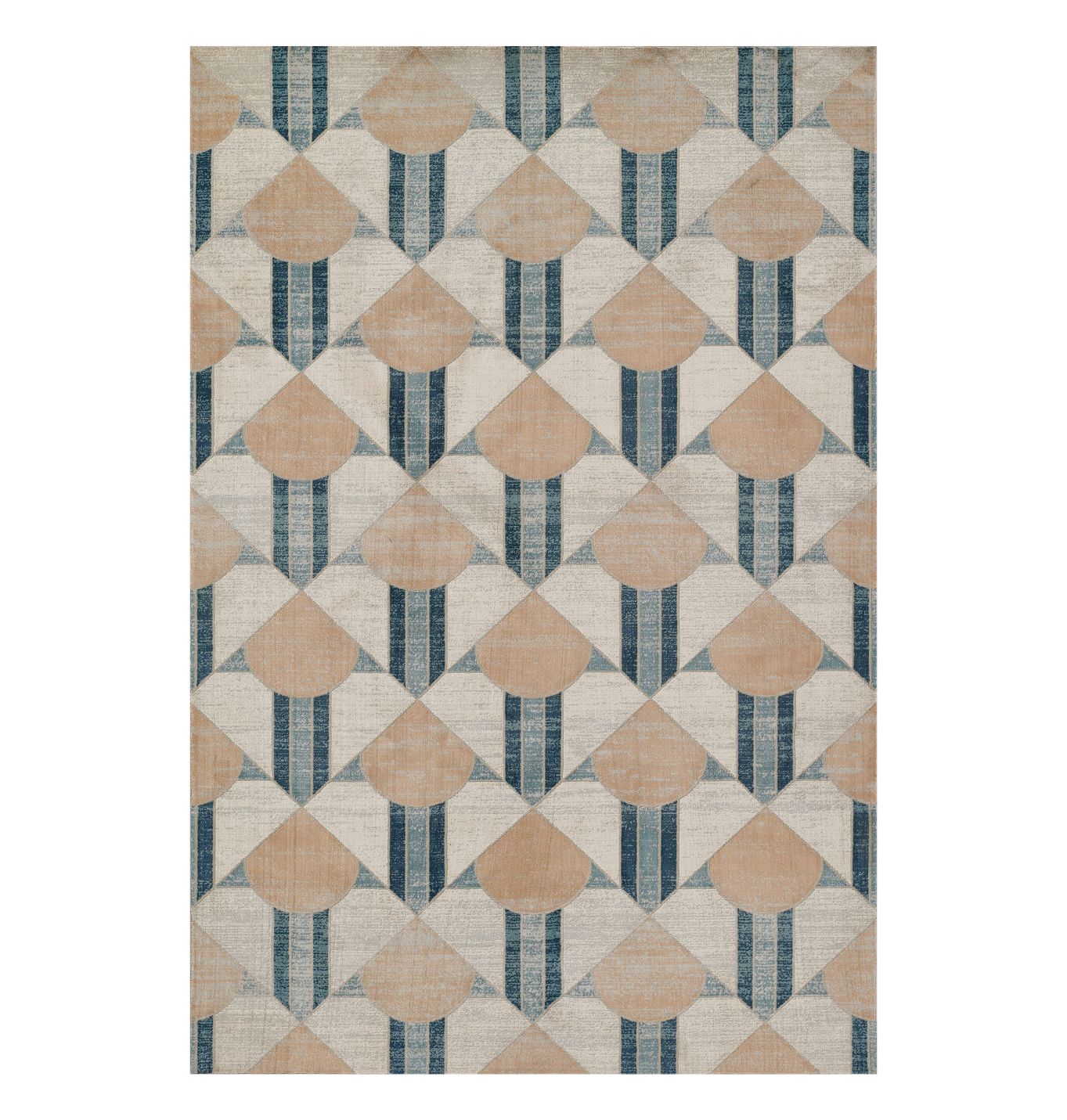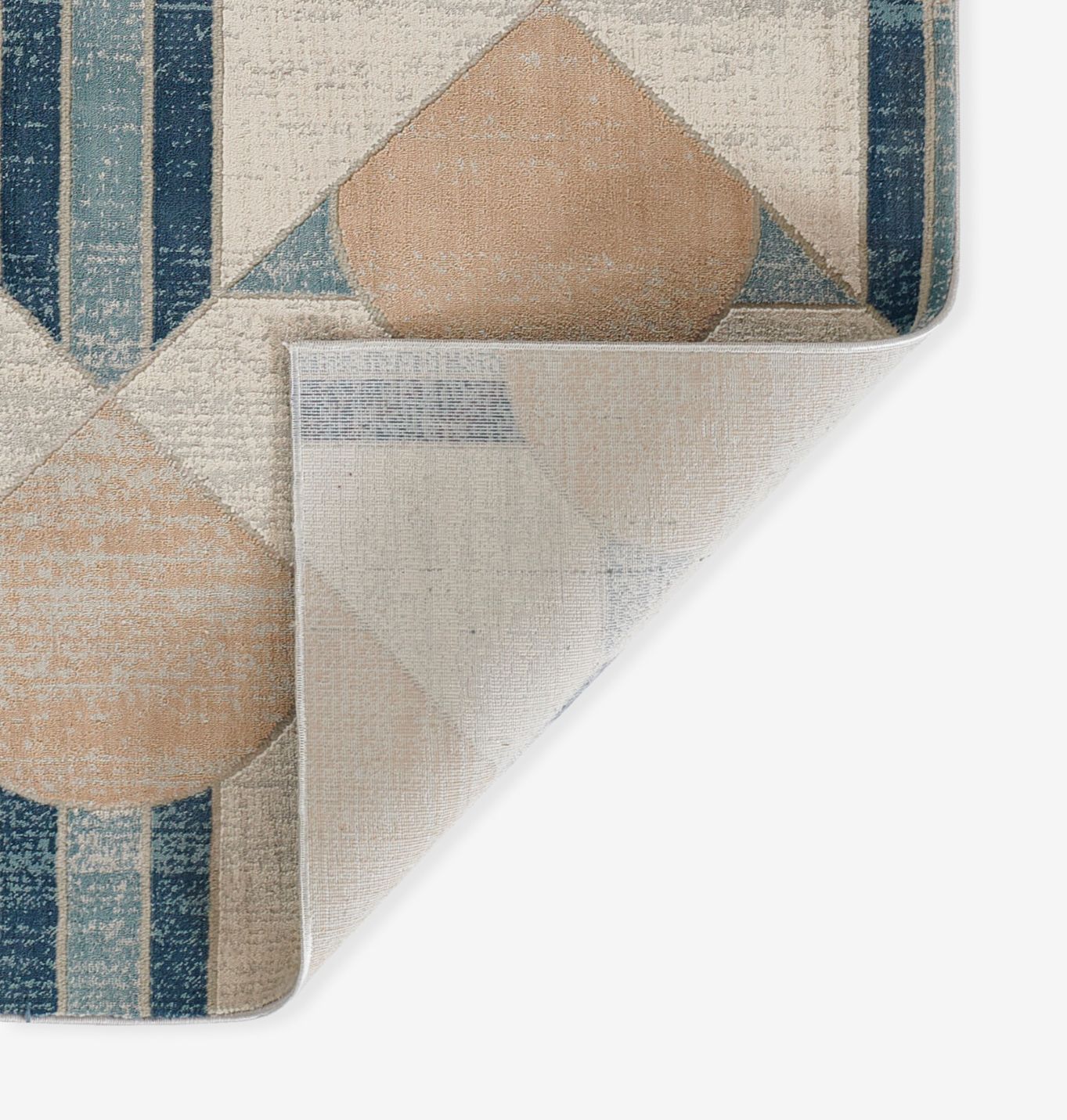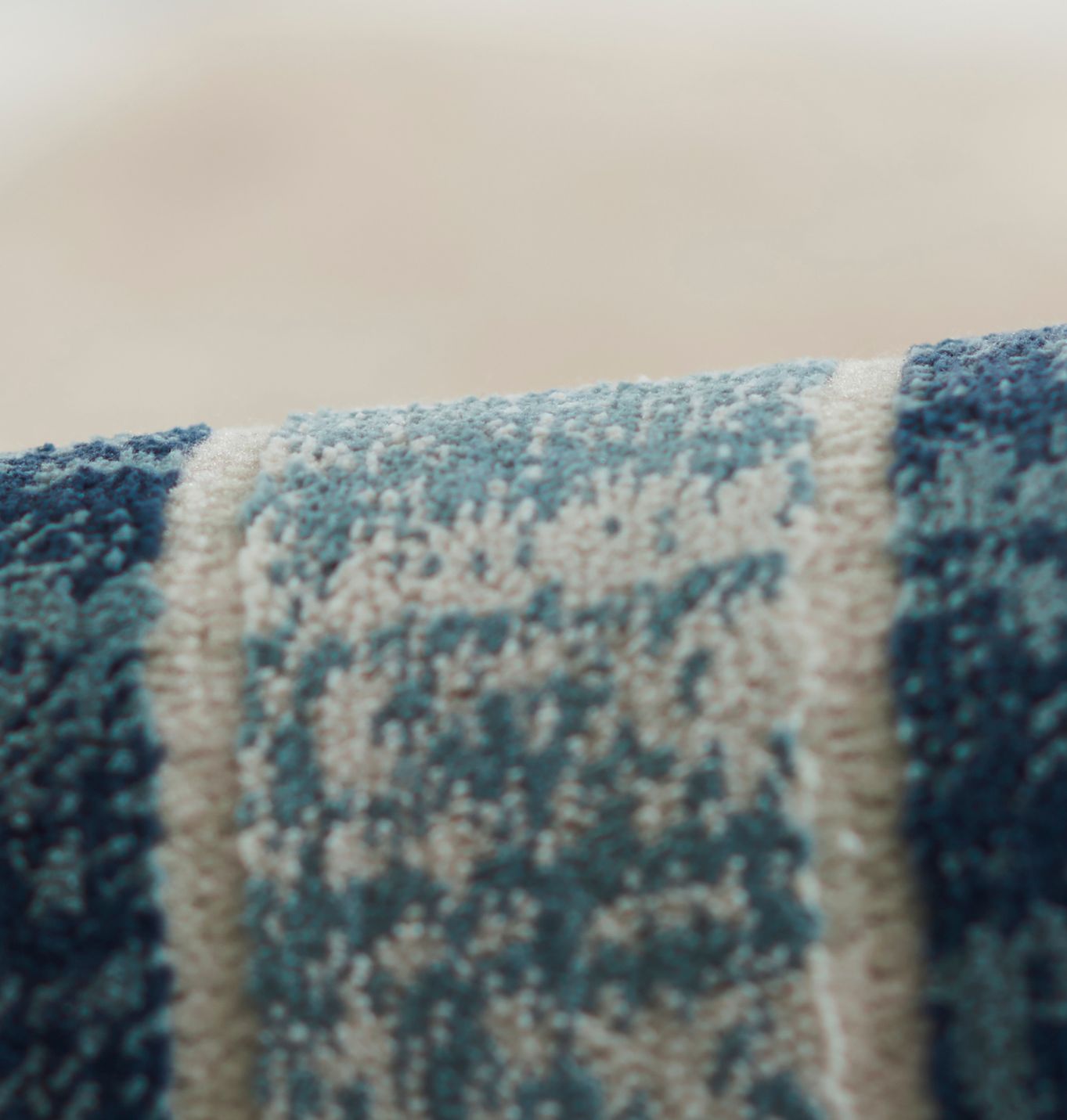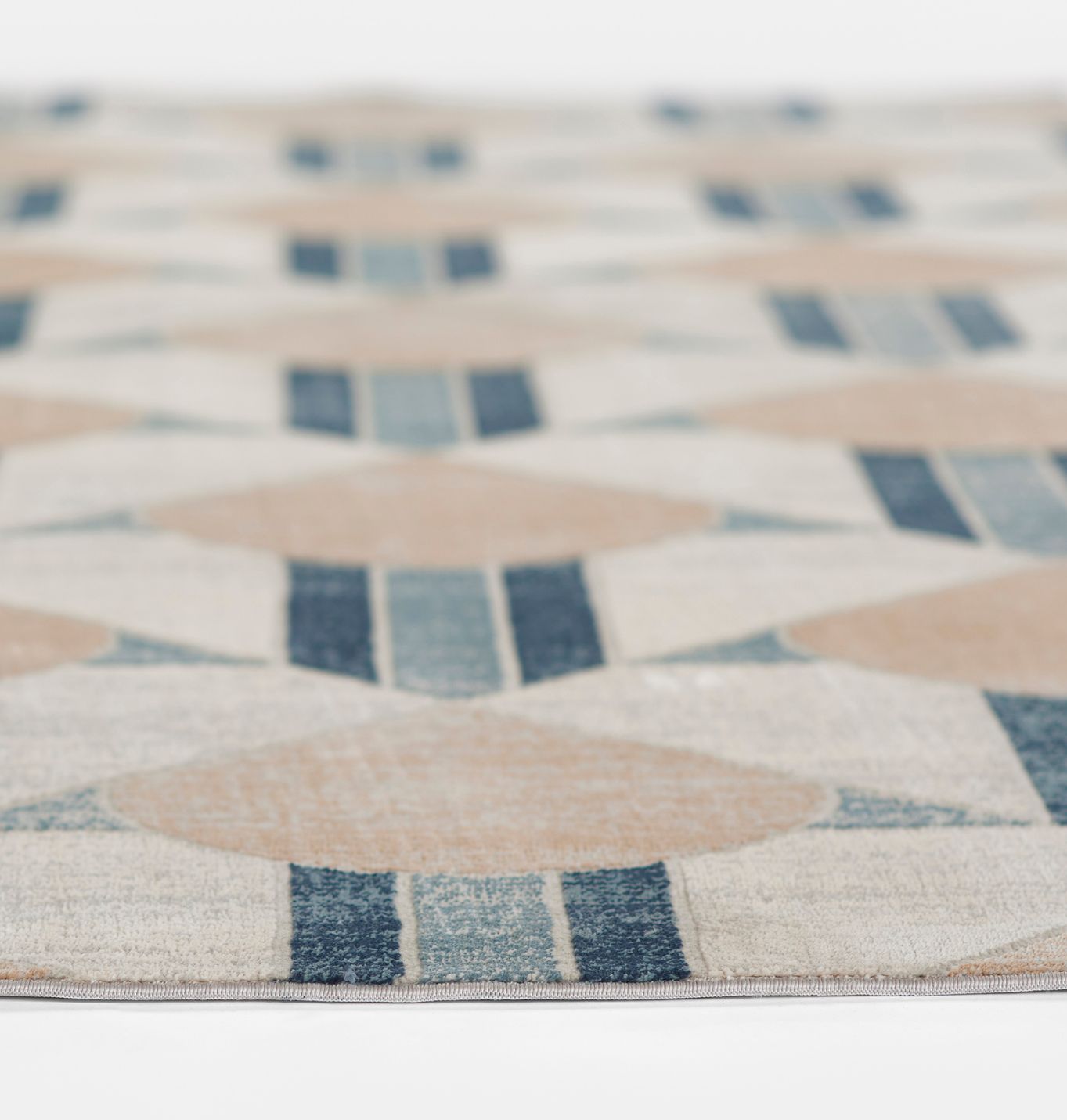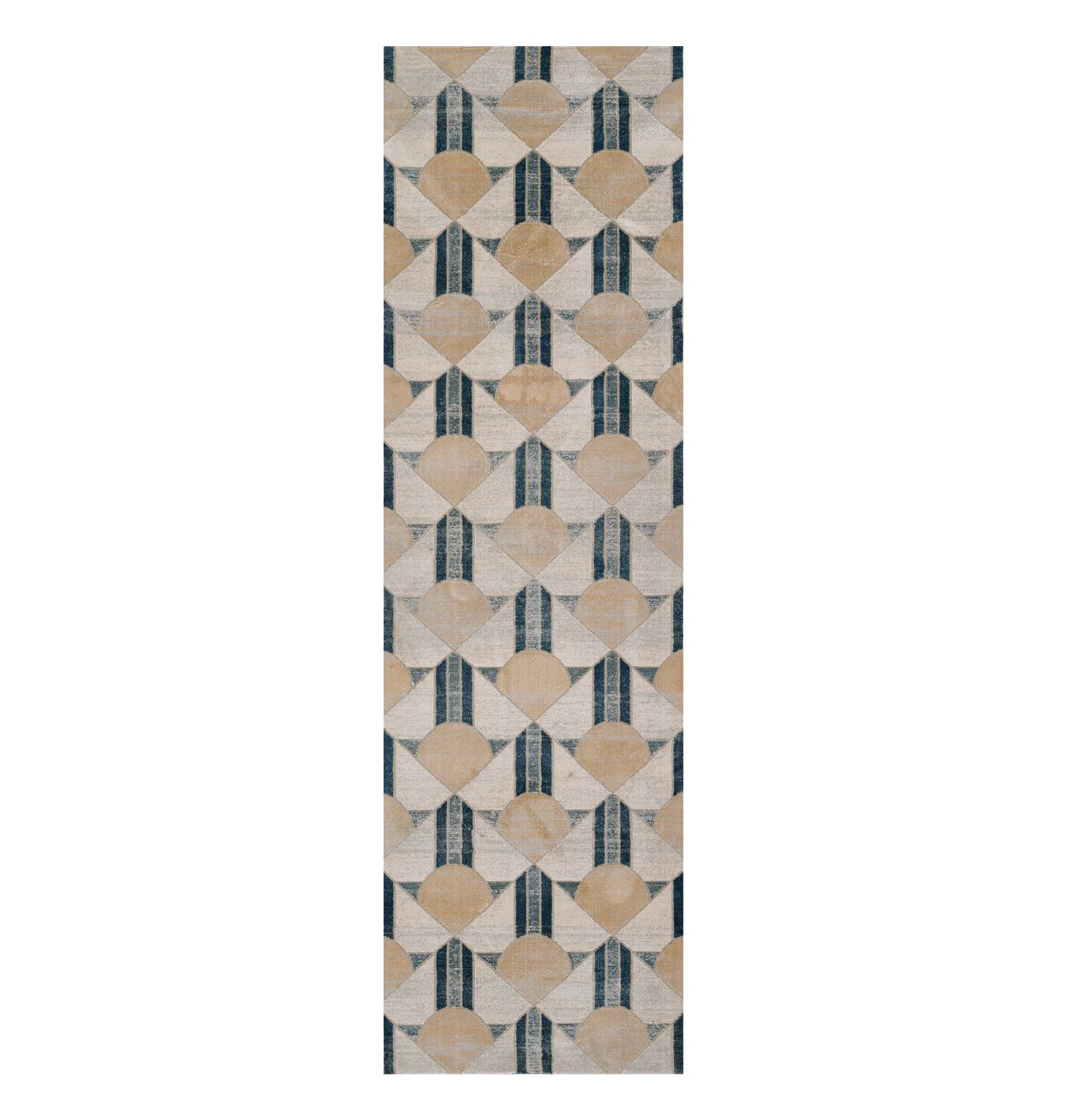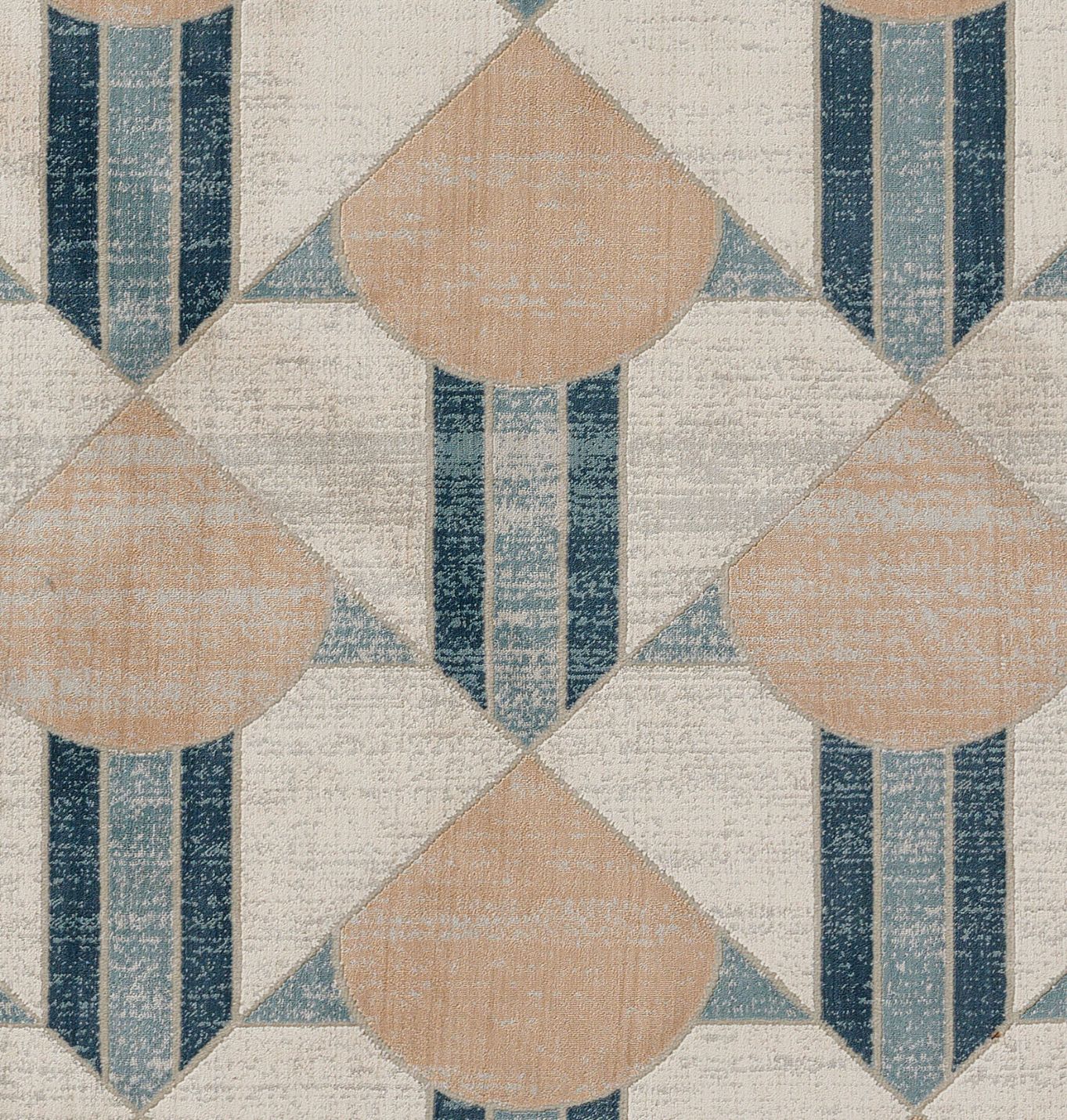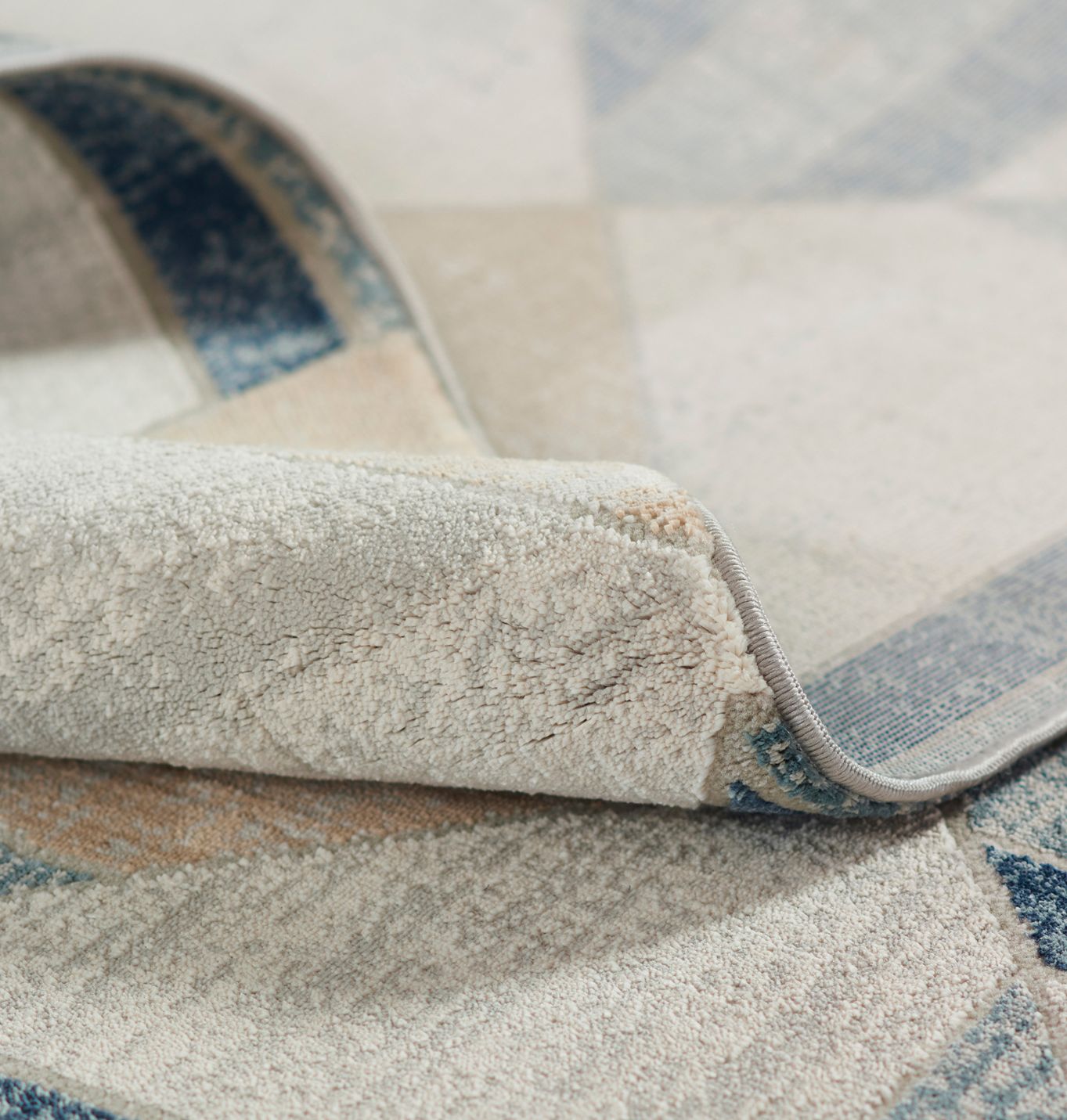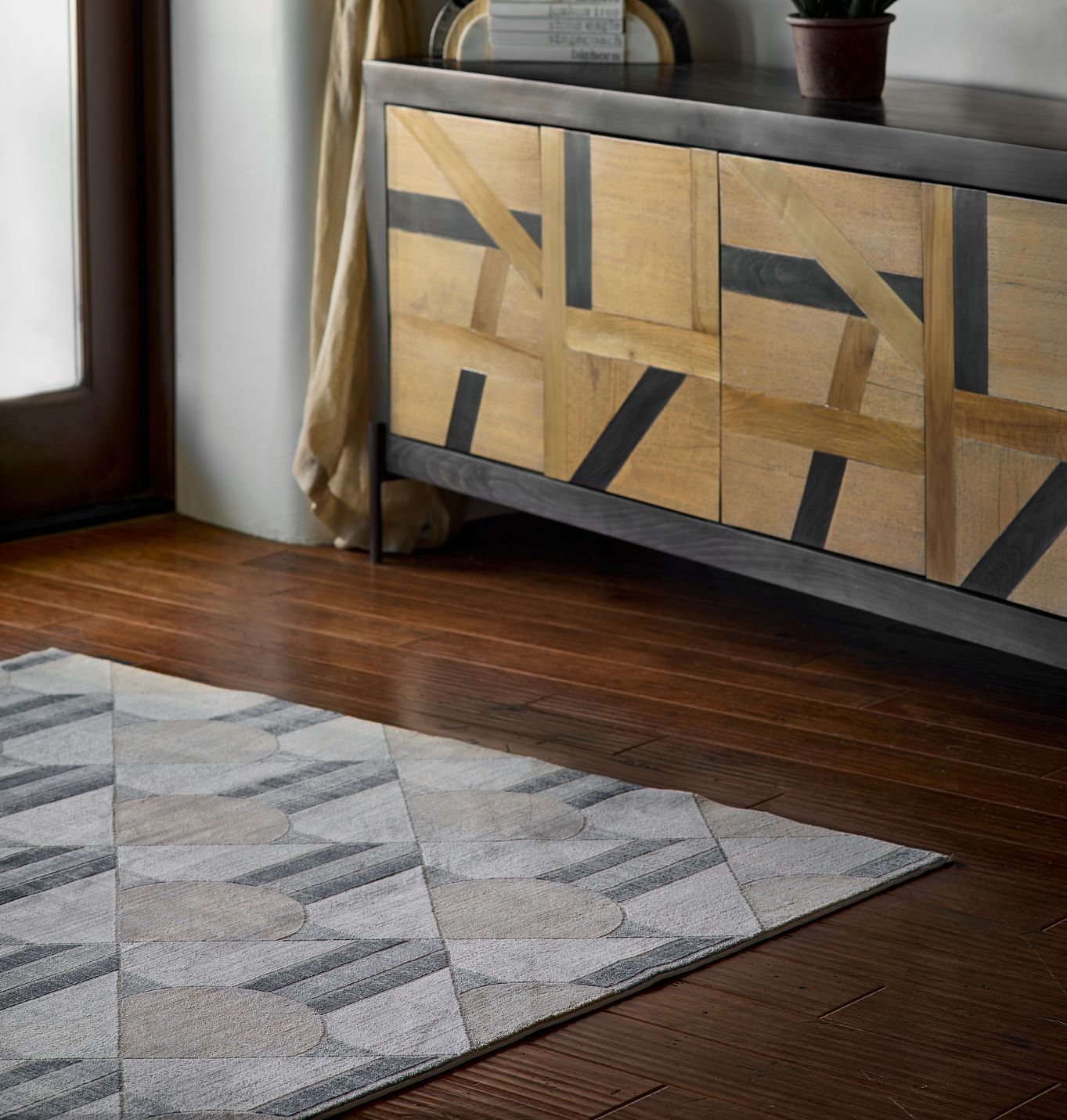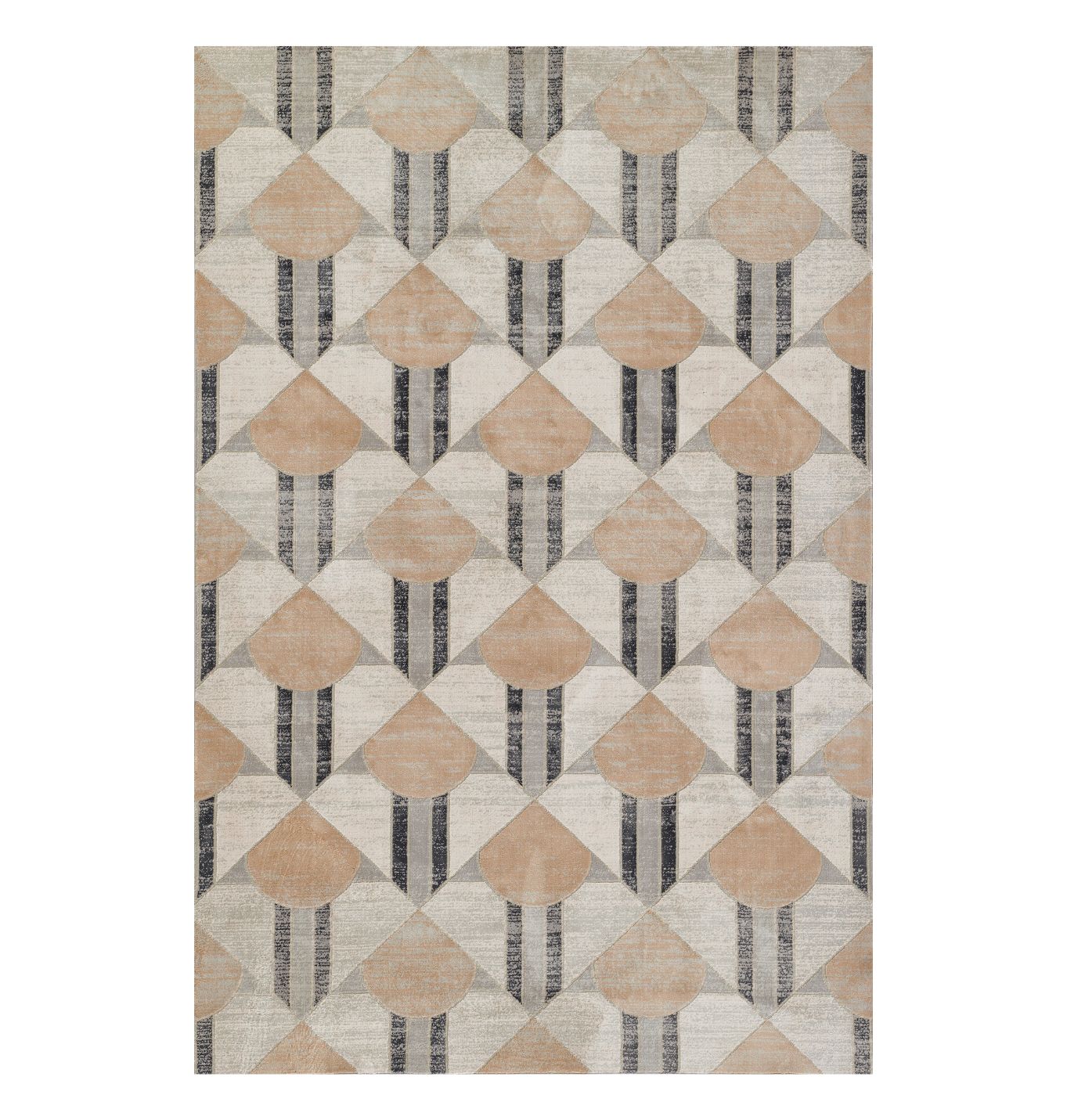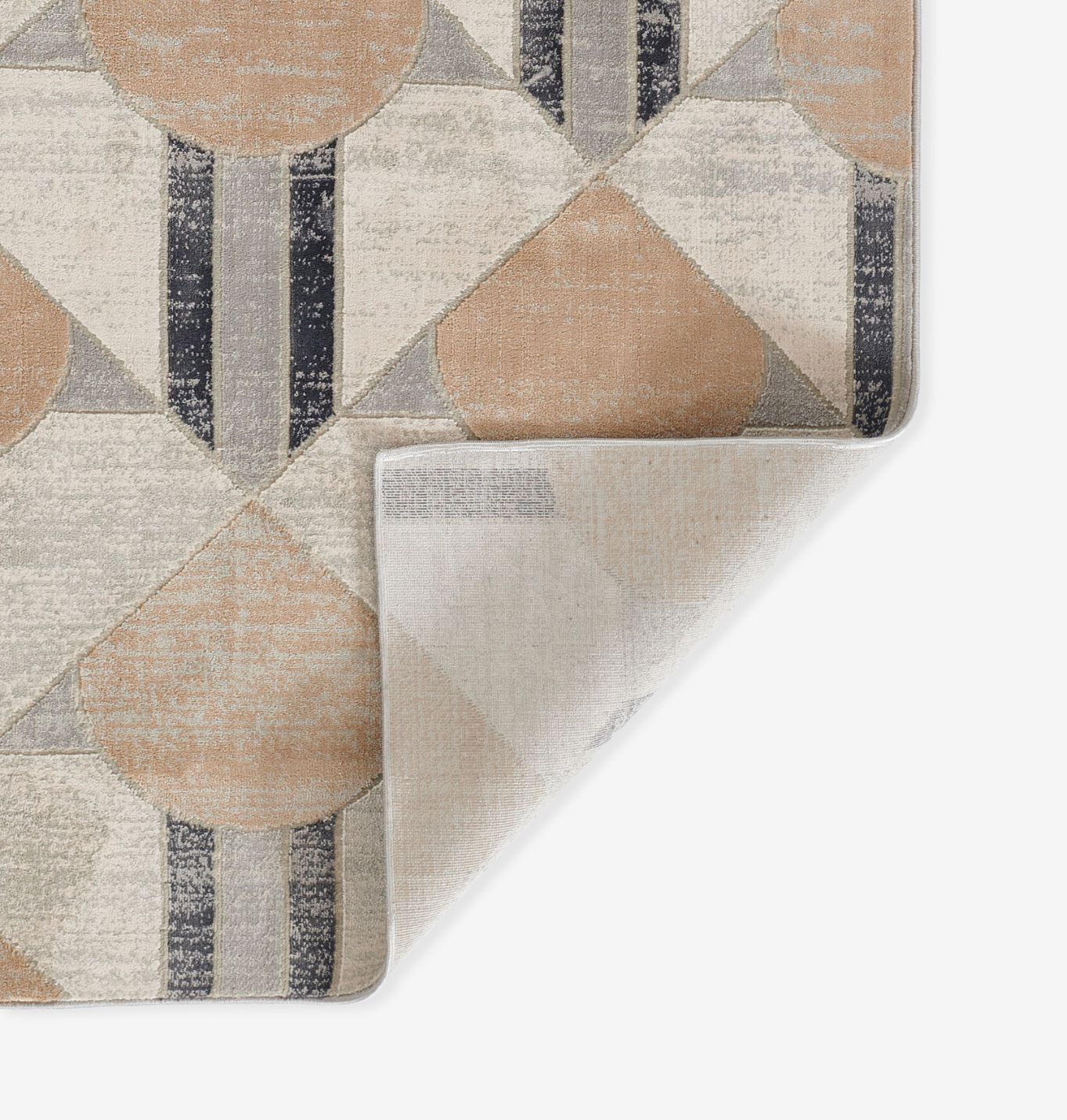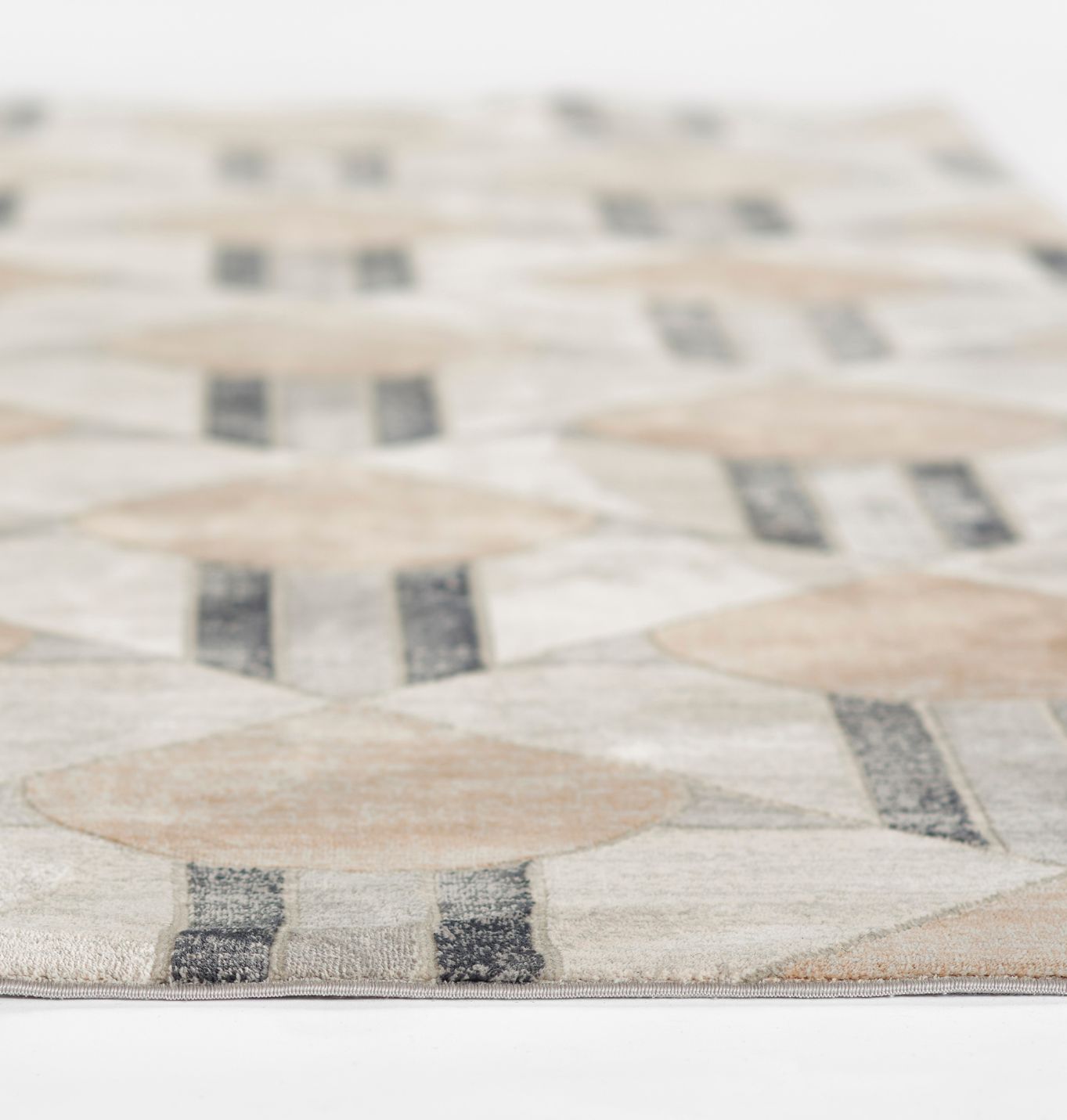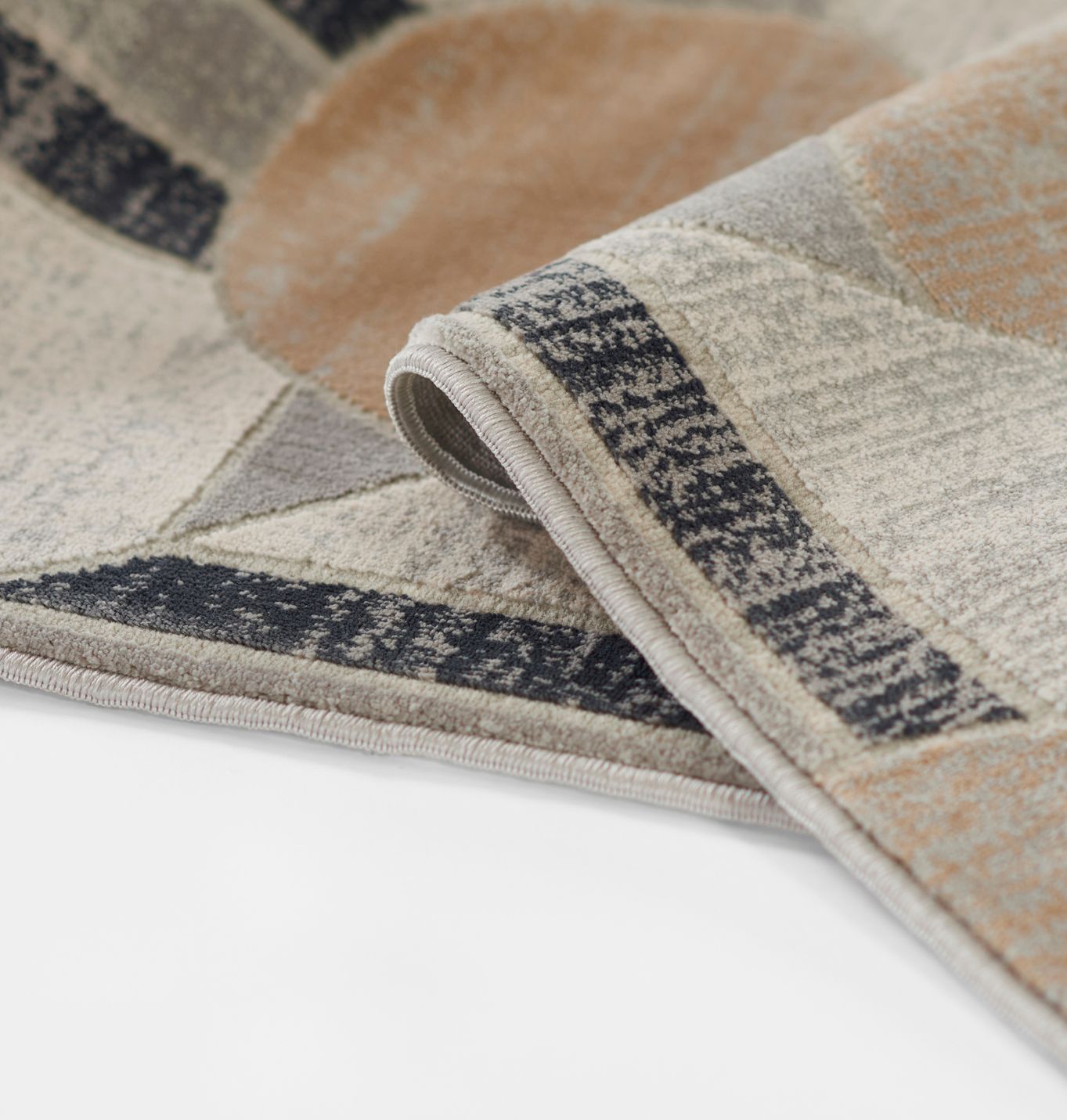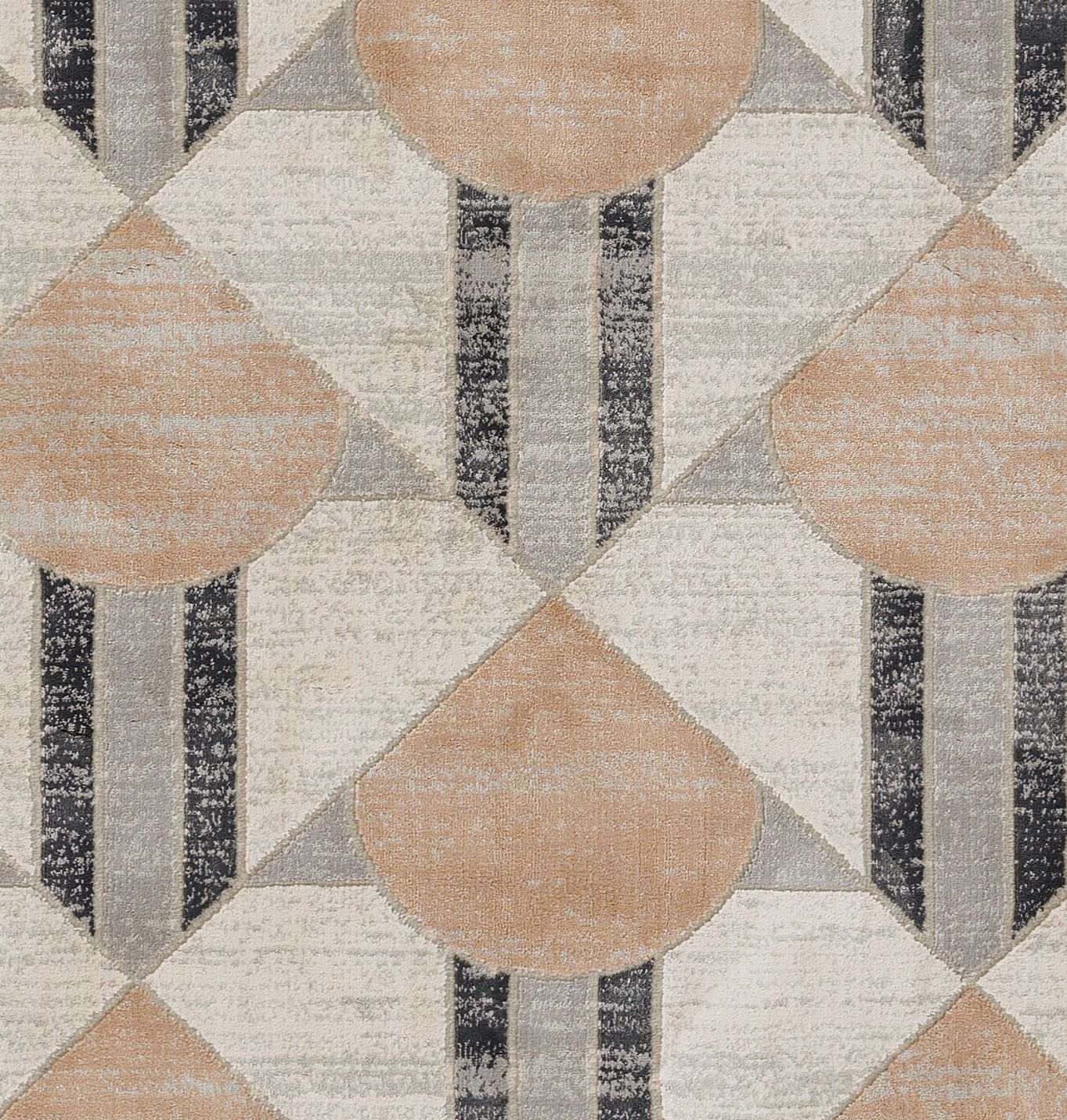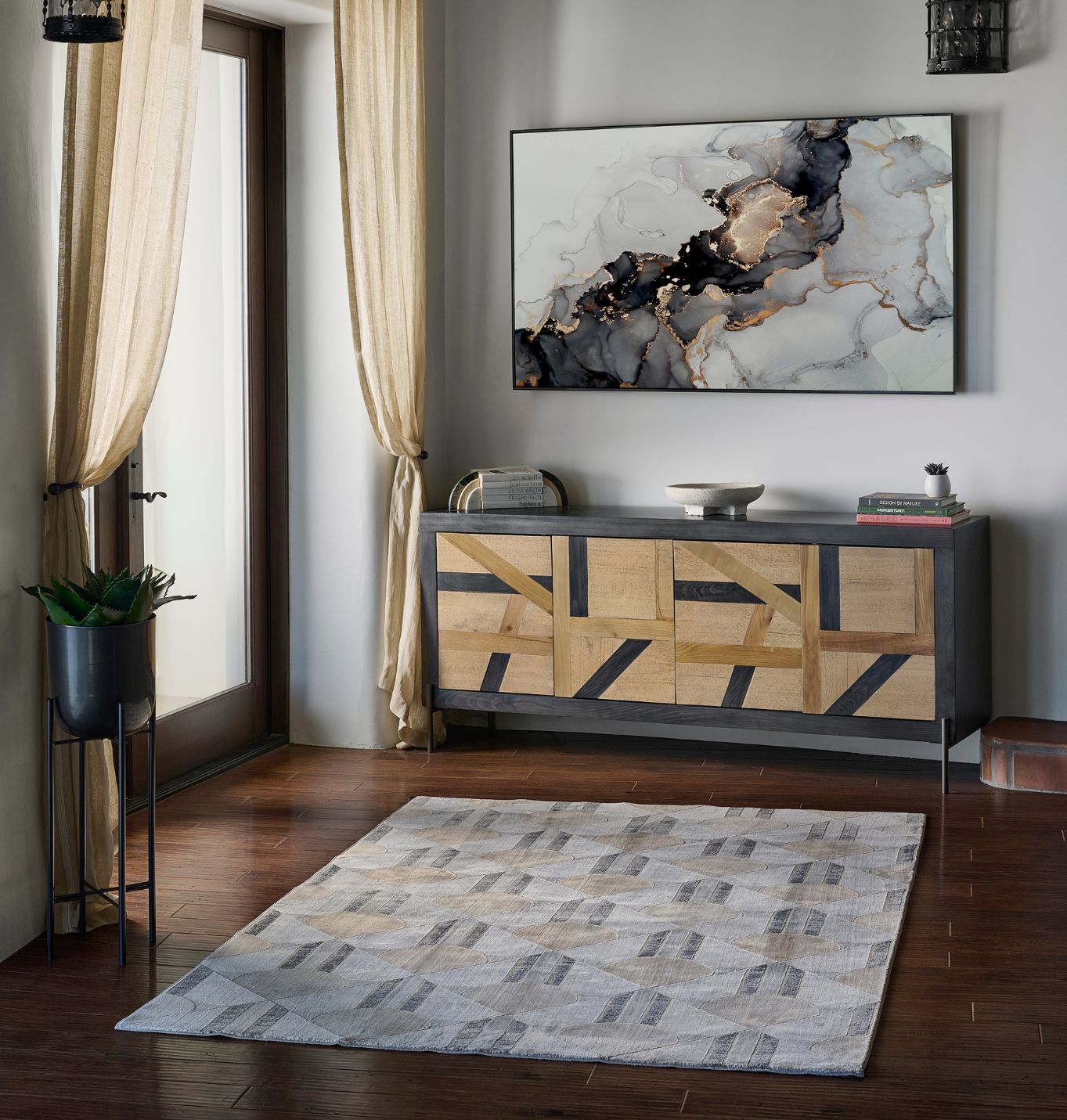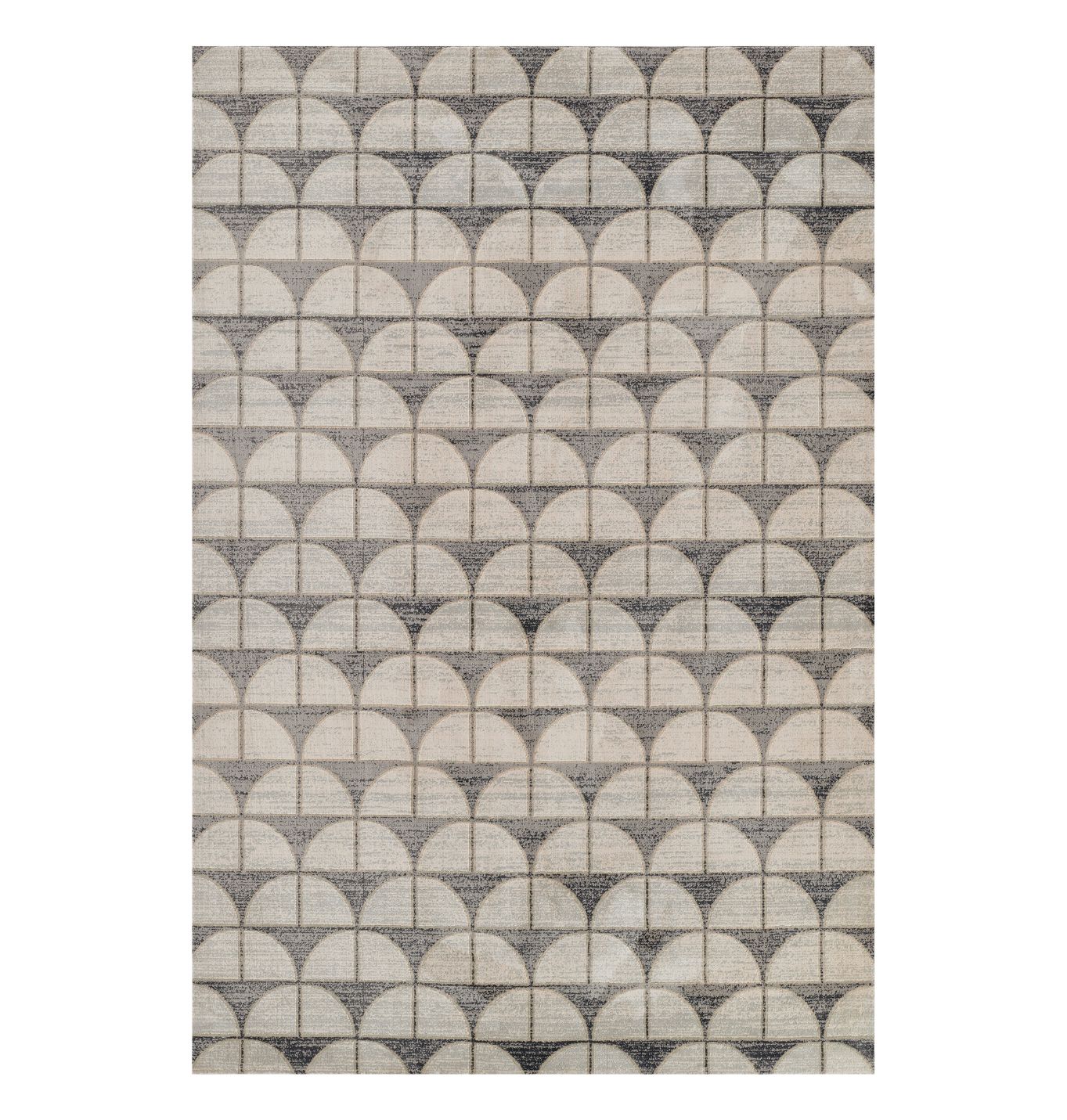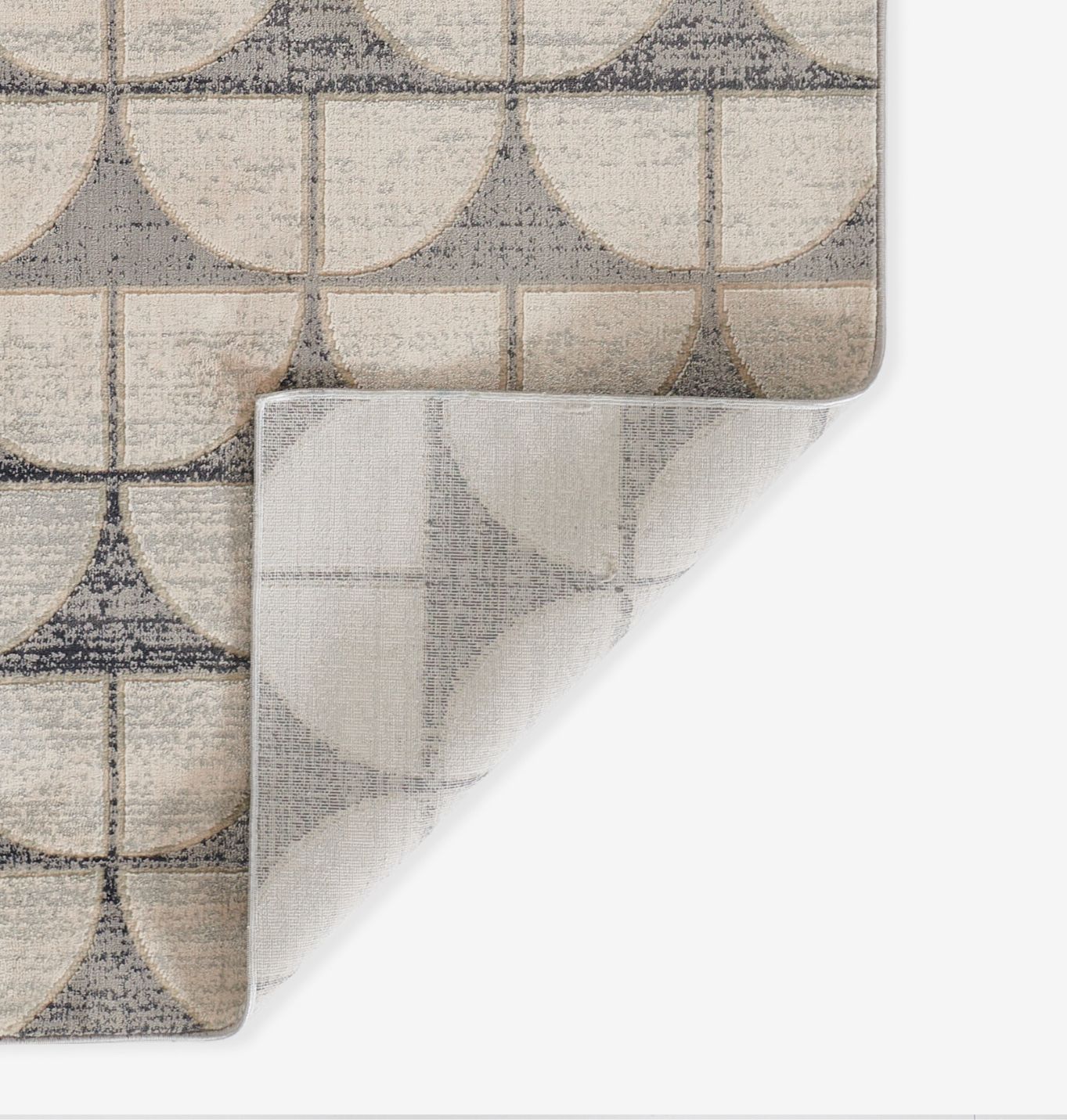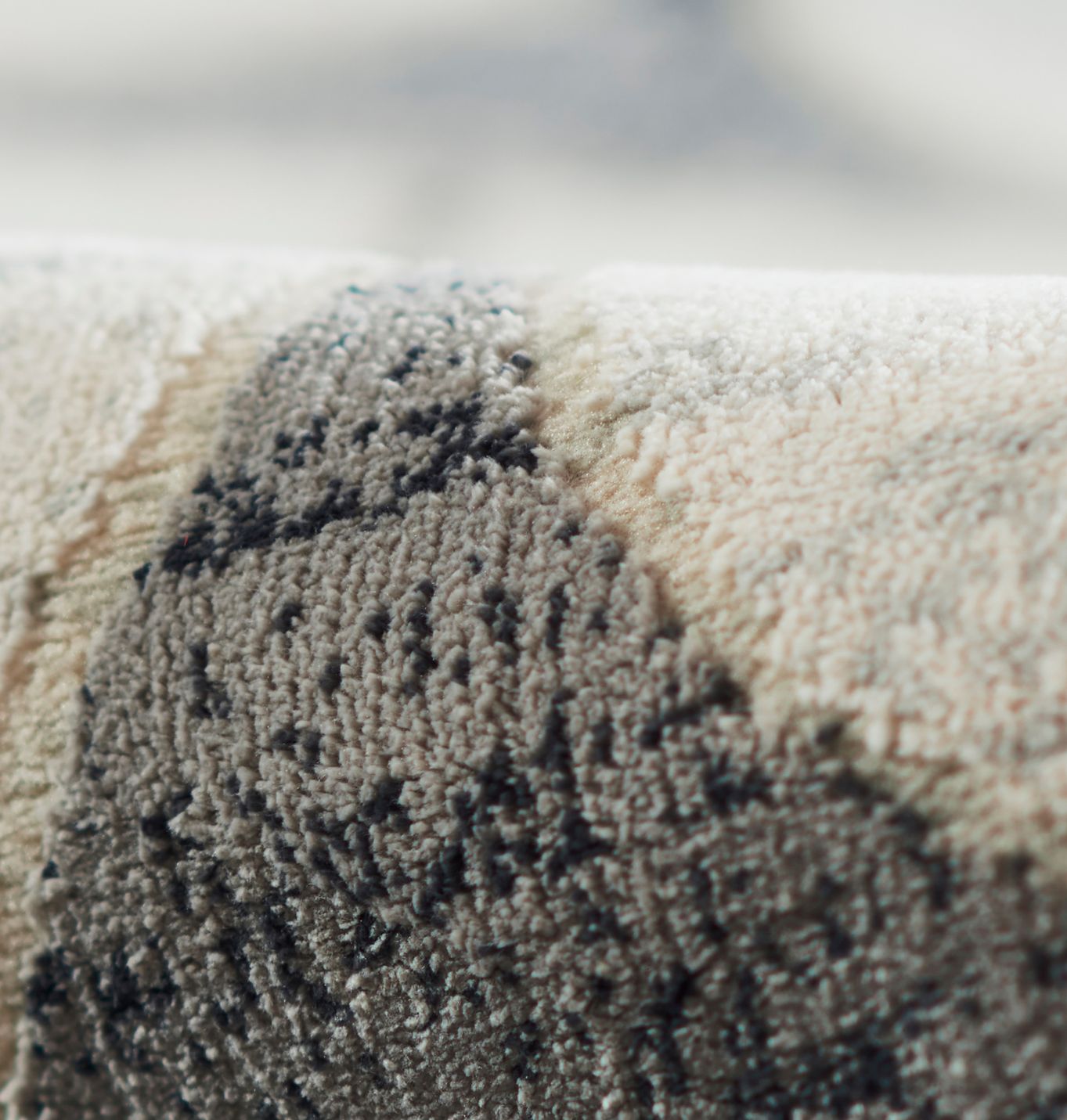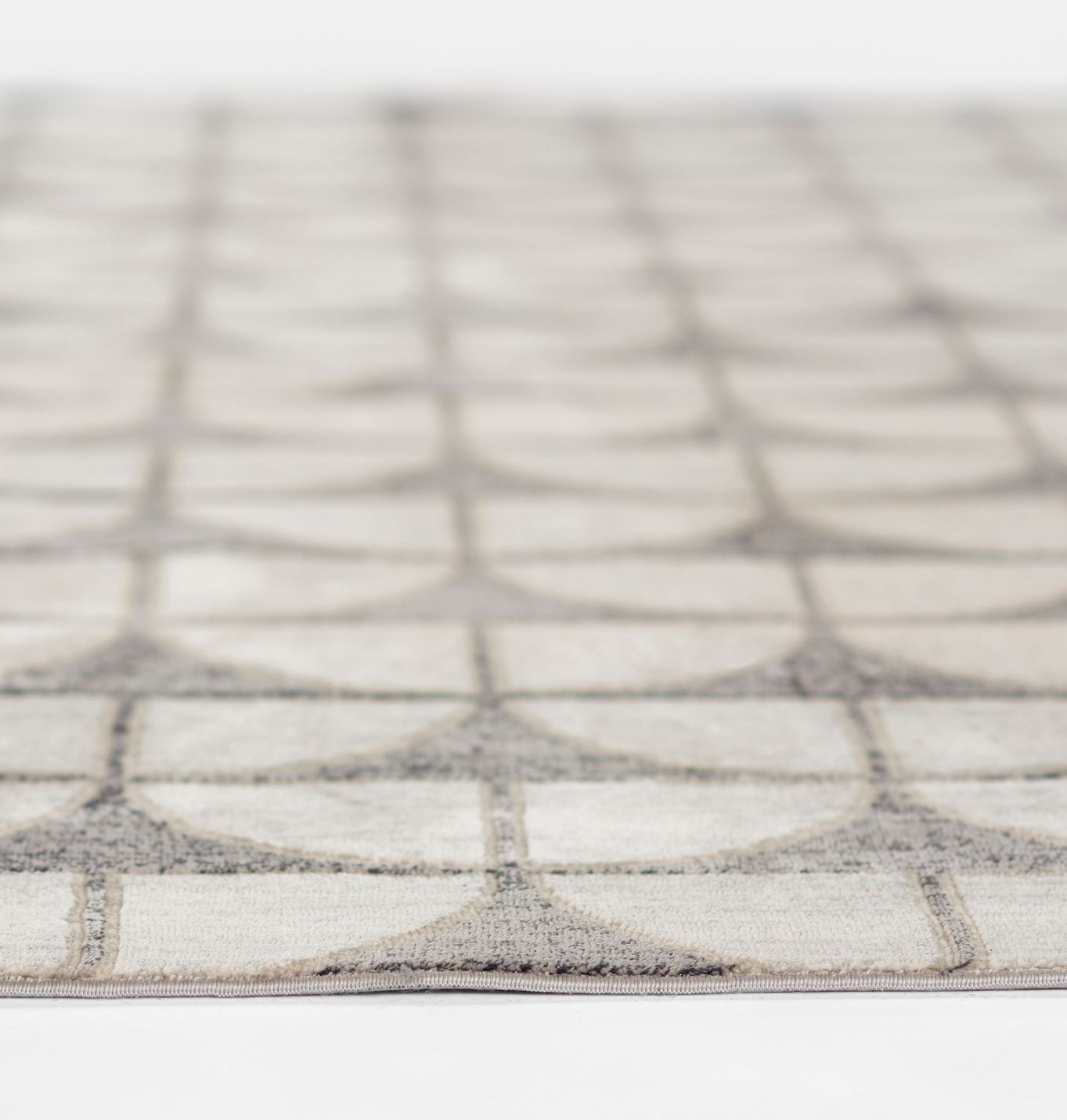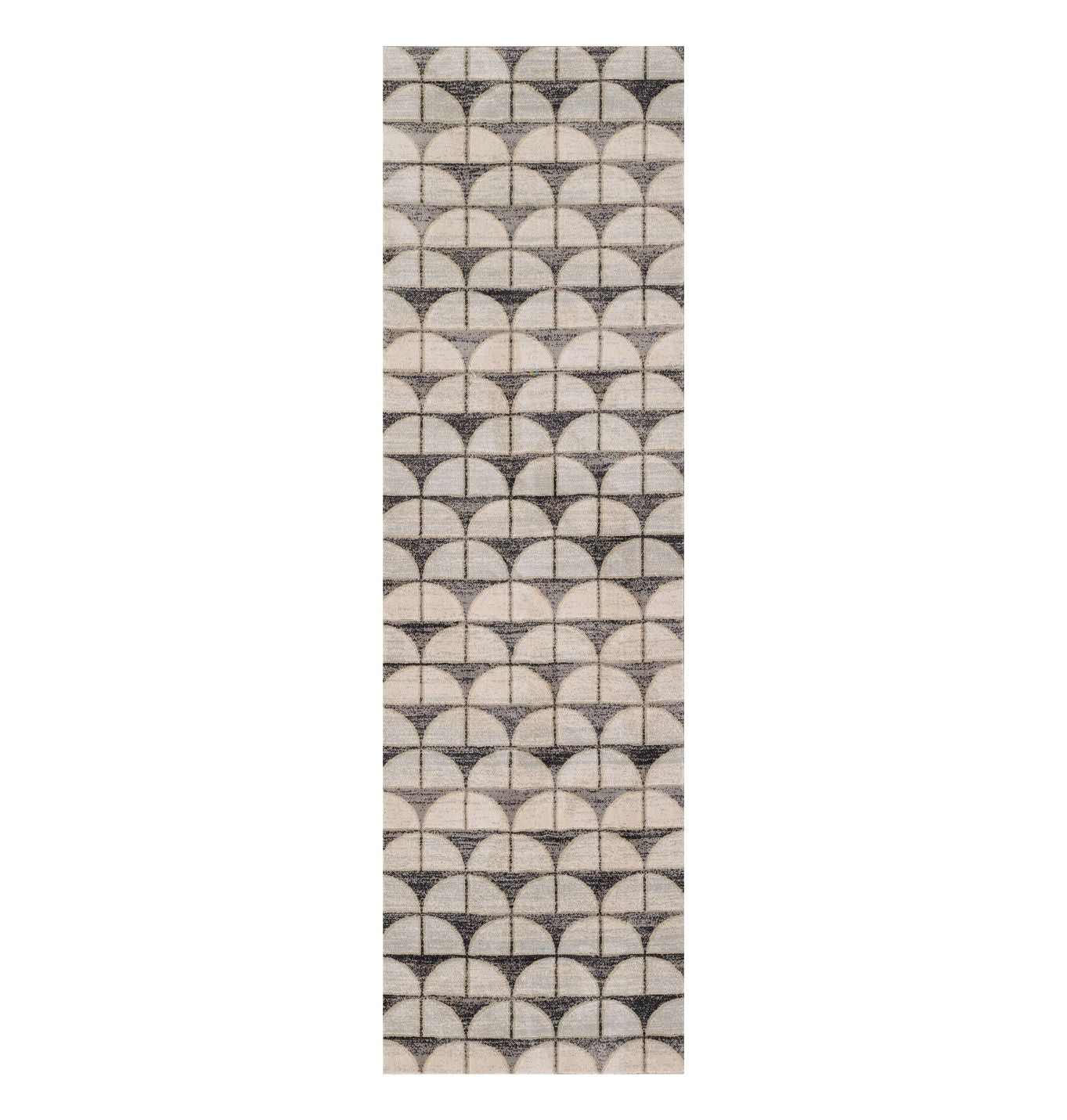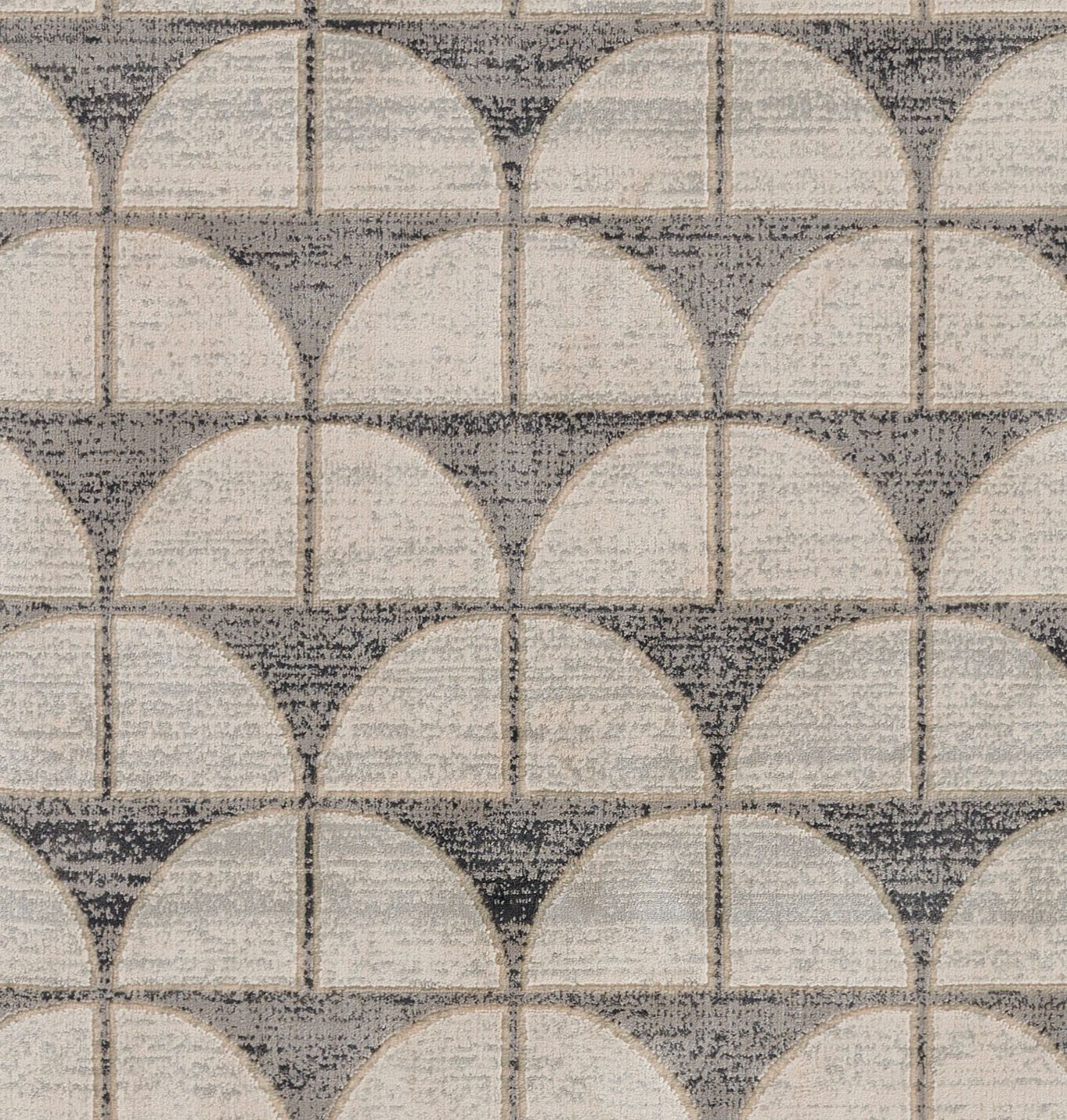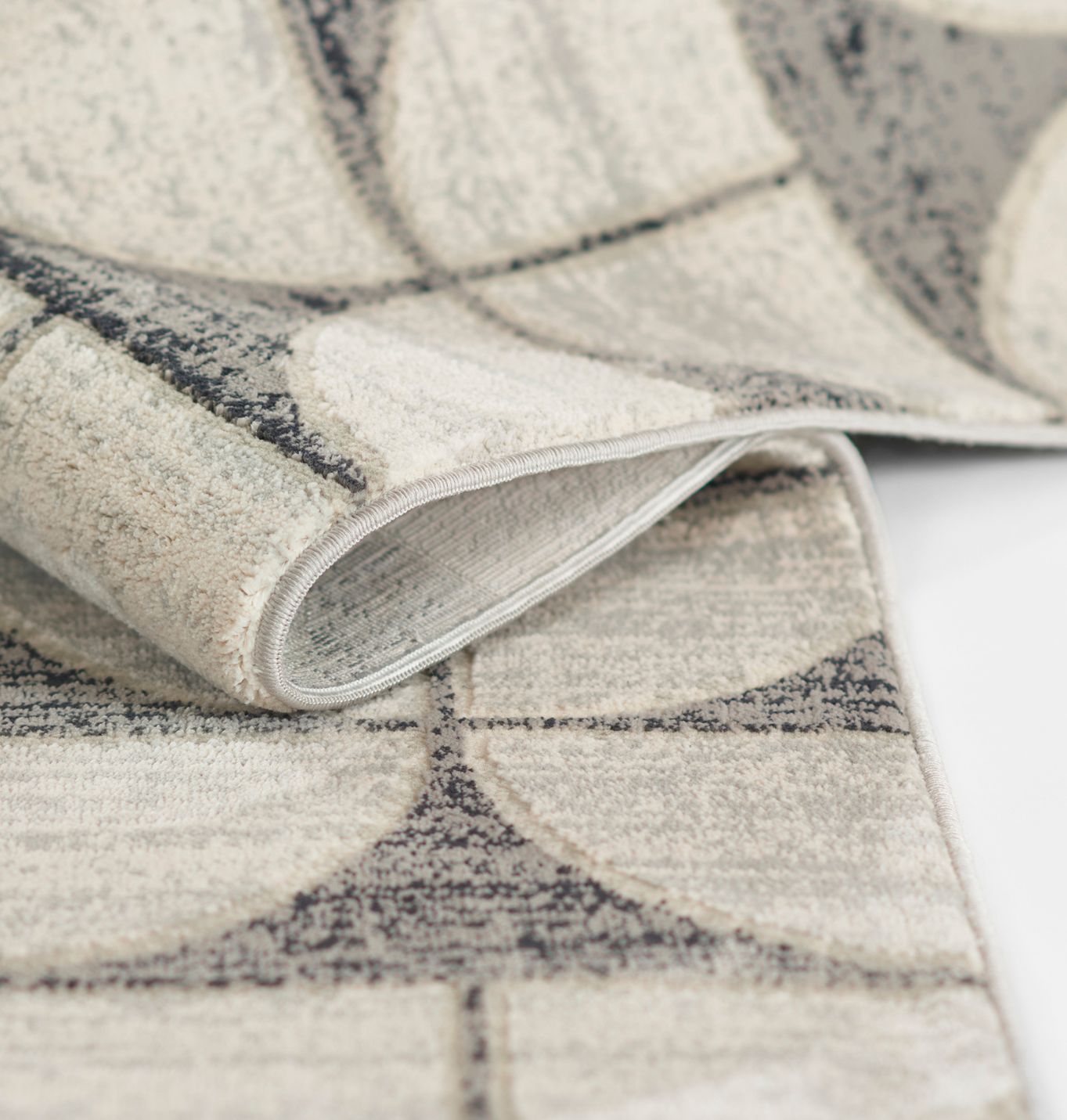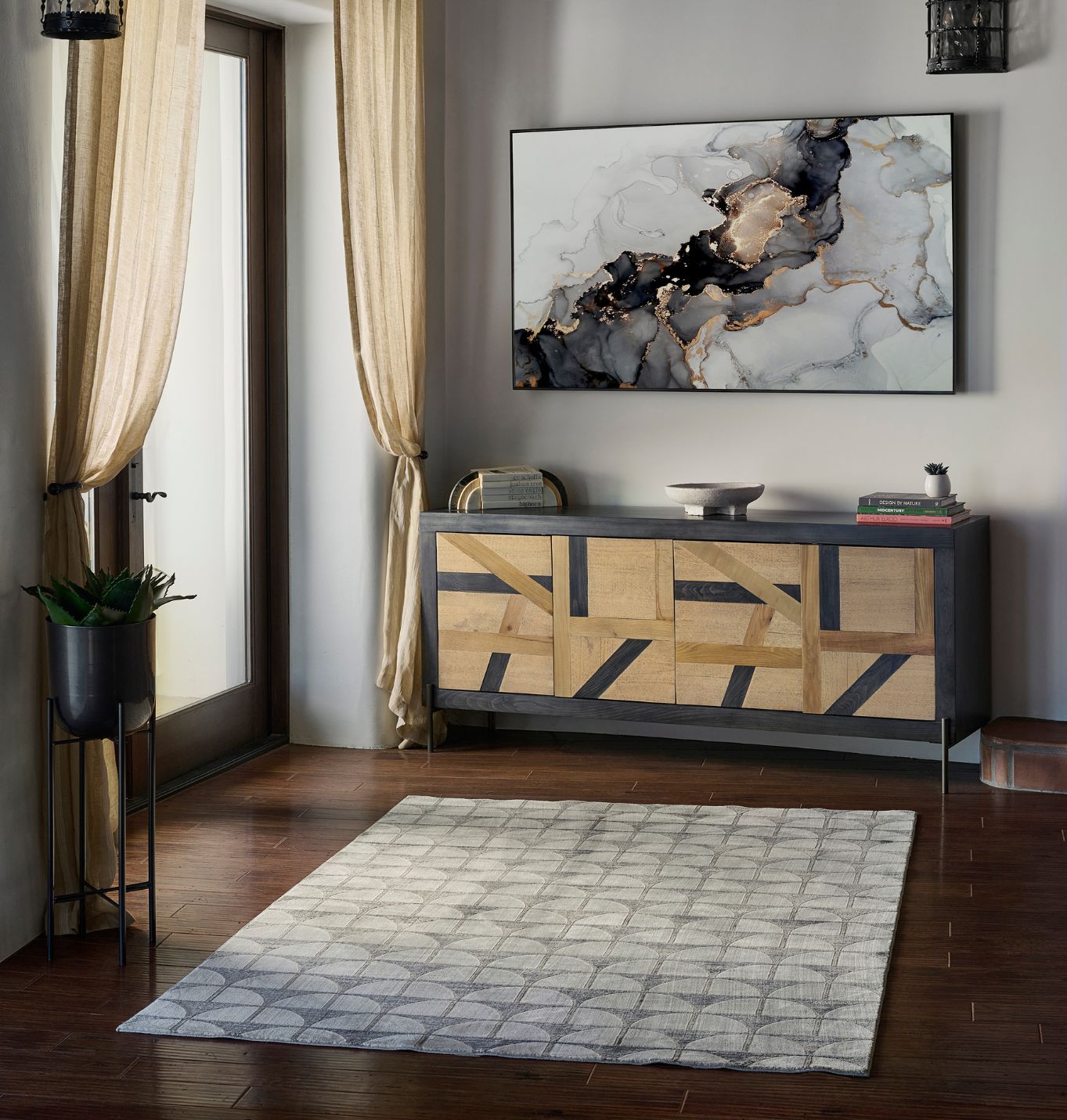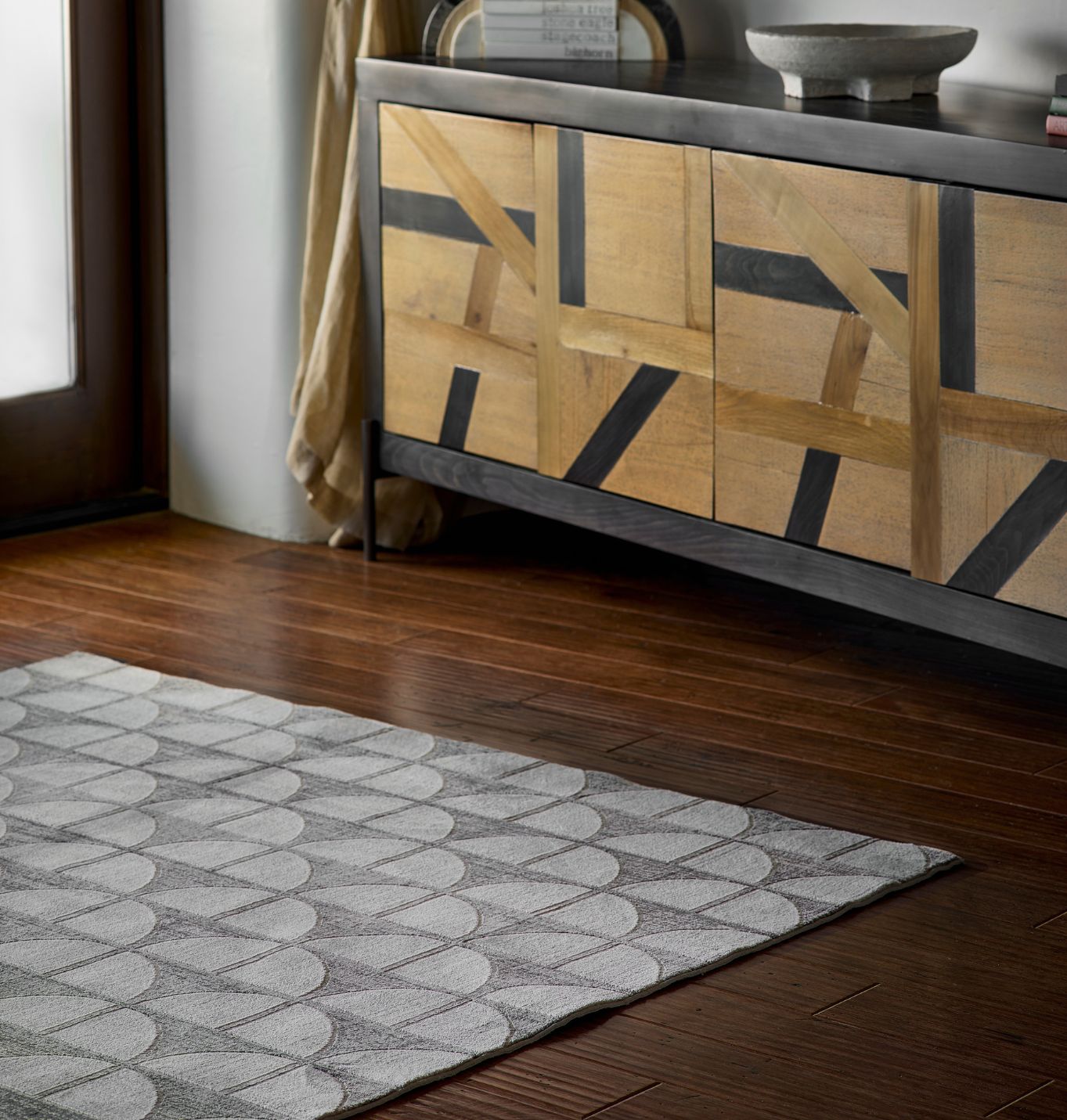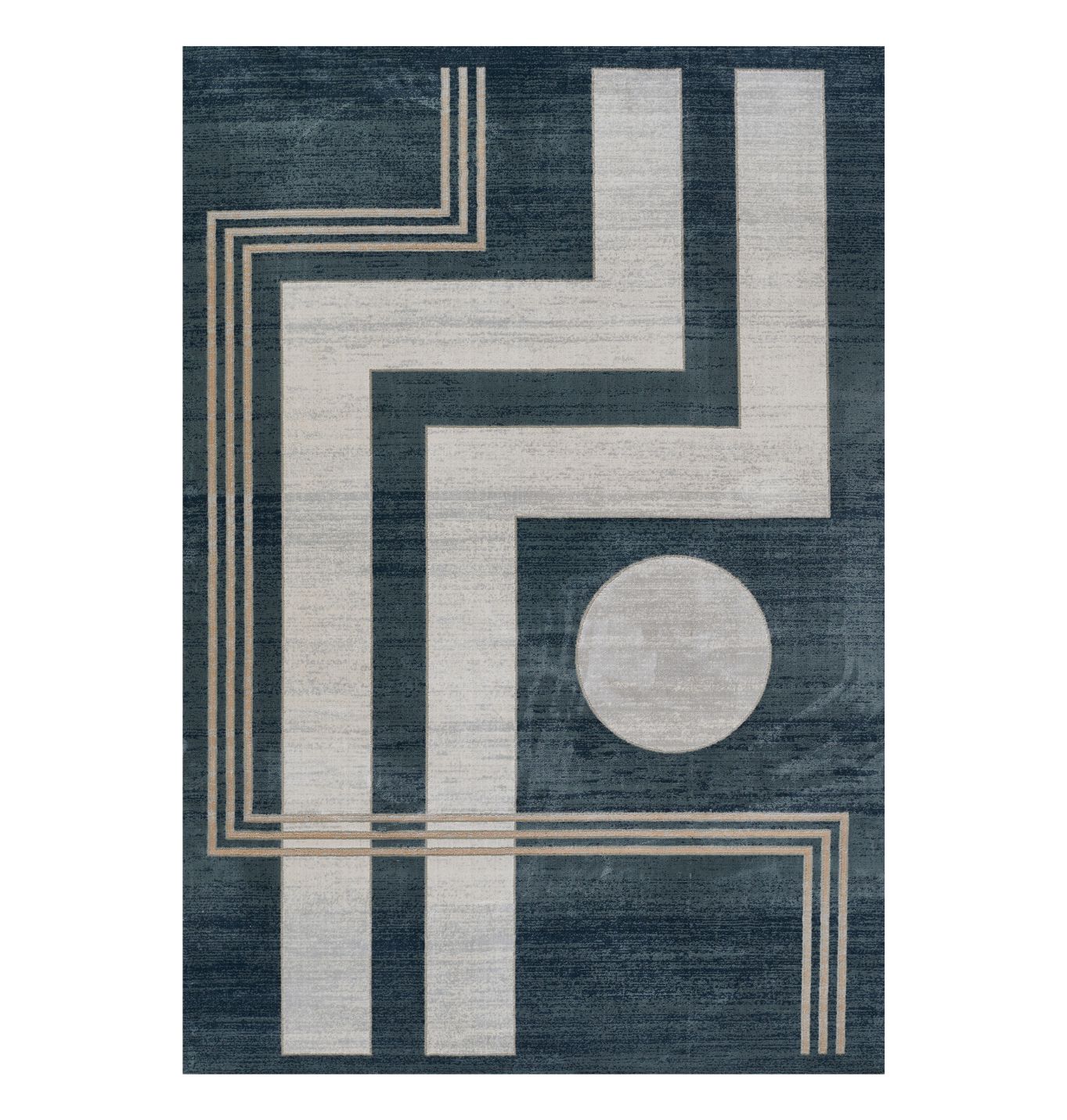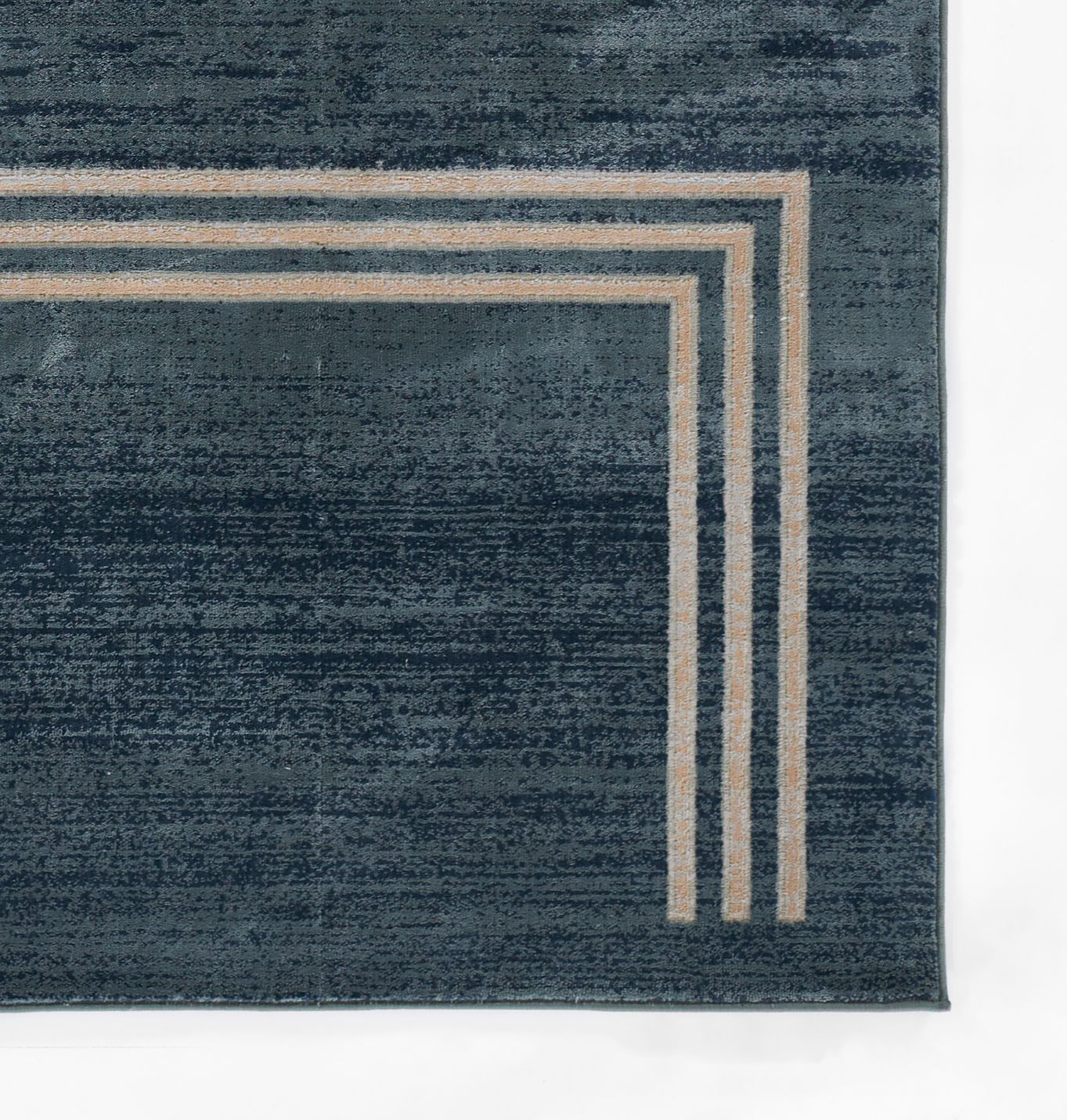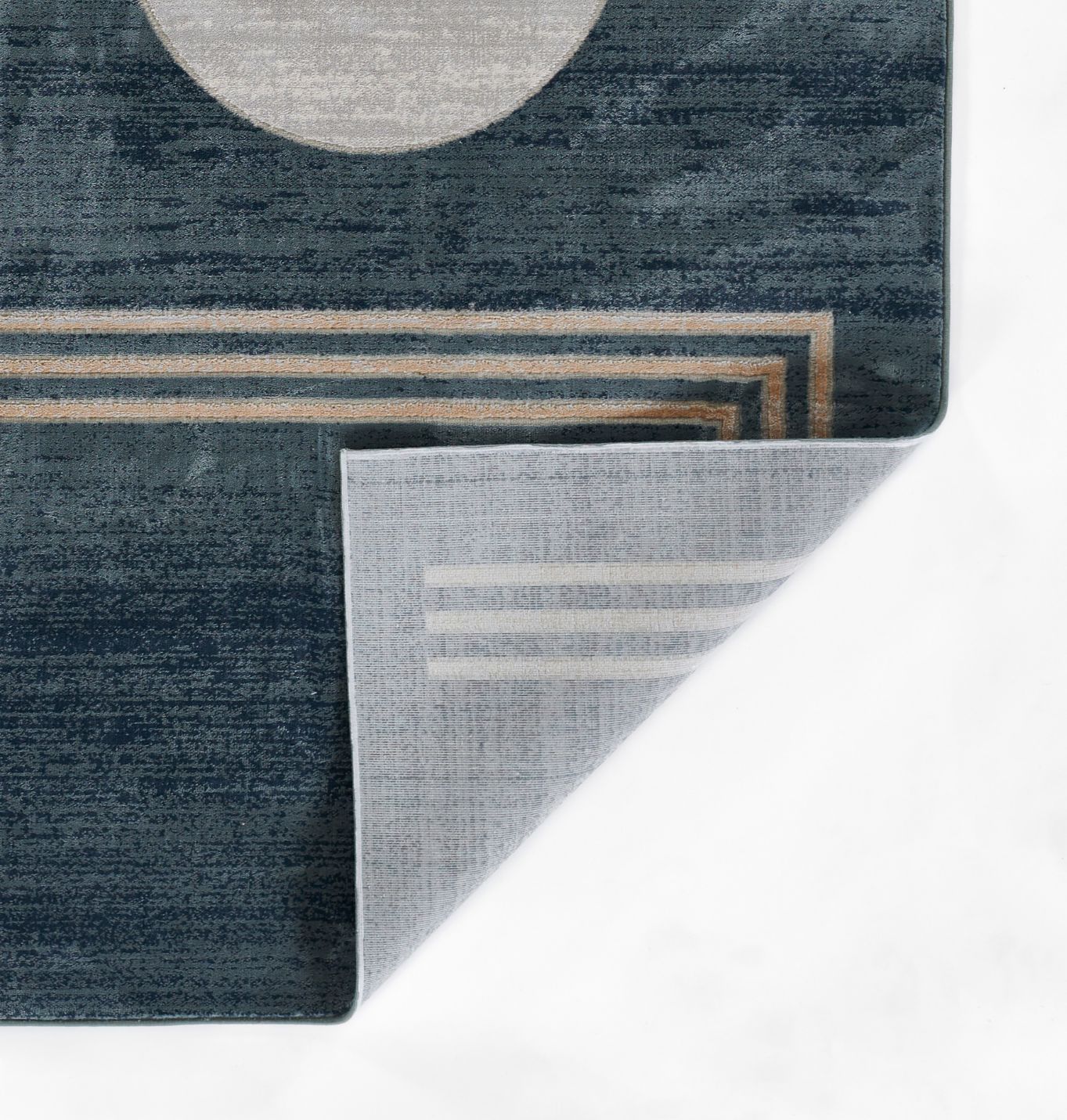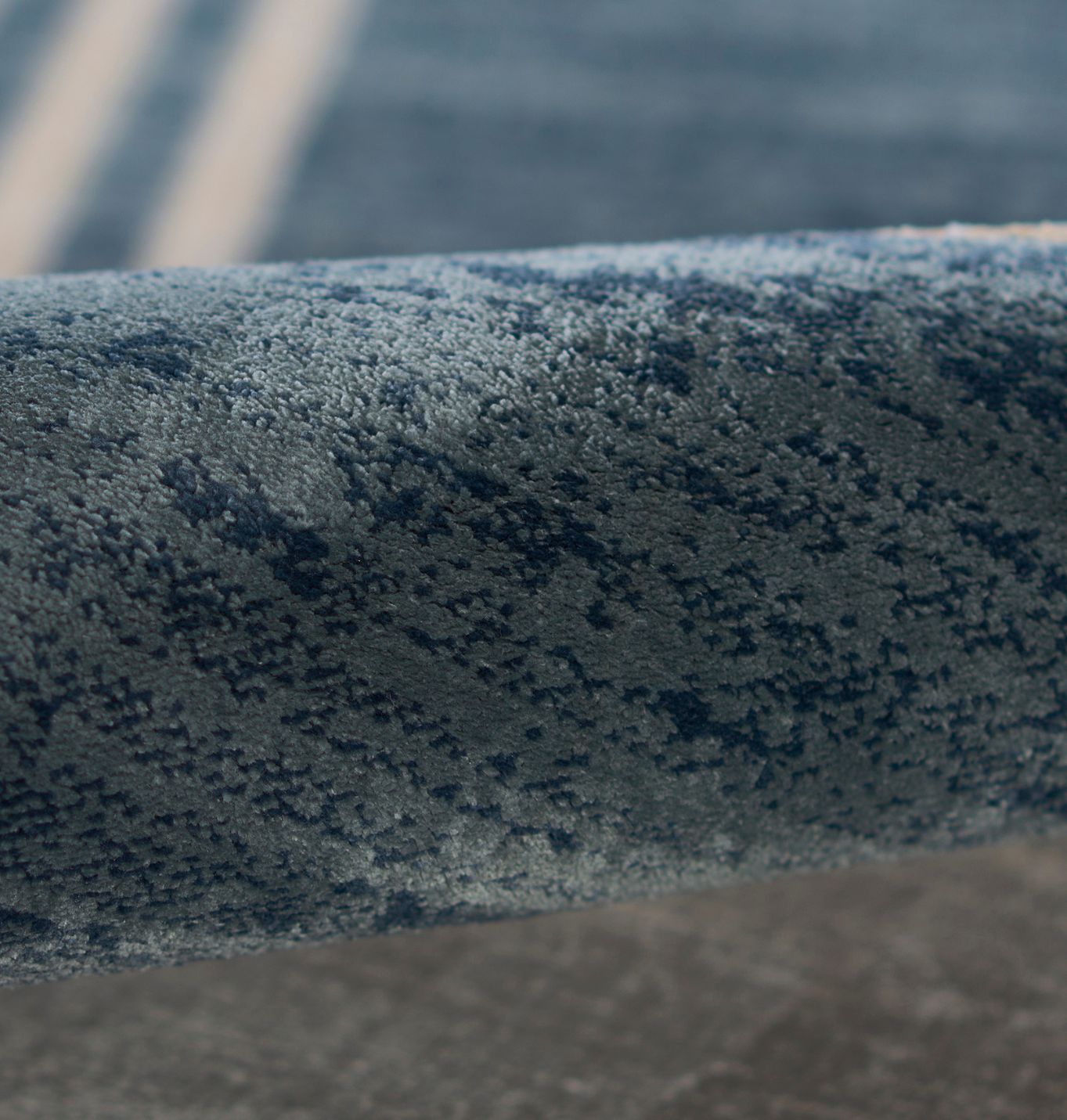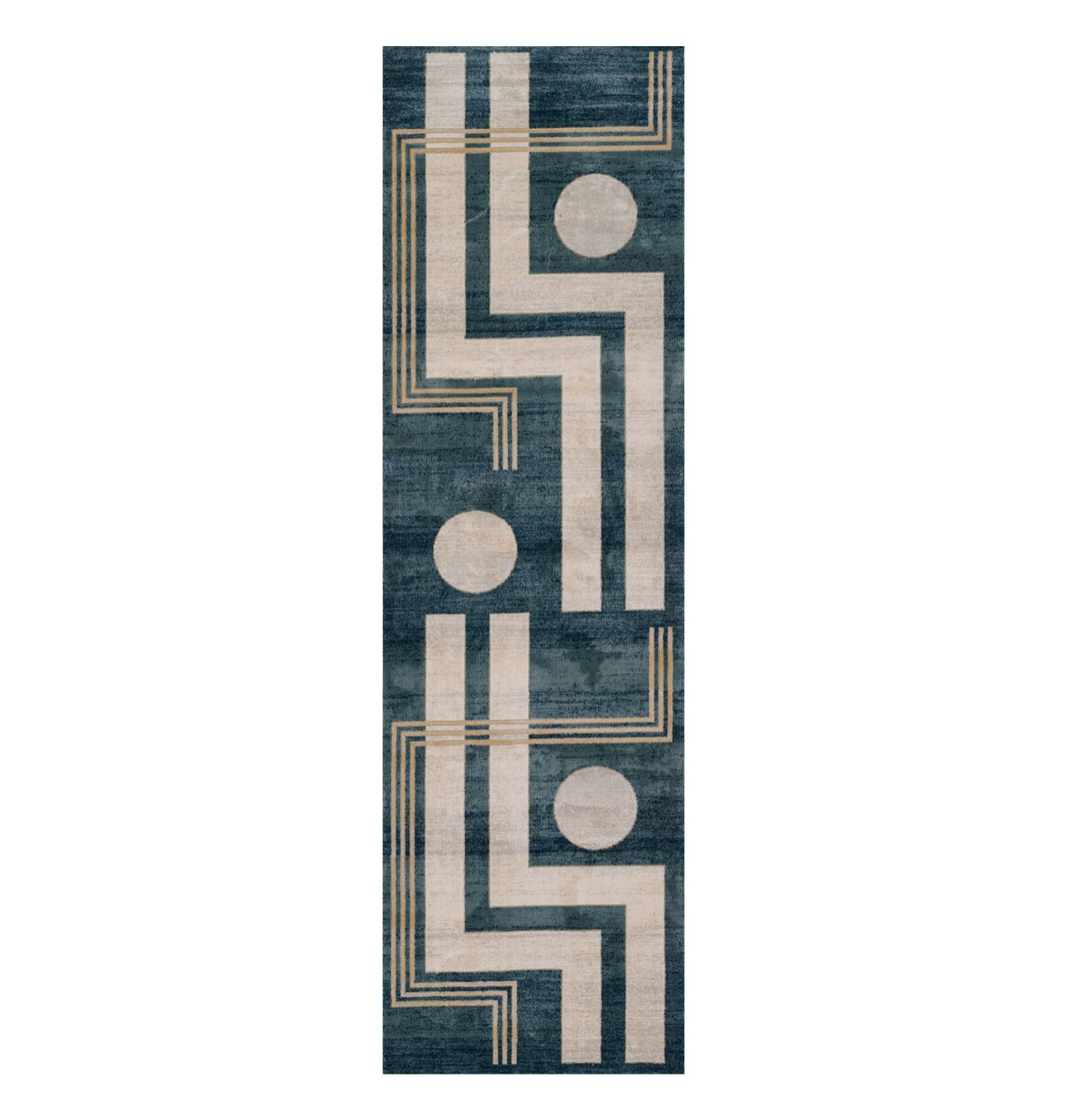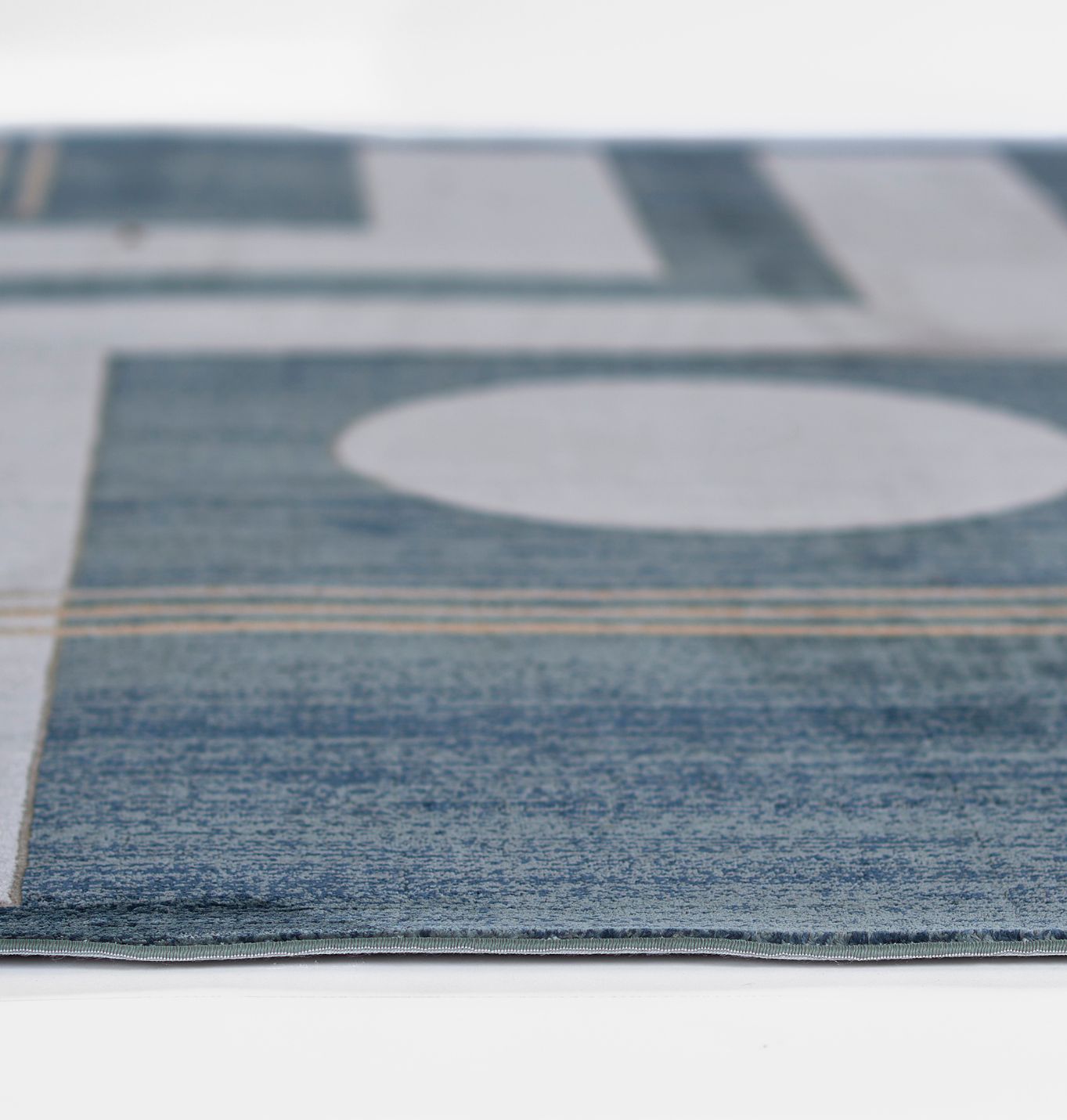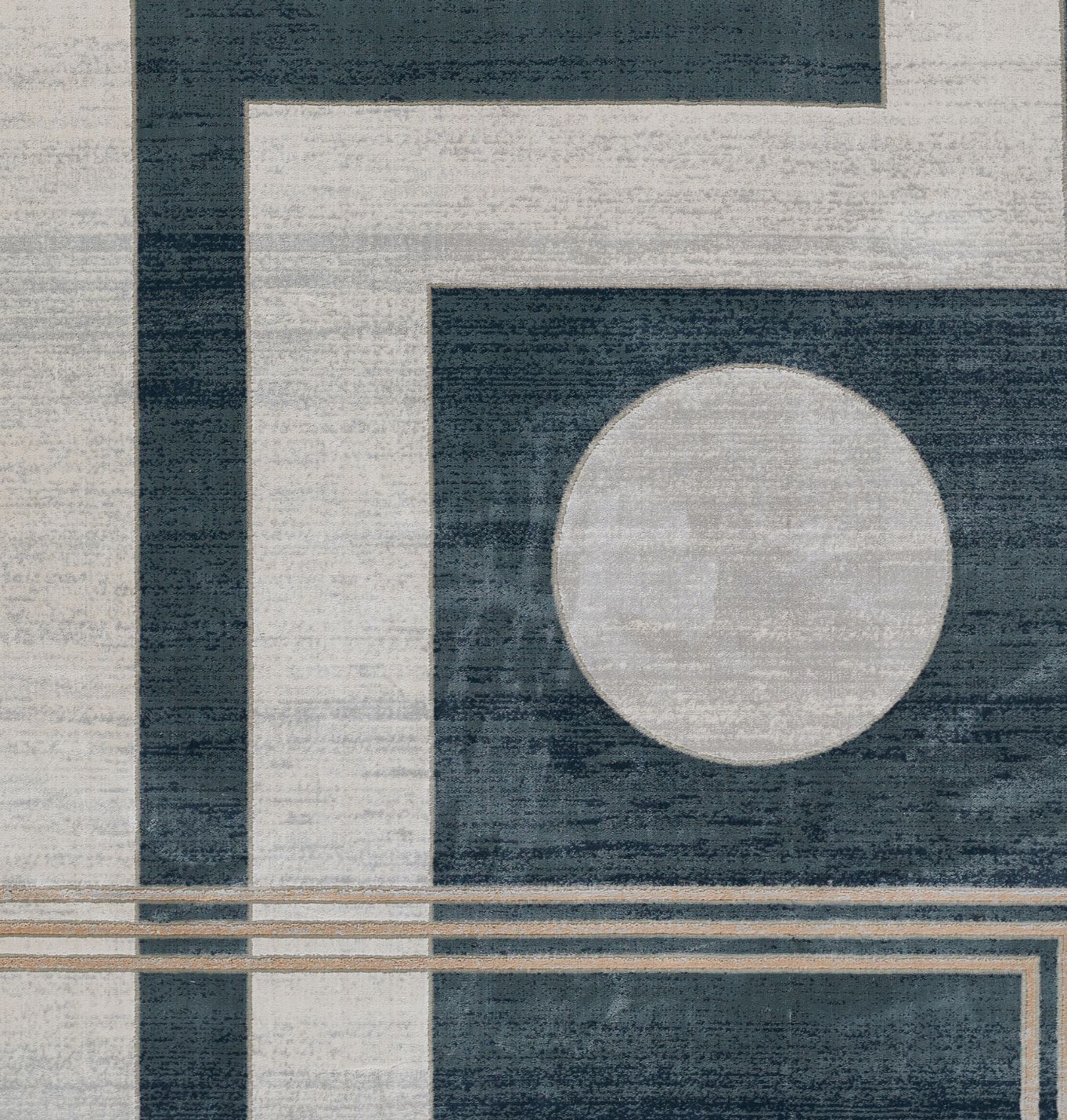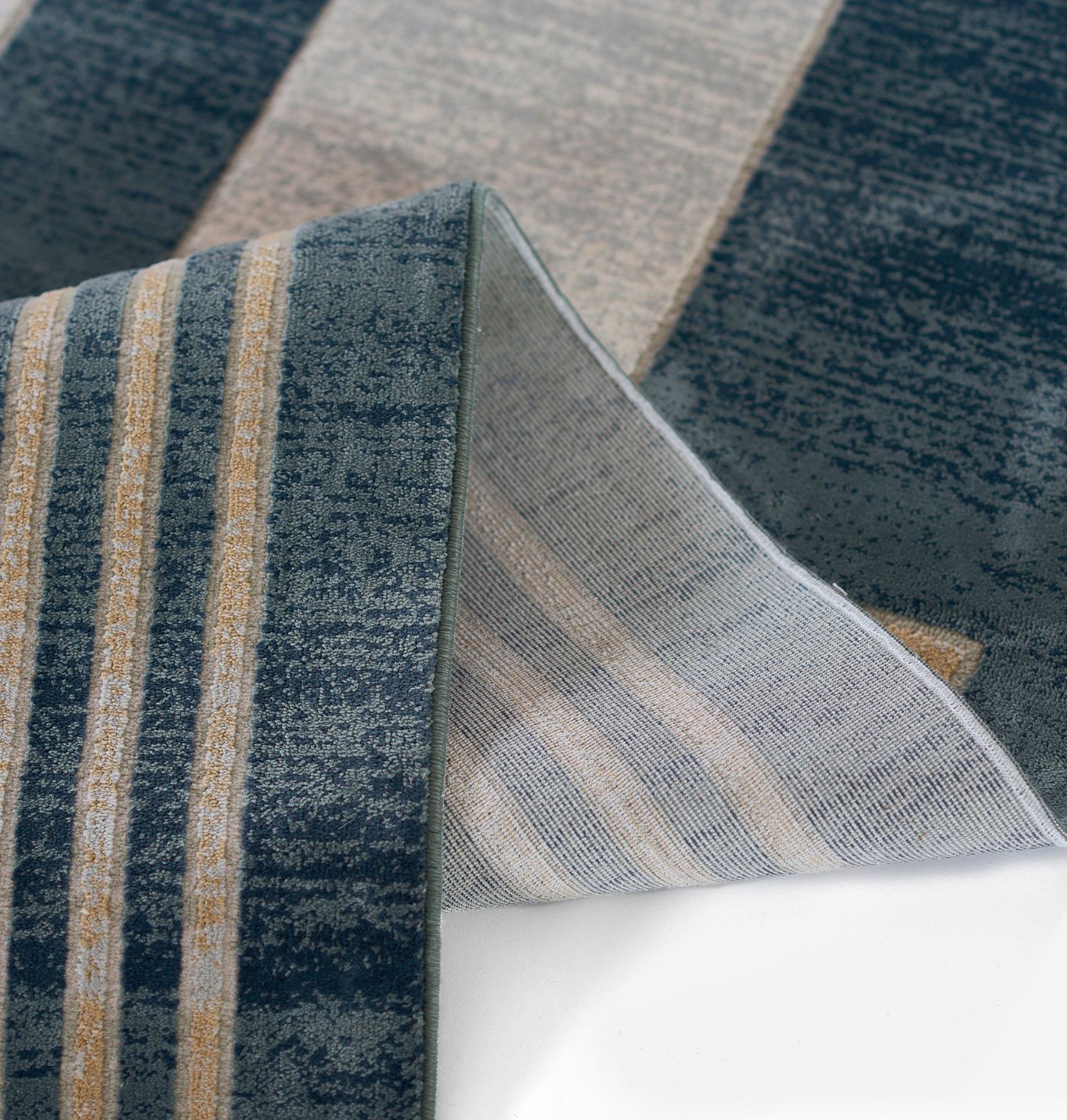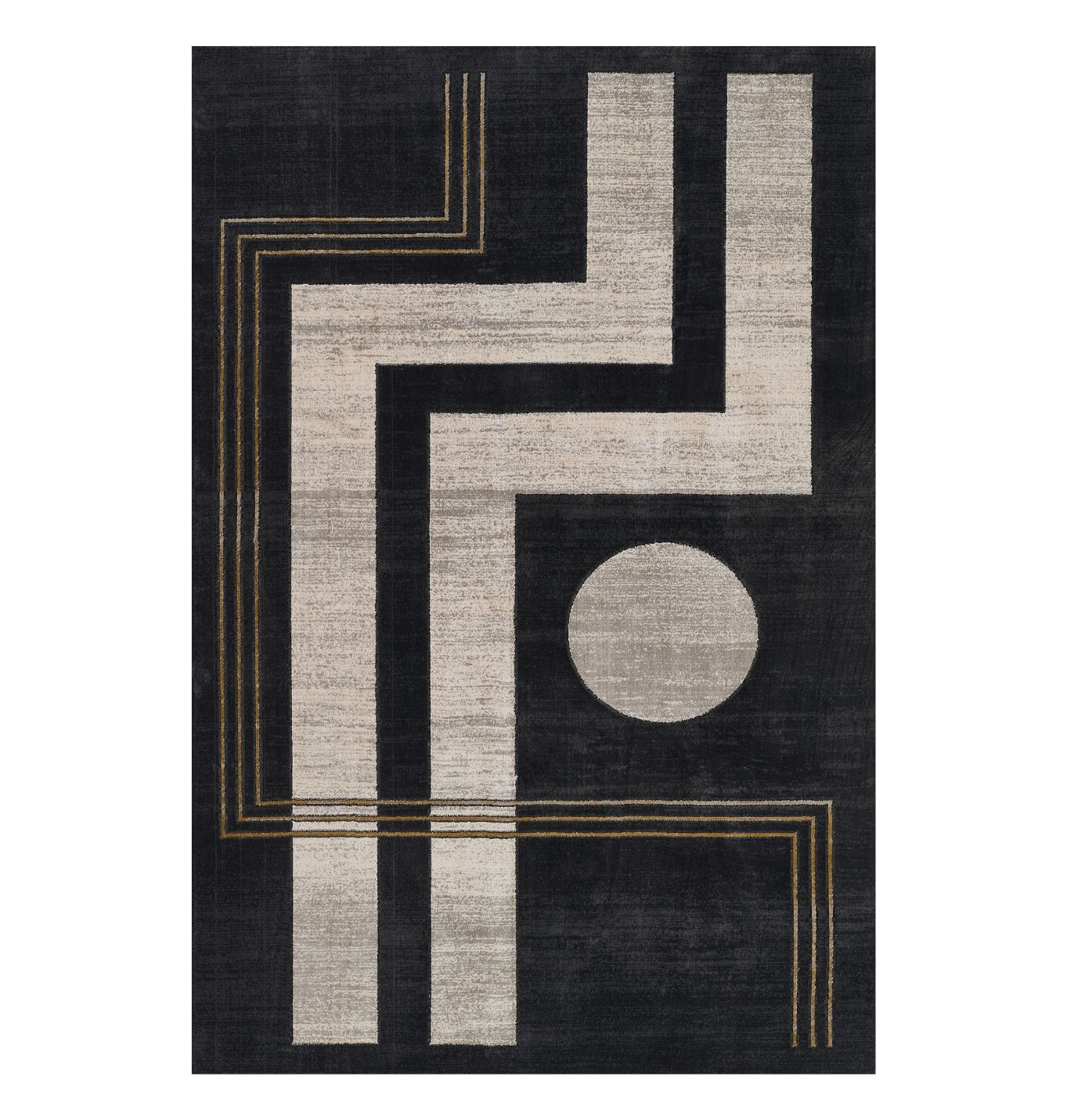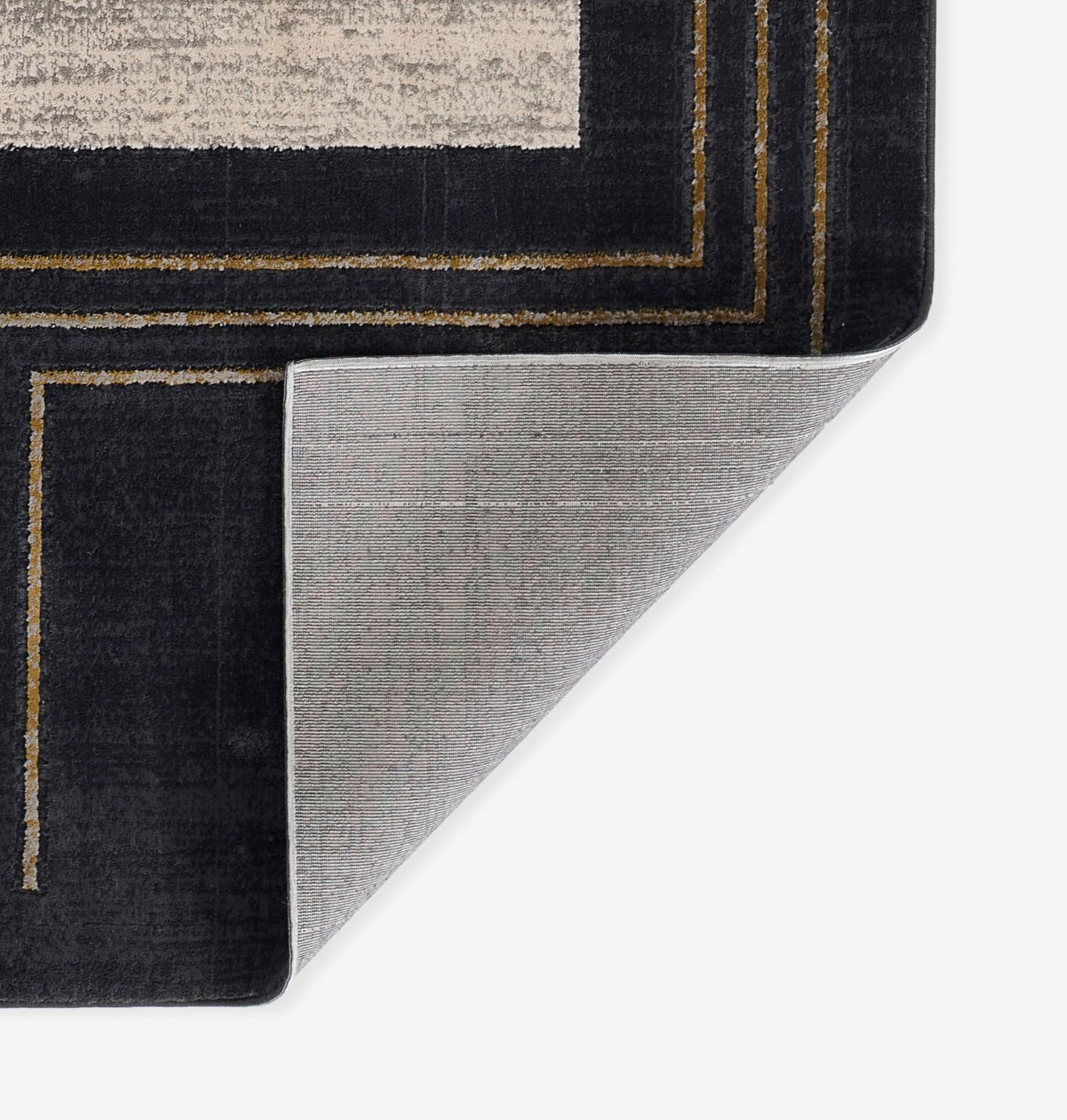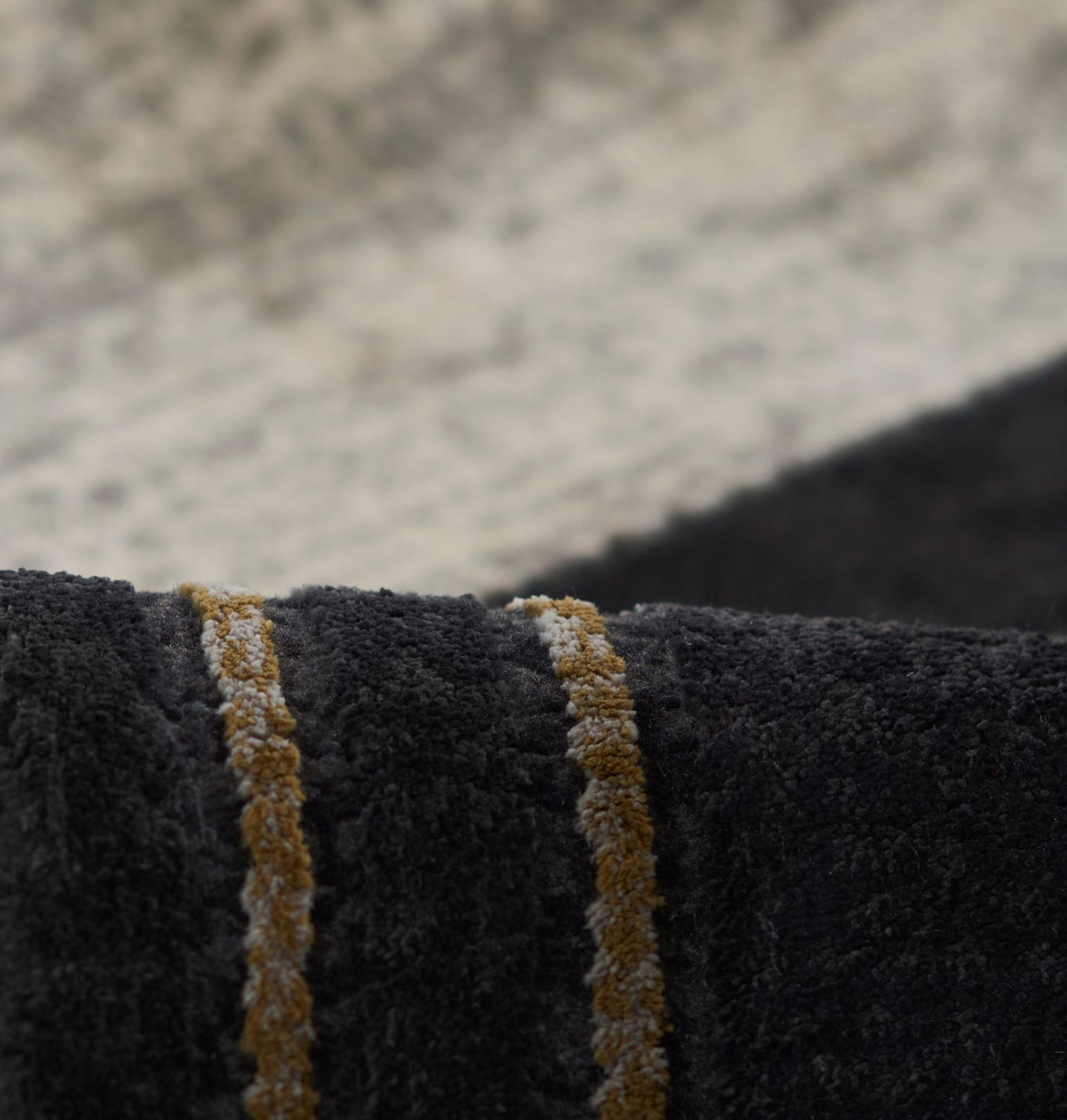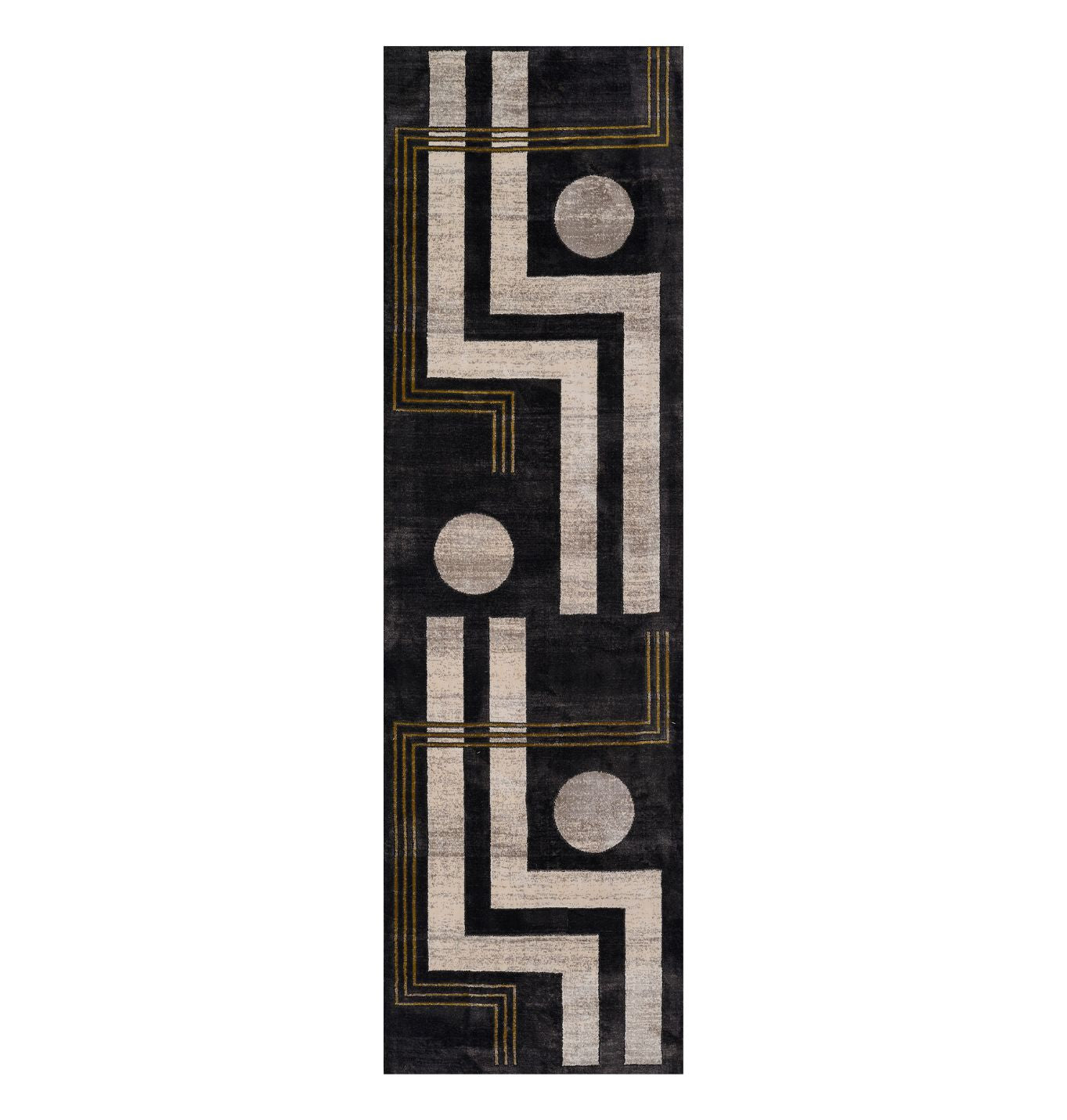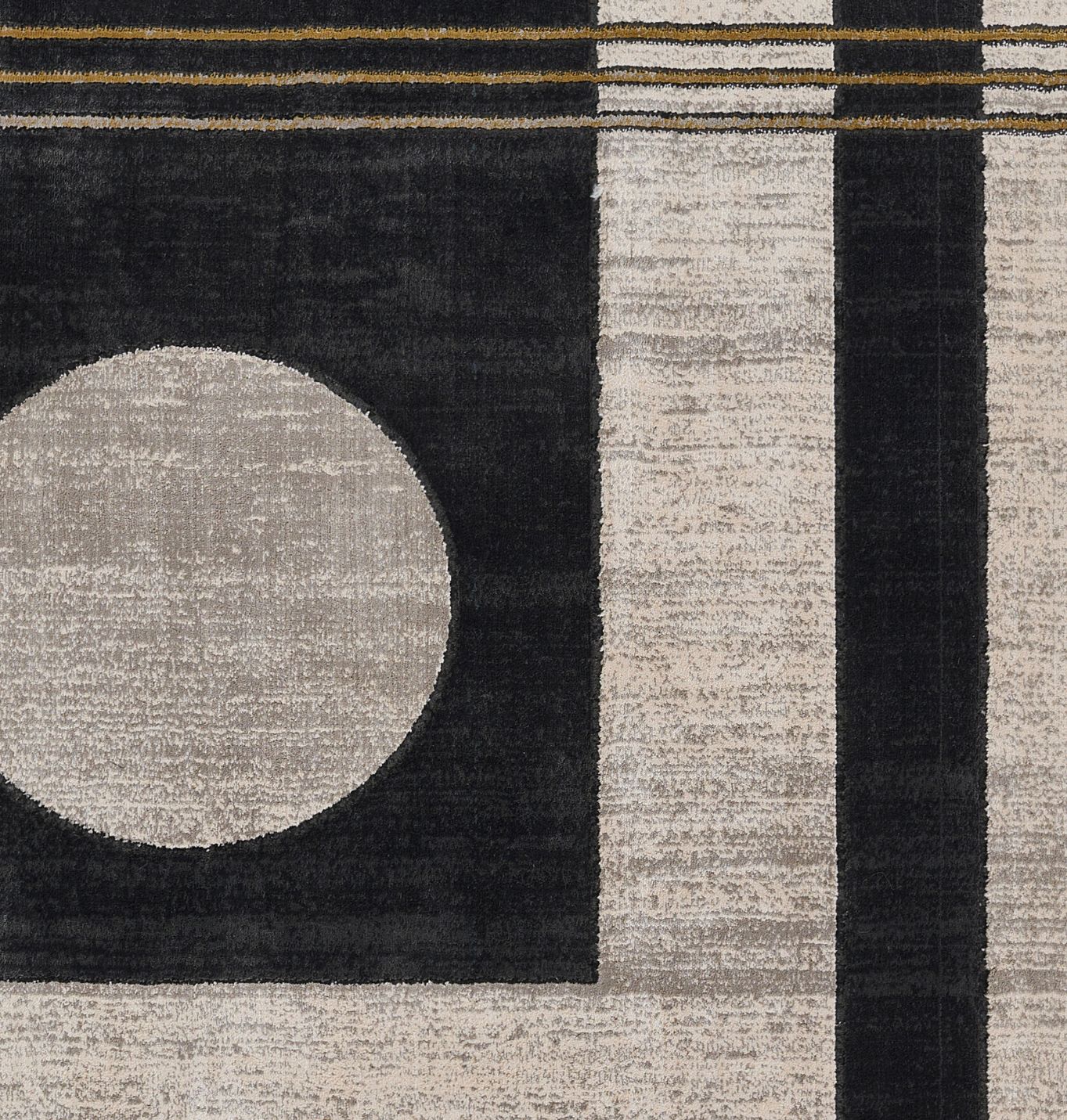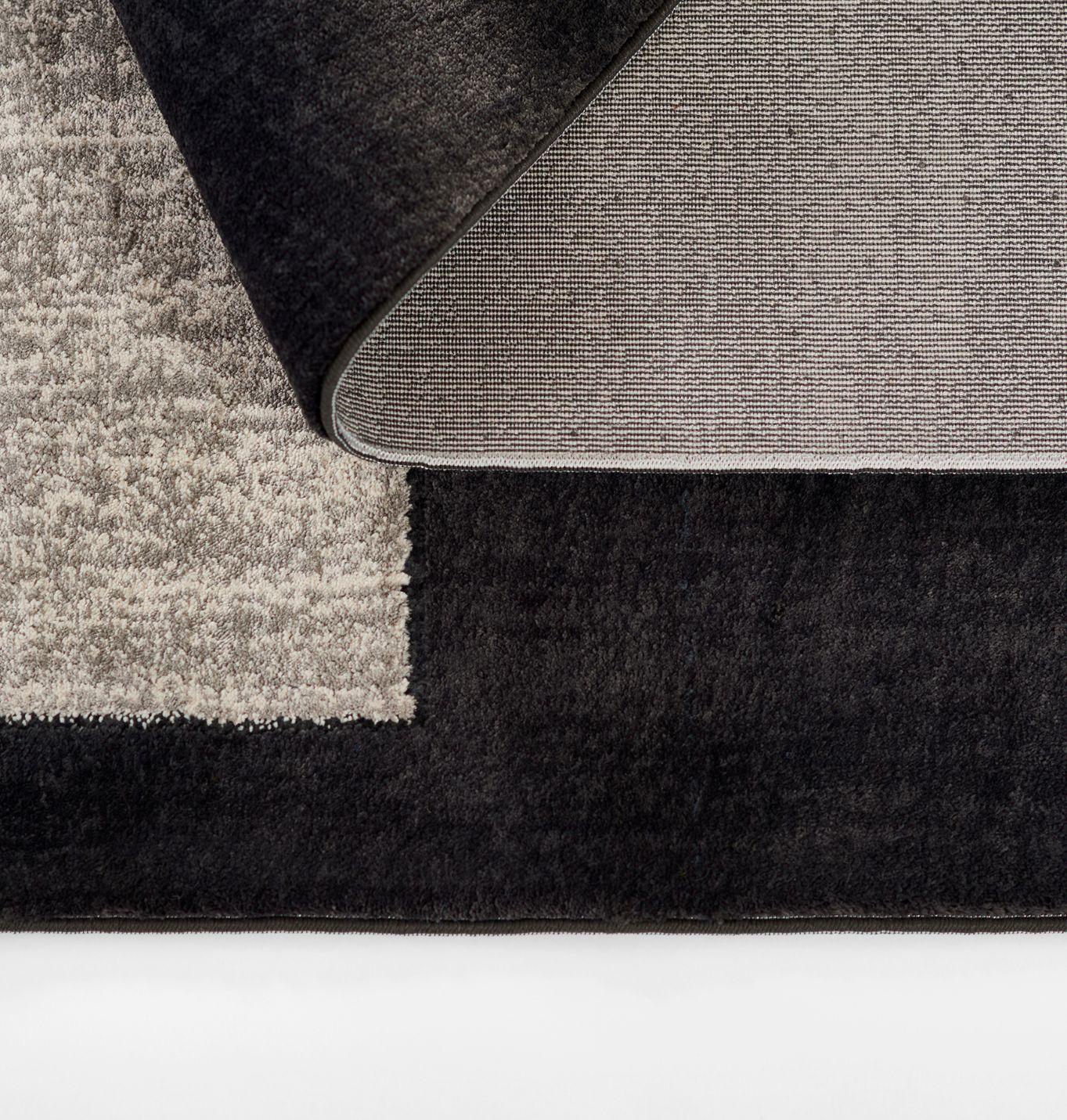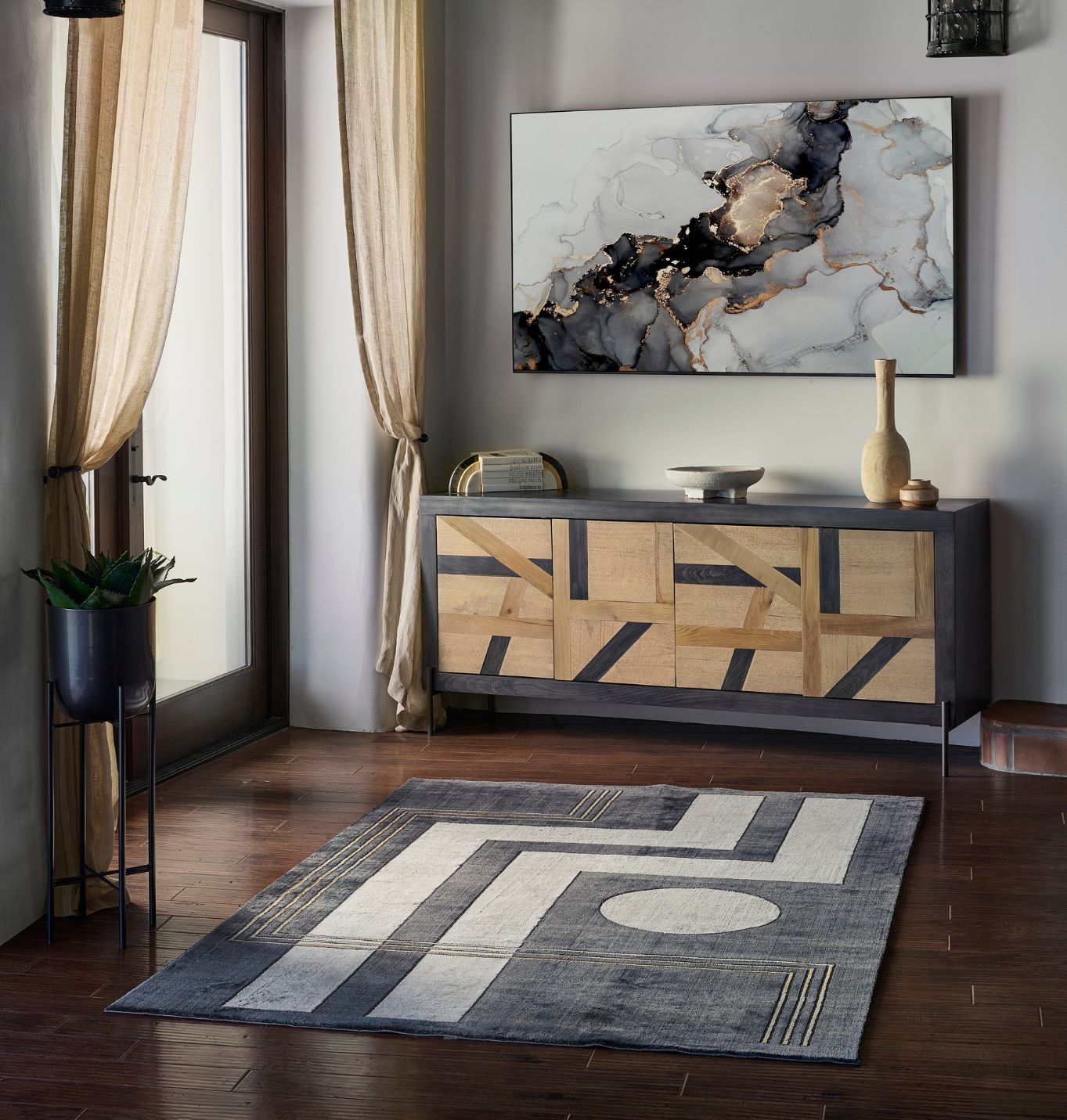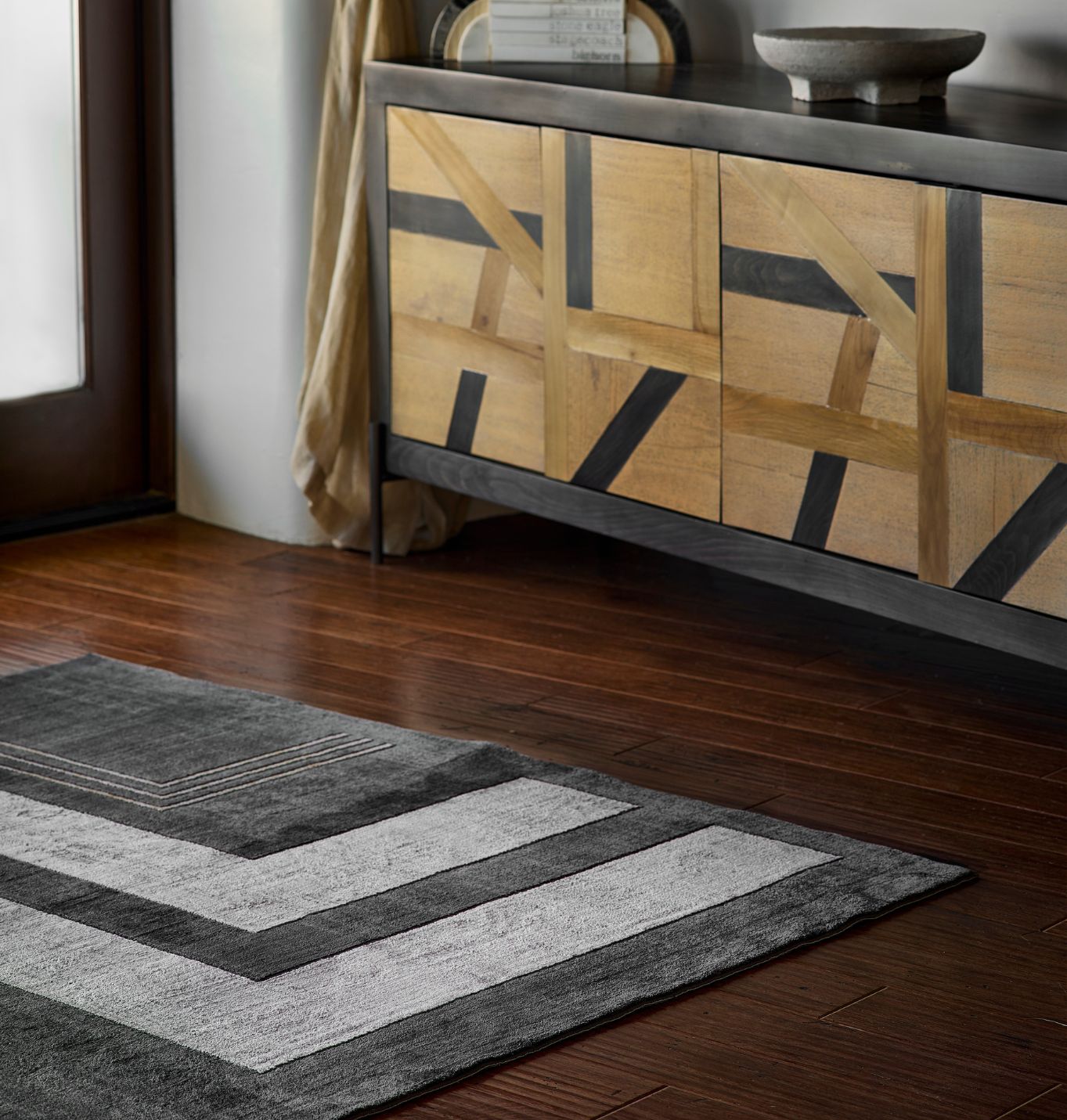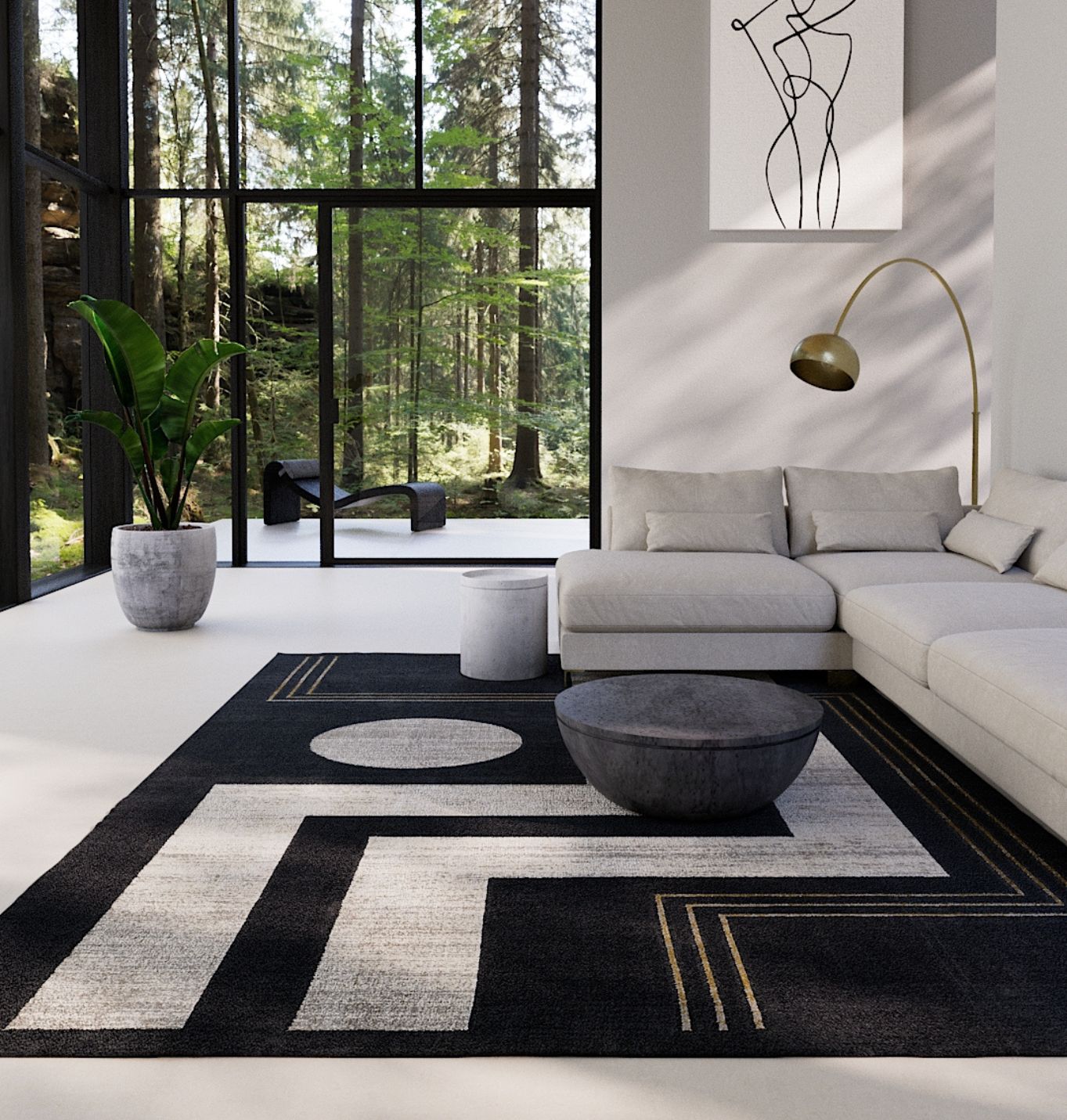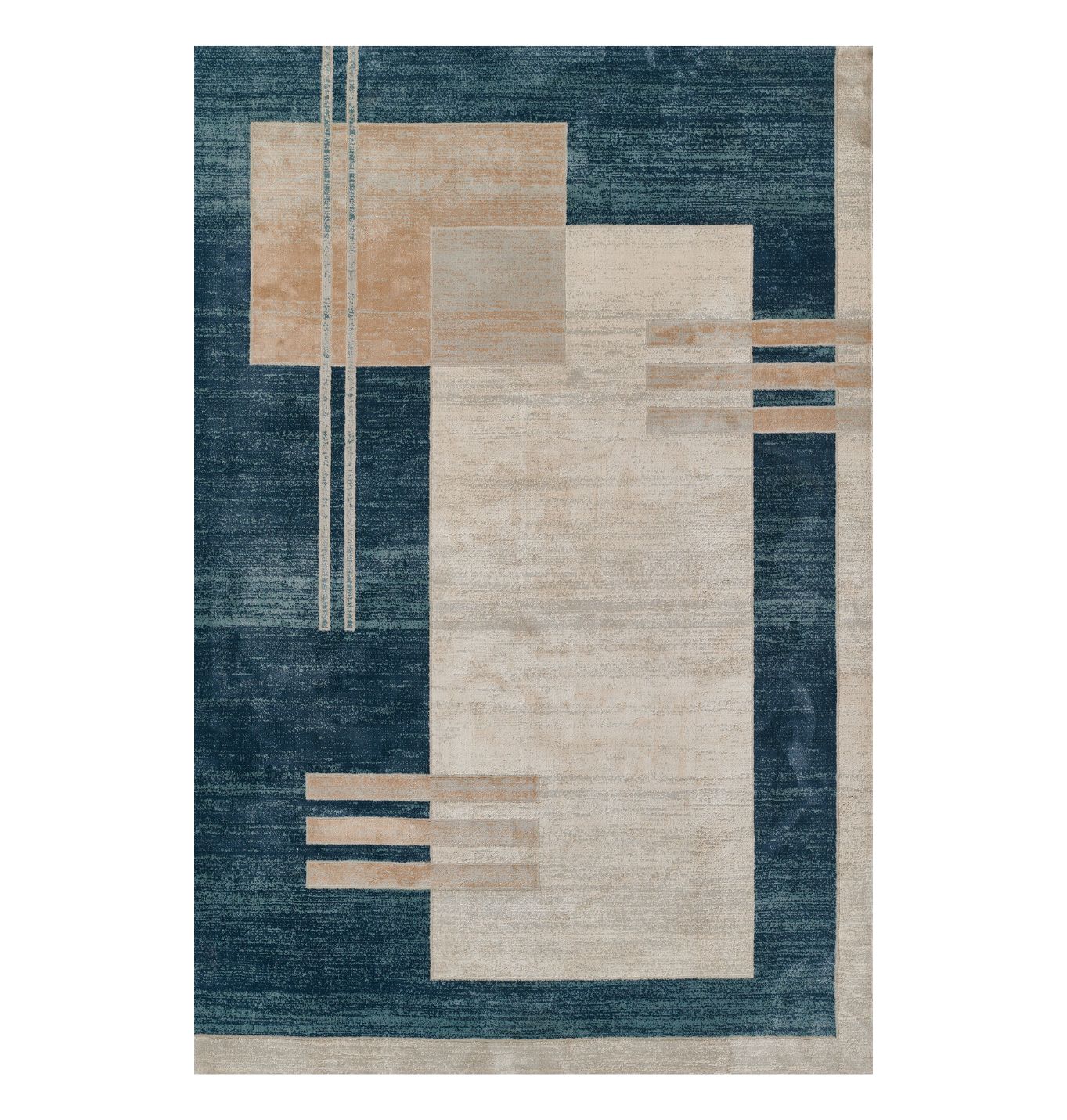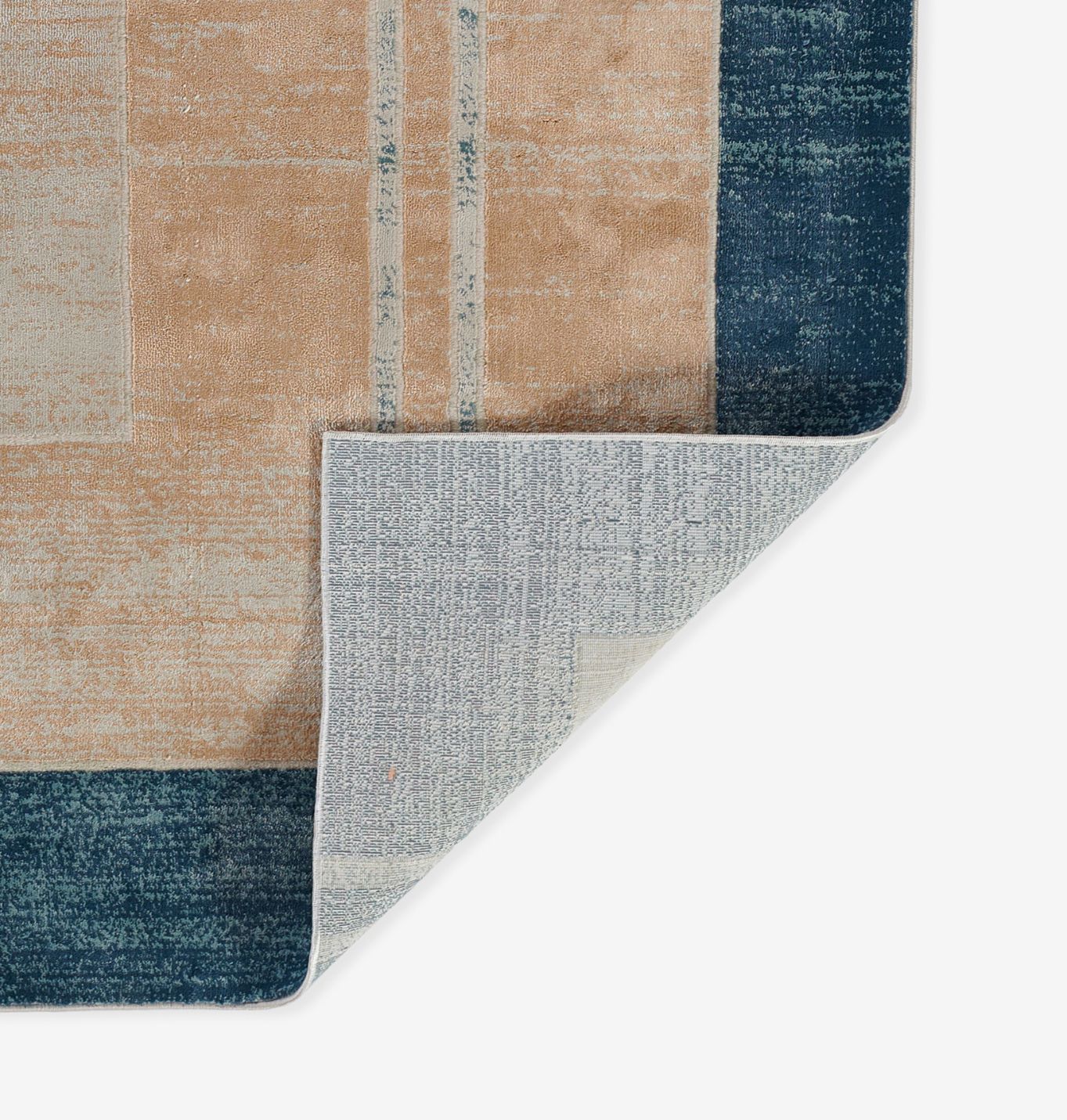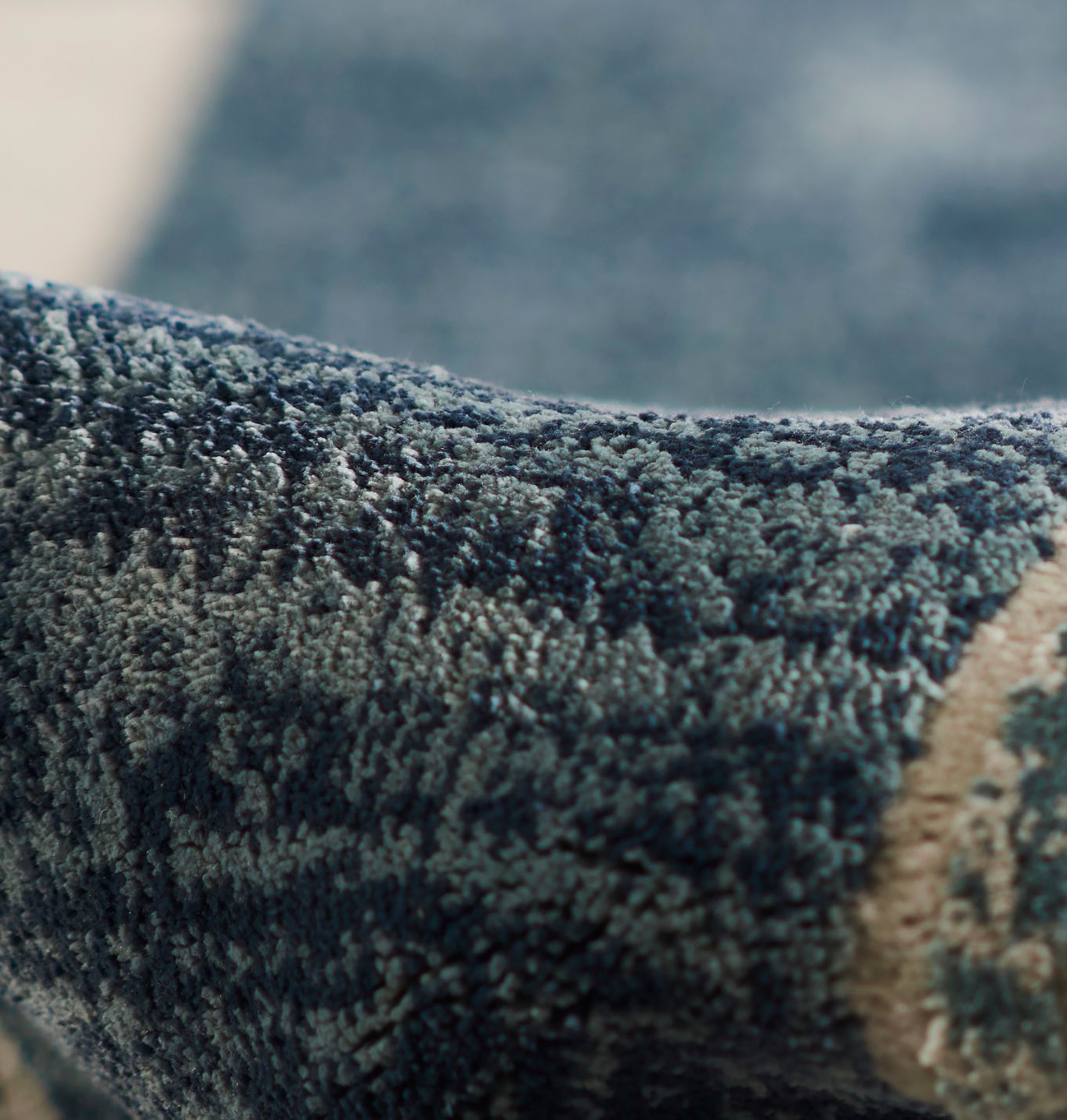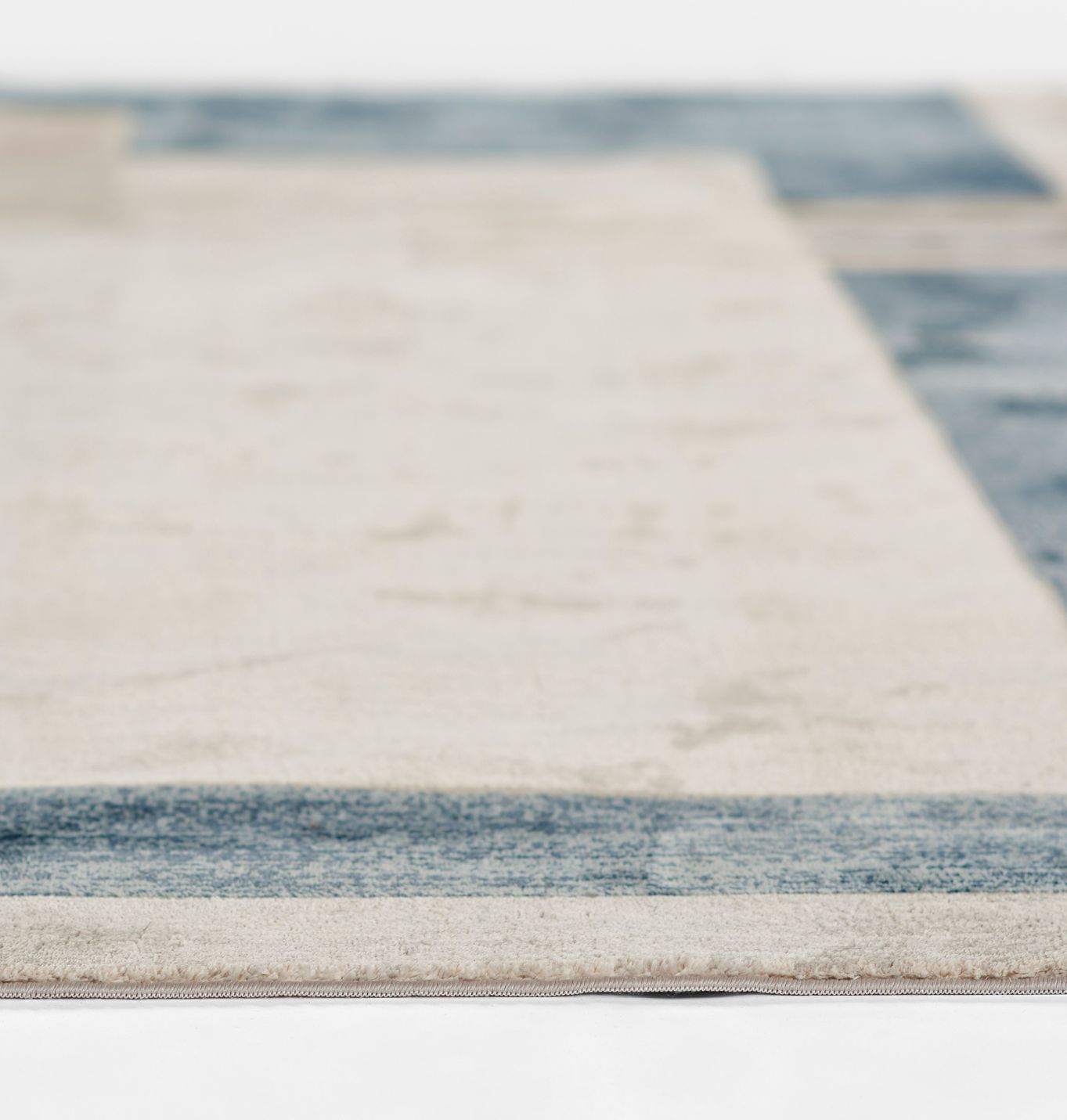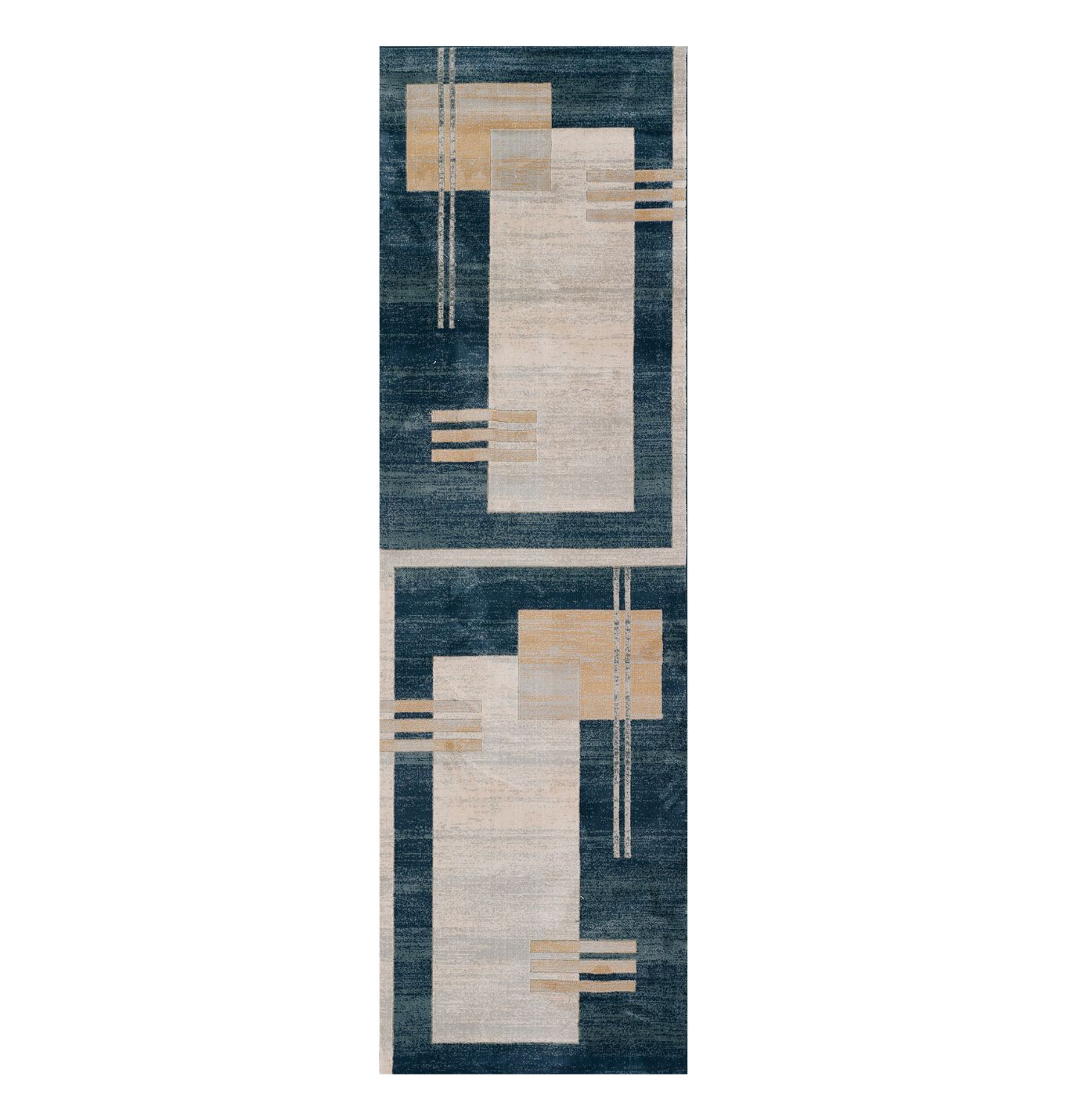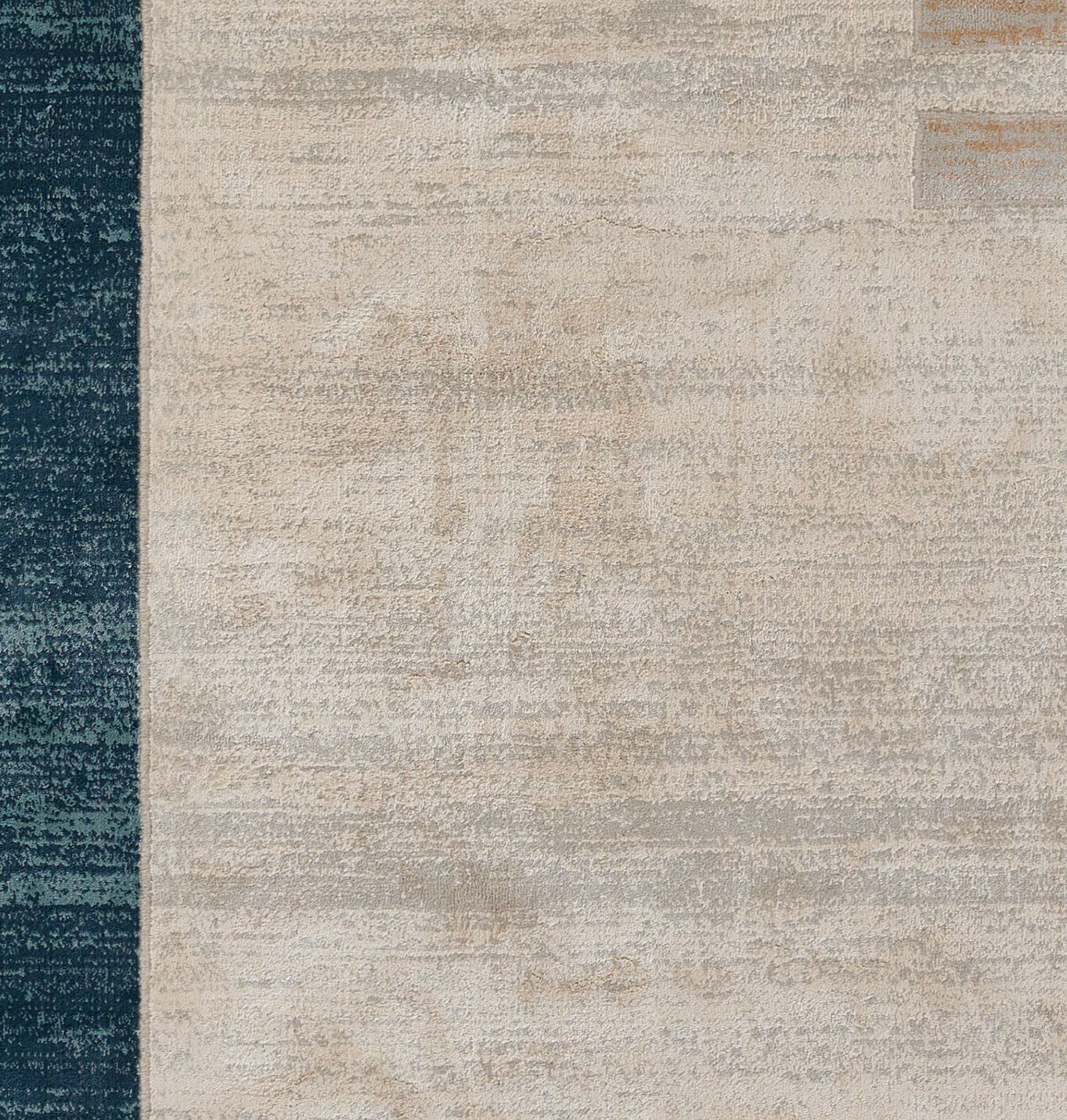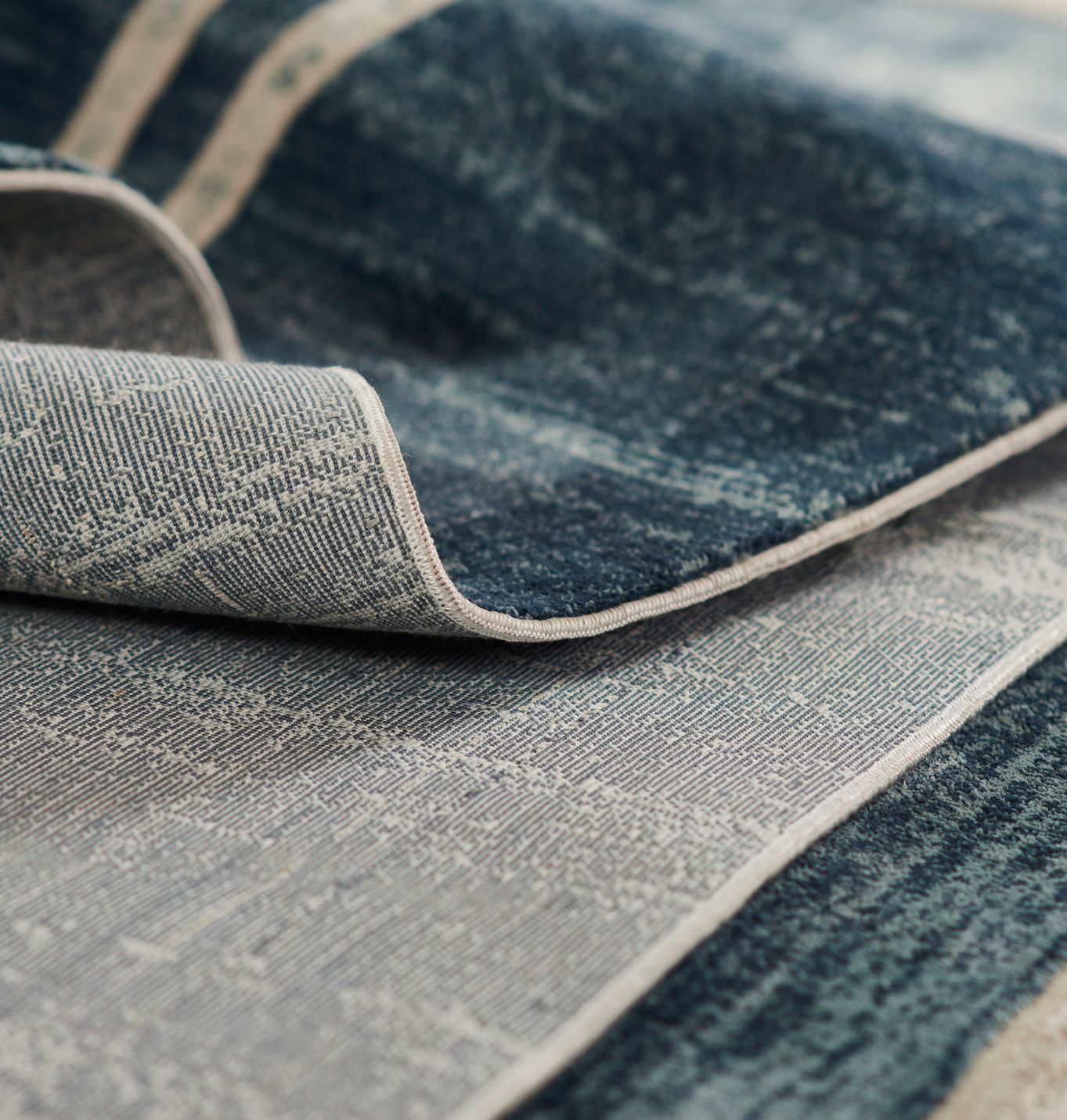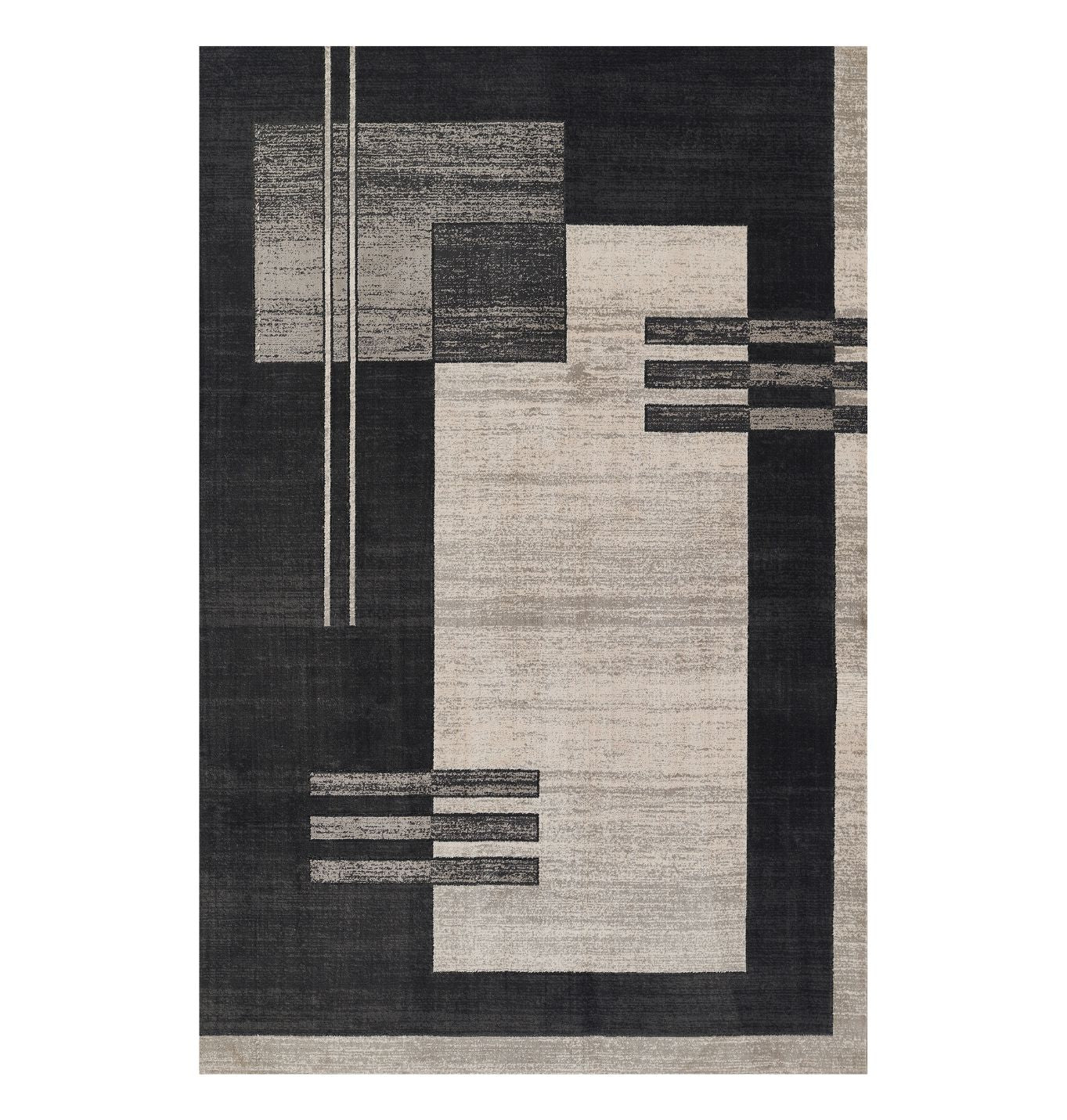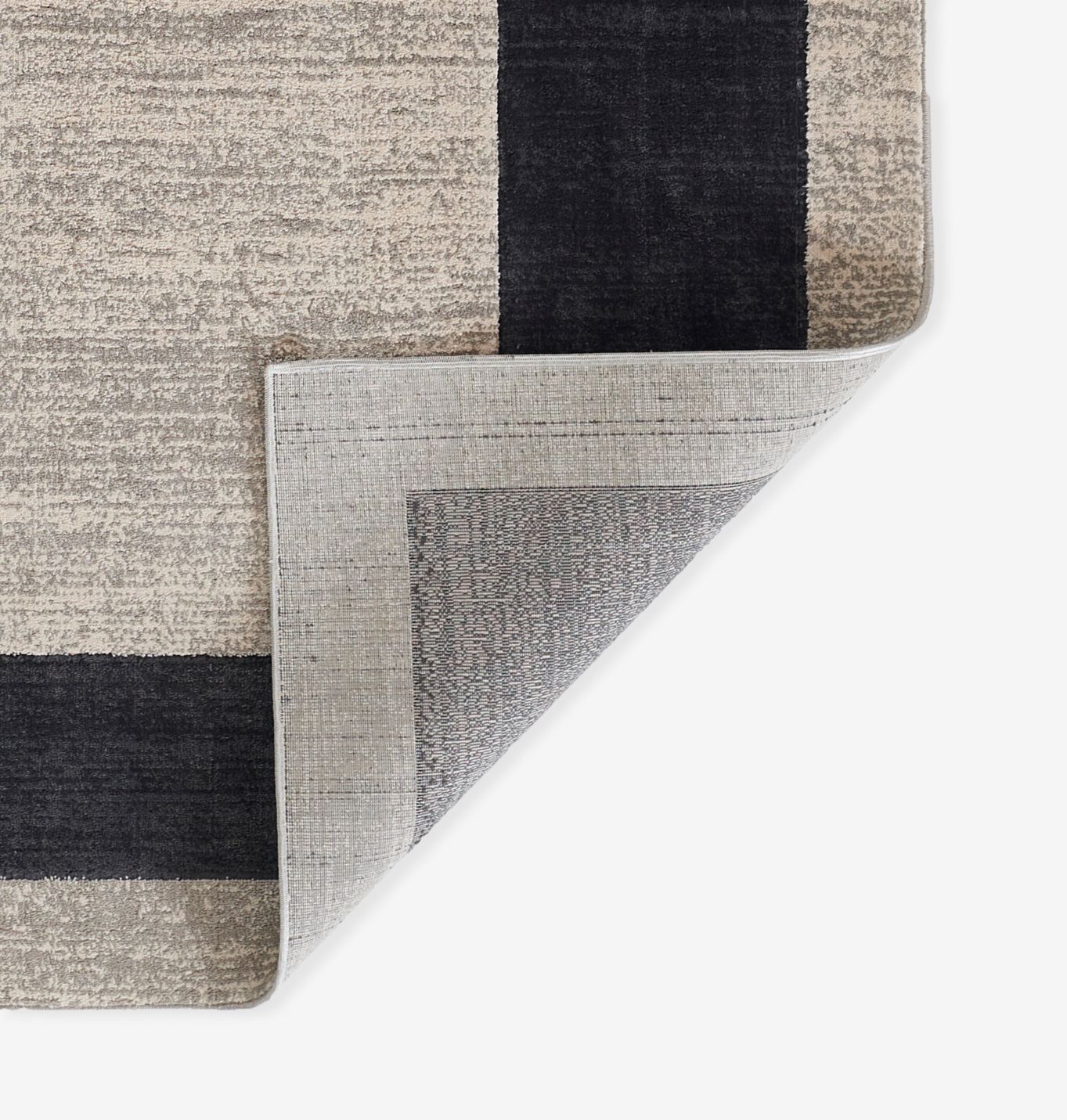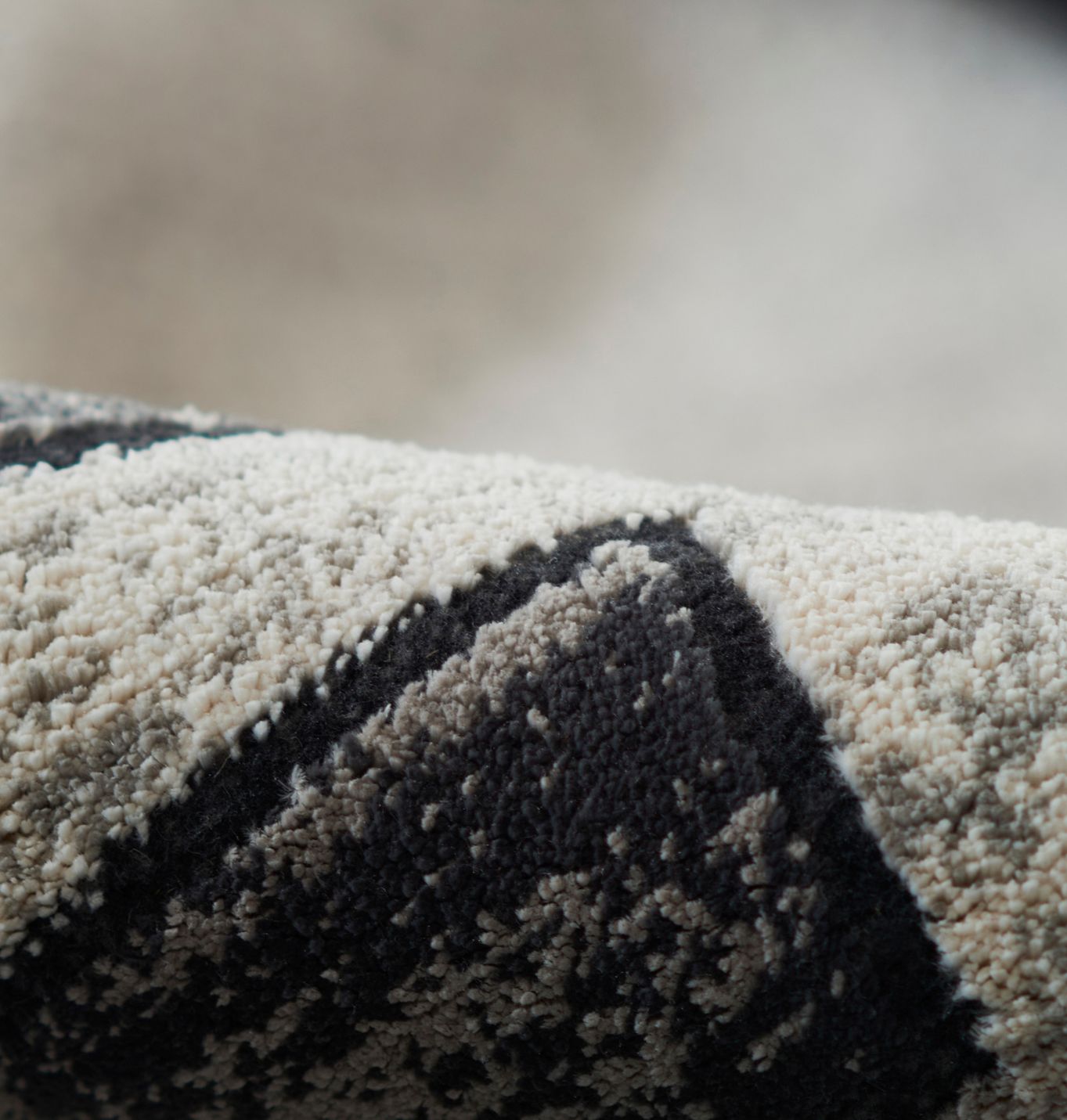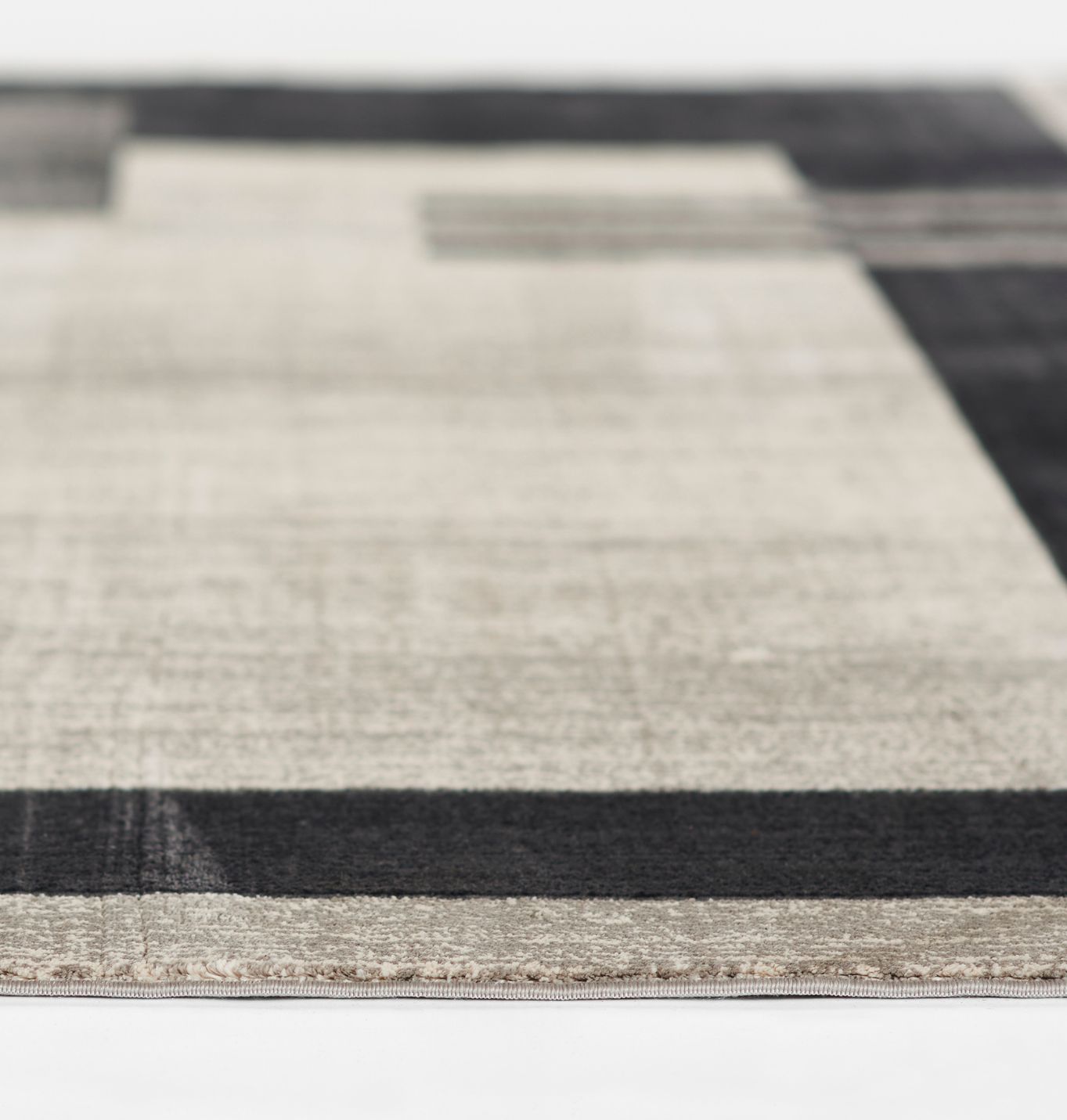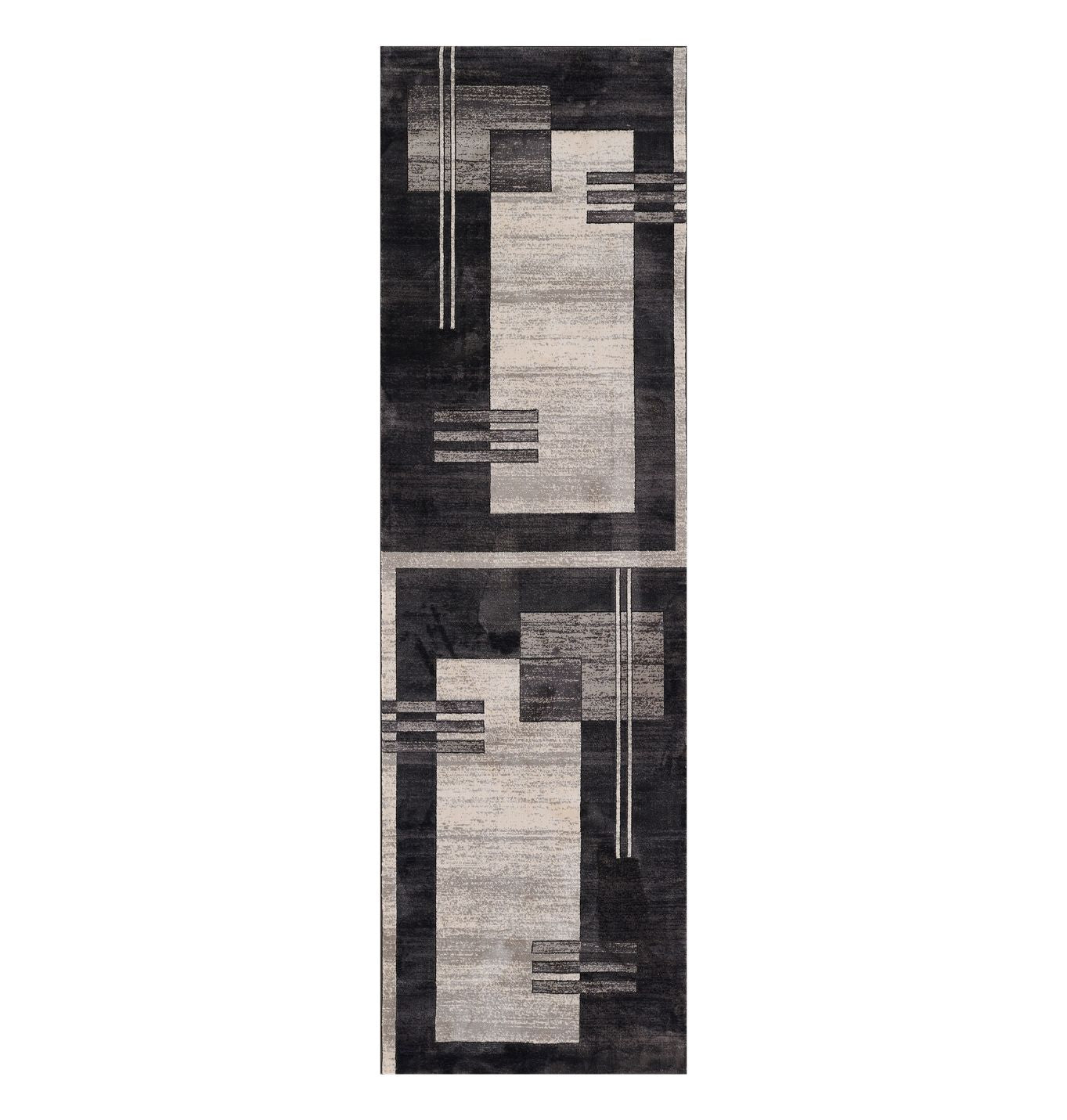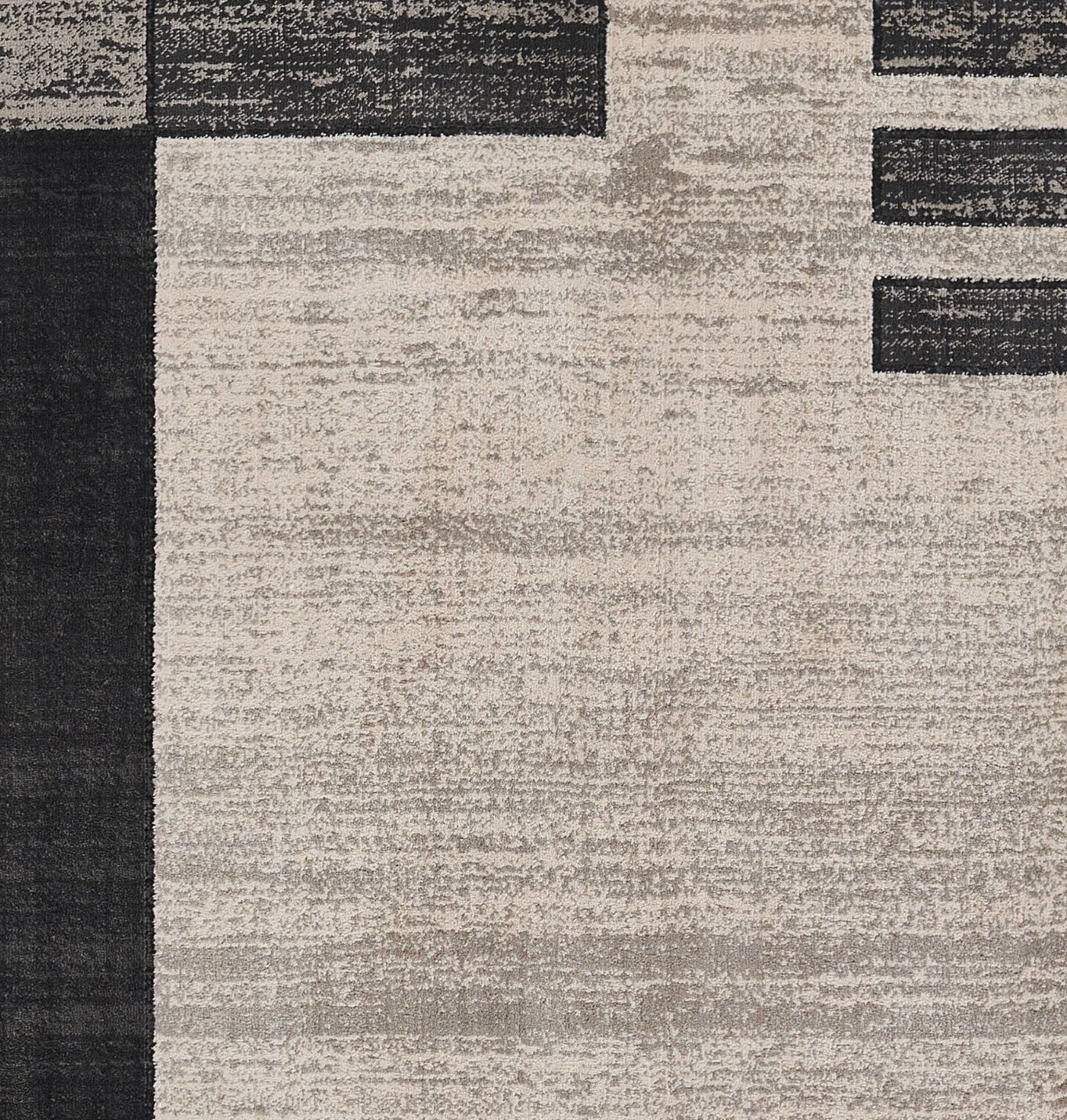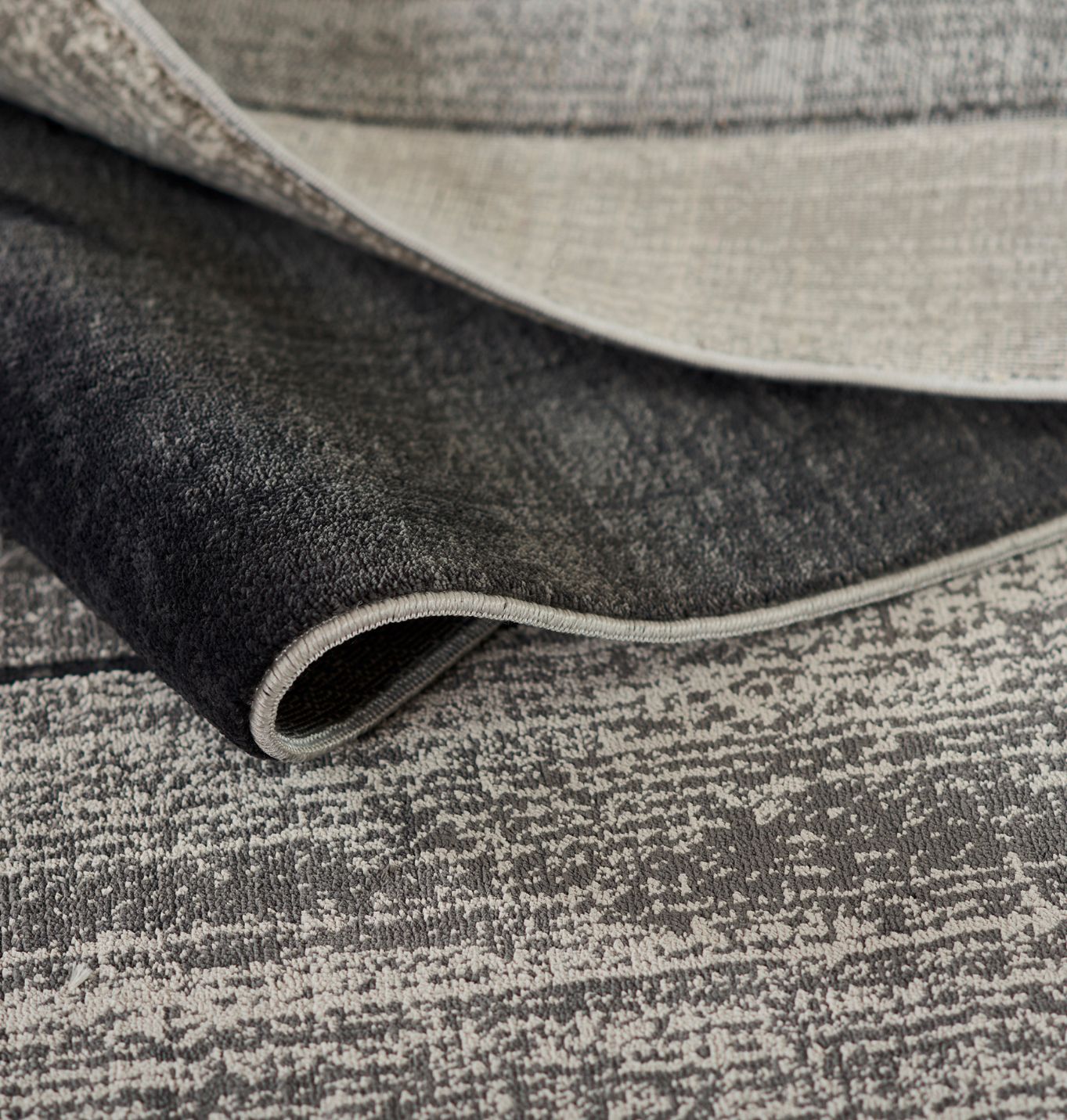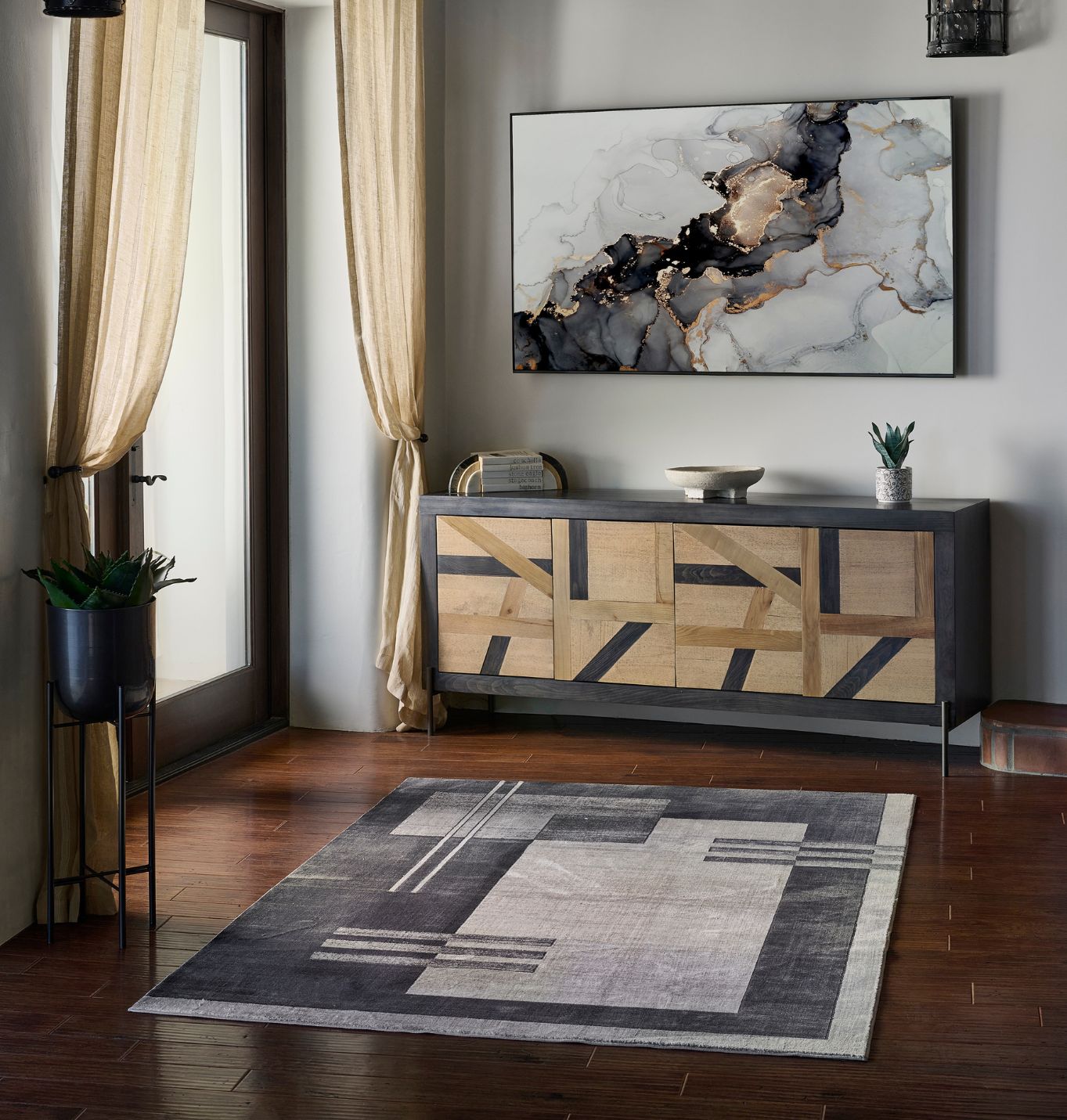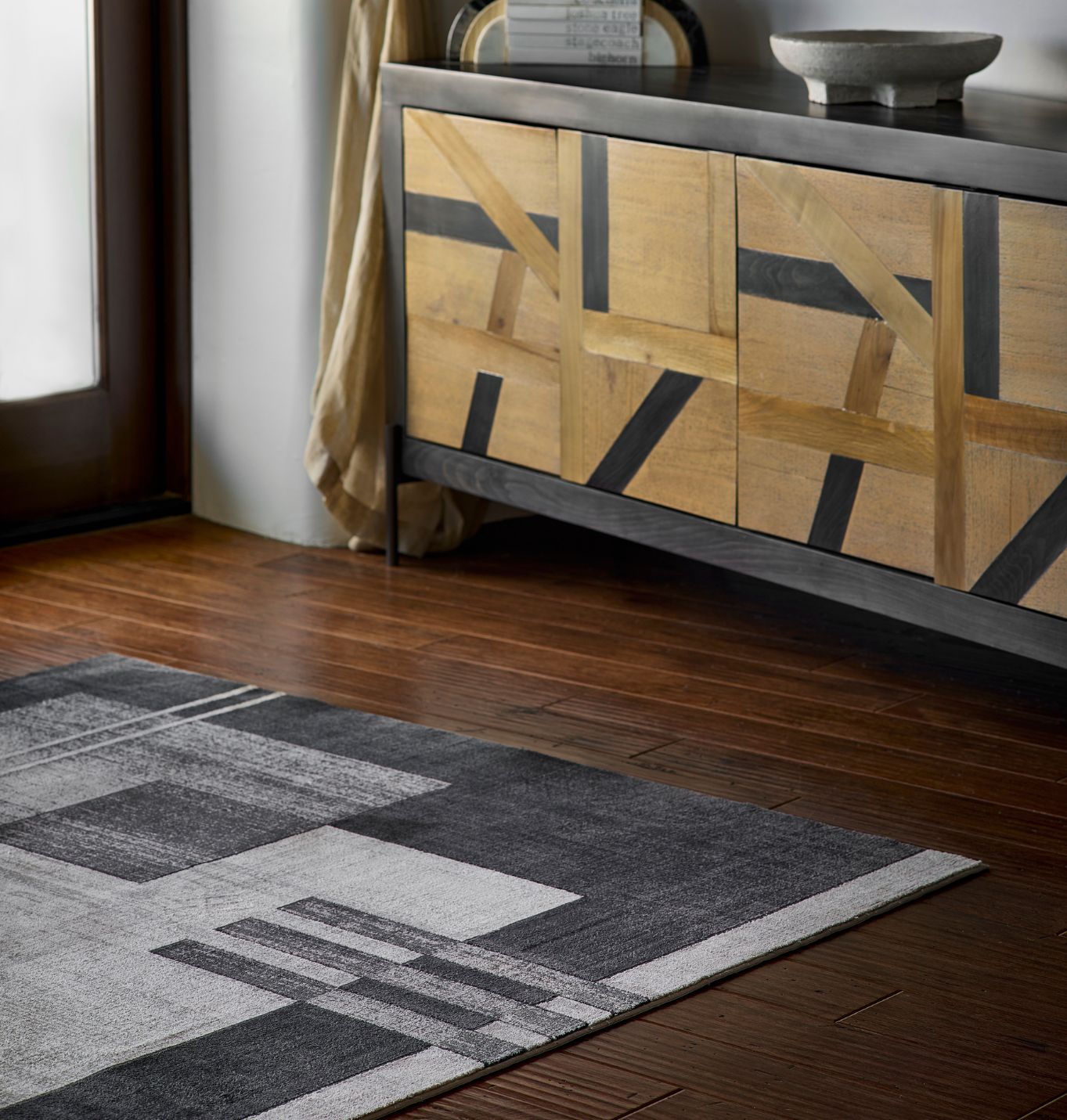 Frequently Bought Together
Questions & Answers
TECHNICAL QUESTIONS and ANSWERS 
What Makes From The Forest Products So Innovative?
The biggest problems with wood flooring is that it can be destroyed too easily and it takes A LOT of wood to make a floor.  From The Forest has addressed these issues with our HDF Core products. By using 100% recycled hardwood to make our 2x more dent resistant HDF cores, and when coupled with our superior Wearmax XT finish the necessary size of the wood veneer is minimal. These innovations ensure that our customers will pay less for a more durable, environmentally friendly floor all at a lesser cost.
What is HDF?
Not to be confused with MDF or Medium Density Fiber which is usually found in laminates, HDF stands for High-Density Fiber which we use as the core material for many of our products. The HDF we use is recycled from excess hardwood veneers used on our flooring, we then mix it with a water-resistant resin and press it. This engineered wood product can be almost 2x harder than other wood flooring products and also can be up to 5x more resistant to moisture when compared to a laminate or other wood products in the industry.
See All Questions & Answers
Is all HDF the same?

No, HDF can vary in quality and performance depending on what it's made out of and how it's engineered. From The Forest, LLC has always used the highest quality HDF which comes from hardwood trees such as Hickory and Oak, instead of softwood trees such as Pine and Poplar which makes a big difference as to how the product will perform over time.
What is Wearmax XT?

 Wearmax XT is our ceramic based aluminum oxide finish that we use on almost all of our products. Our chemists have developed a way to make our aluminum oxide particles smaller so that we can add more per square inch of the boards which makes it more resistant to scratching. This is perfect for homeowners with an active family life.
What is the difference between laminate, engineered and solid wood flooring?

Laminate: pressed particle or medium density fiber (MDF) board with a photograph of wood applied to the surface. Laminate flooring contains NO actual wood. It can be installed almost anywhere, using a click together or glue installation.
Solid: Generally a 3/4" thick solid block of wood. It can be installed on or above grade by a staple or nail down application.
Engineered: Engineered floors are better suited for areas where environmental temperature and relative humidity cannot be held to a consistent level. It can be installed above, on, or below grade using glue, nail, and staple or floating applications
Why do some of your products have a thinner veneer of wood on the top?

Contrary to popular opinion, by using a thinner veneer of wood we can minimize the size of indentations that will inevitably happen during the life of the floor. From The Forest believes that having a floor that is more durable and that lasts longer is better than having a floor that will require numerous sanding's because it can damage easily. This is also why our products that have the thinnest layer of wood and thicker engineered HDF cores carry the best warranties because of their superior performance.
What is the average length of the boards in each carton and how much difference is there?

Depending on the product, up to 65% of the carton will be full-length boards, the remainder will be random lengths starting at 12"-15" long. Also, most cartons will have up to two "row starter" and/or "end boards" for the installer's convenience.
Do your products have low chemical emissions?

Our products have tested to be Phase 2 Carb Compliant for lowest possible air emissions and there are no added formaldehyde to our products. All of our raw materials are sourced from managed forests in North America.
What is the fire and smoke rating in a commercial setting?

The fire and smoke ratings received below were provided to us from a customer who arranged for the testing for a commercial application.

Fire rating ASTM E648 :classified as Class I which means that the average critical radiant flux (W/cm2). From the Forest samples came in at 0.58 which is Class I.

For smoke (ASTM E662) FTF samples need to be less than 450 for Dm Corrected. The FTF  samples average 318 & 343.
Is the warranty on my floor transferable?

No. The warranty applies only to the original purchaser of the floor. As the purchaser, you must register the floor and keep a record of your purchase.
INSTALLATION QUESTIONS and ANSWERS
What is the difference between Hydronic Radiant Heat and Electric Radiant Heat? Is From The Forest Flooring approved to be installed over Radiant Heat?

 Our manufacturer's product warranty covers "wear thru of the finish and the construction of the product"  only.  We do not cover anything with the installation but we do recommend installation techniques and what the relative humidity and subfloor conditions need to be for a successful install.  We also provide guidance for radiant heat in the installation instructions. 

Hydronic heat: is water based heat.  It is always a new system in a home, has floor sensors, has even heat and does not get too hot. For that reason, we know our HDF core flooring will not be negatively affected by hydronic in-floor heat.

Electric heat:   The heat is from looping wire or coils. Sometimes it is on the concrete subfloor or t